The Ruston from Kelly Moore is the perfect bag for mom's on the go. It's stylish and spacious with room for all your essentials.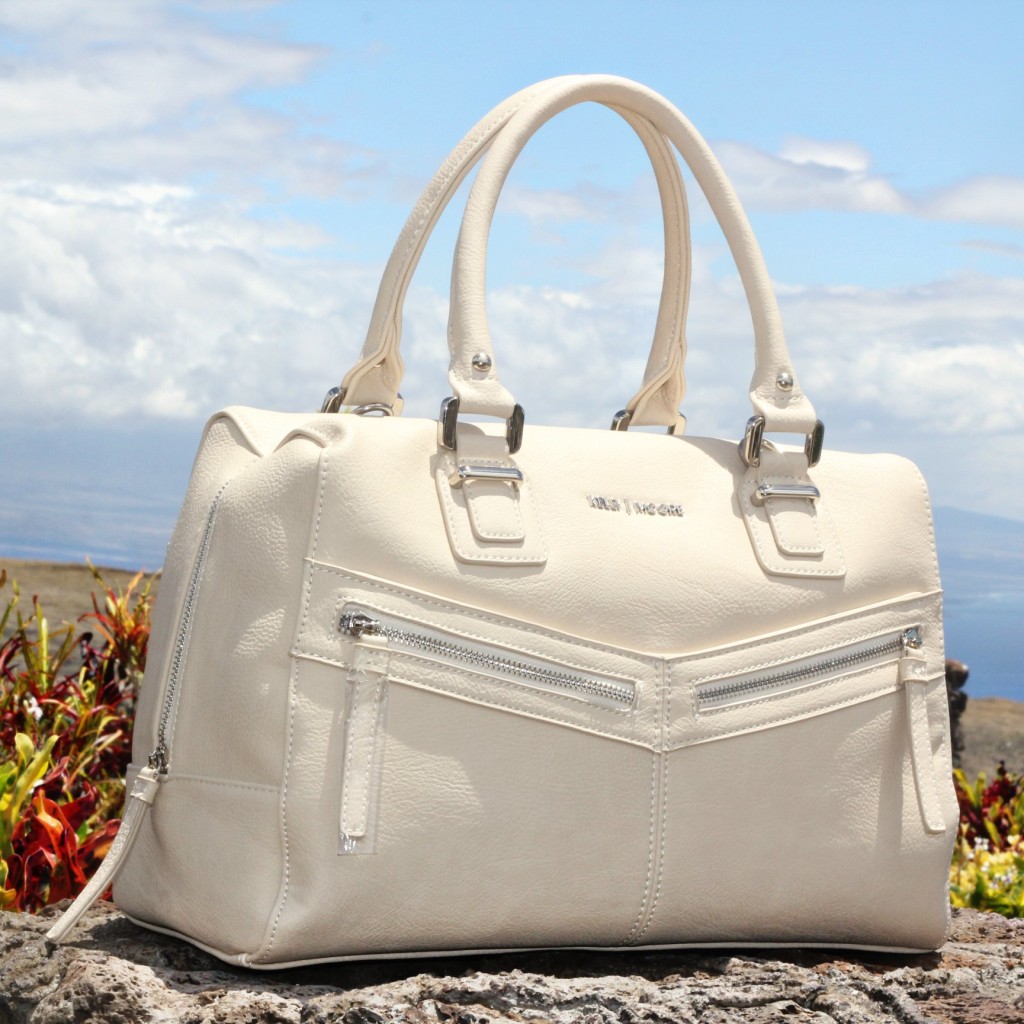 This awesome bag measures 13.5″ x 7″ x 10″ (height) and weighs 3.6 lbs. It's equipped with 2 – 5″ x 5″ zipper pockets, 2 – 5″ x 5″ envelope pockets and a zipper closure on the front along with a 10″ x 4″ magnetic envelope pocket on the back. The inside features a removable padded basket which includes 3 padded, removable, adjustable dividers, 2 smaller, padded, removable, adjustable dividers and 2 spaces on either side of the basket to store an iPad, notebooks, magazines, etc. Also on the inside you'll find a zipper pocket, 2 clear envelope pockets and another envelope pocket. The Ruston is the perfect bag for keeping all your belongings neat and organized. There's a place for everything.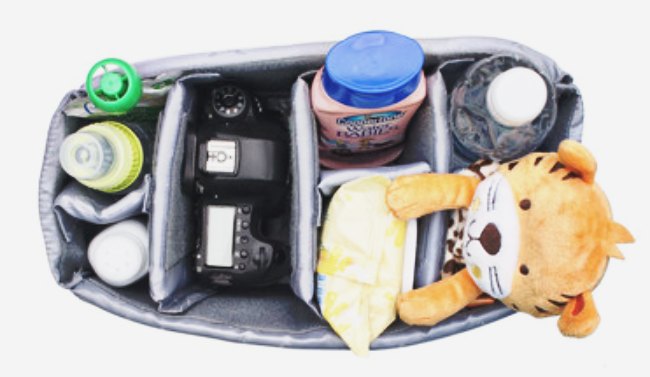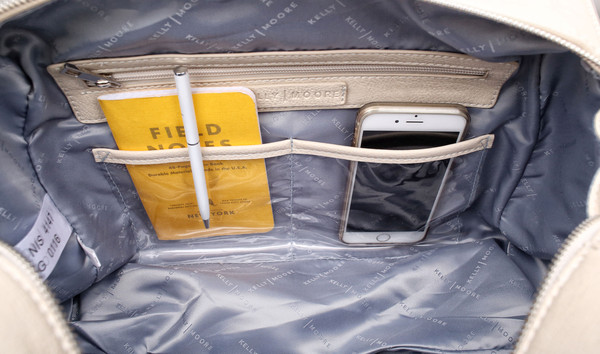 The Ruston comes in three color options including Rose (a bold red color) and Shadow (a striking black). I chose Bone, which I absolutely love. It's an off-white color that easily goes well with any outfit. The Ruston is crafted with Kelly Moore's exclusive CAMBRIO material. The vegan friendly material is abrasion & water resistant. Along with the 6″ drop straps, the bag also comes with a detachable long messenger strap allowing you to wear the bag in multiple configurations.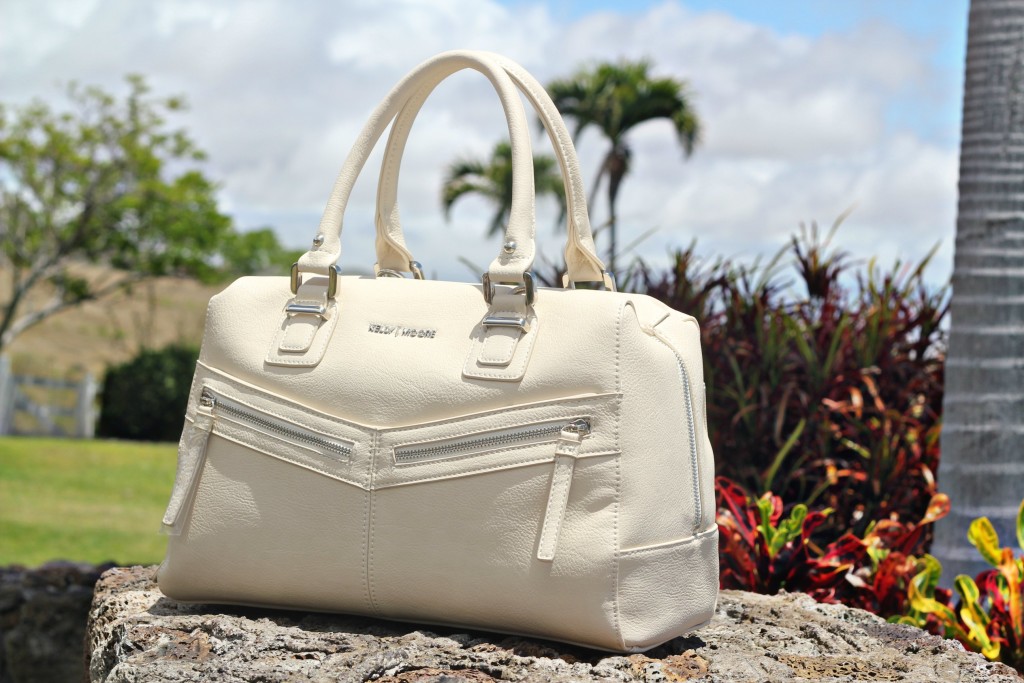 Kelly Moore bags are more than just a handbag. They're camera bags, diaper bags, and a stylish handbag all in one. With the Ruston, you'll have no need for an unattractive camera bag. It'll hold your camera, and so much more. It easily fits all your necessities, while staying stylish  and not looking overly bulky. The Ruston is my new favorite. It's the bag I take wherever I go. Since I started using it, I've already got tons of compliments, and everyone wants to know where I got it. The Ruston can be purchased online for $229.00.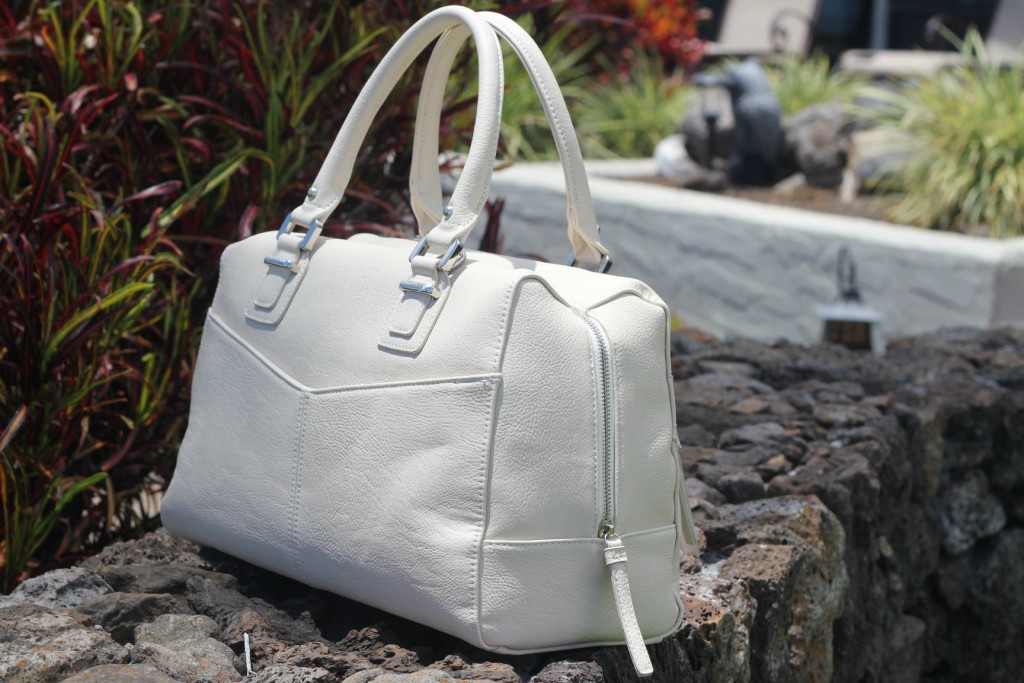 If you're looking for a stylish bag to hold it all, definitely take a look at the great selection from Kelly Moore.