I love unicorns! How about you? Those mystical, magical creatures are just too cool. When I saw these awesome Unicorn Horn headbands from Brooklyn Owl, I thought they were the neatest thing and I just had to see them in person. They are absolutely gorgeous and more than lived up to my expectation.
The unicorn horns come in five sizes – giant, original, tween, mini and horse size. The horse size is awesome! If I still had my horses, I'd definitely get one. Who wouldn't want to turn their horse into a unicorn? So cool!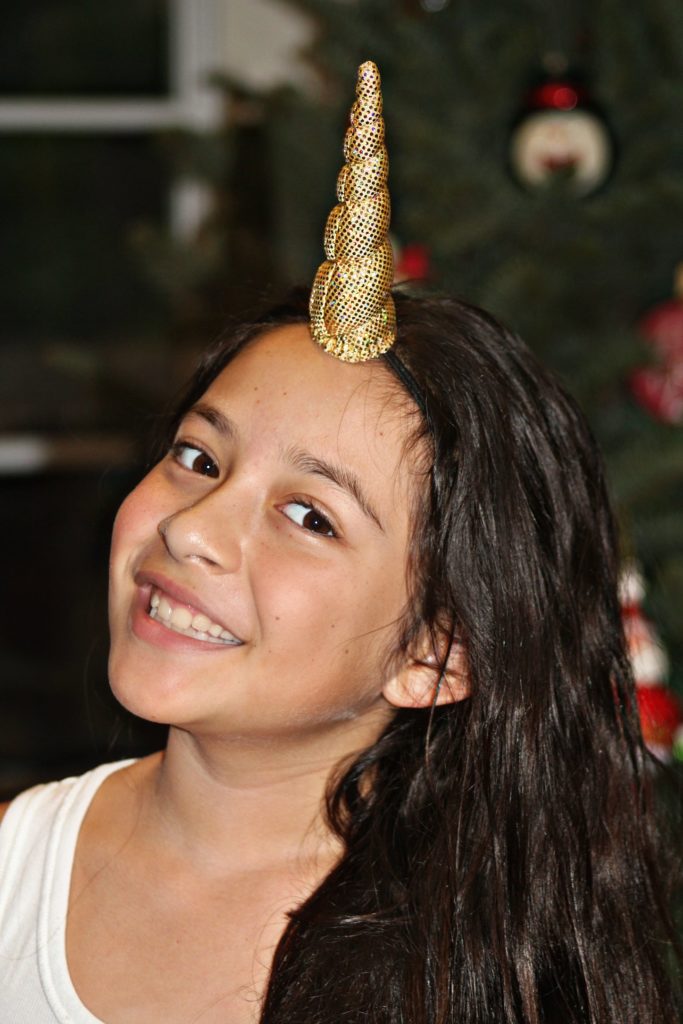 I received three original sized horns in gold, aqua and sparkle rainbow. I love them. The colors are so vibrant and the added sparkle is perfect. The original horn measure in at approximately 5 inches tall and 1.5″ at the base. It's securely attached to a thin black elastic headband. It's comfortable to wear and easy to get on and off. Perfect for an active unicorn. My girls love it!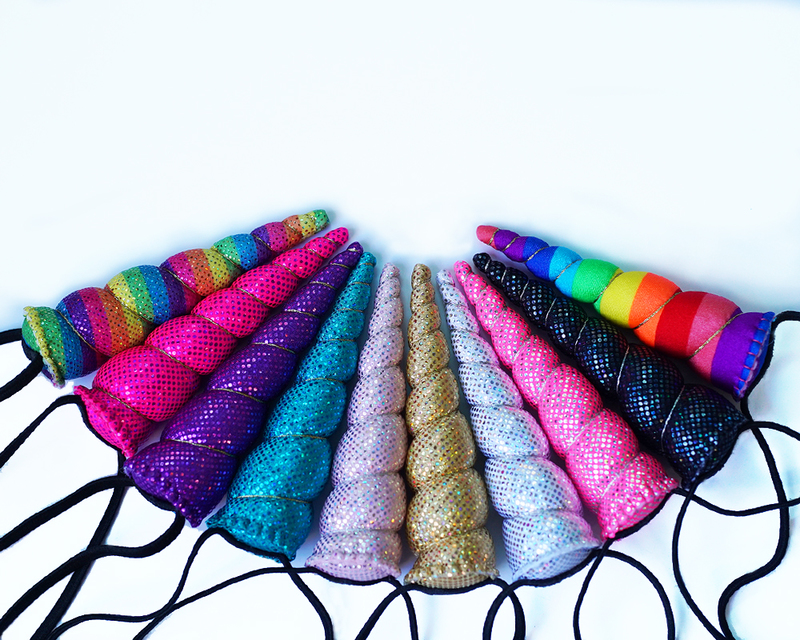 These awesome Unicorn Horns will make a great gift for the upcoming Holidays and are the perfect size for a stocking stuffer. They're a unique gift, something you don't normally see. If you're shopping for someone who has everything, this unicorn horn may be just what you need. And of course, It'll also be perfect for all those who love unicorns! They come in a variety of outstanding colors and can be worn by boys and girls of all ages. You can purchase the original size horns for just $20 and get the smaller mini ones for $14.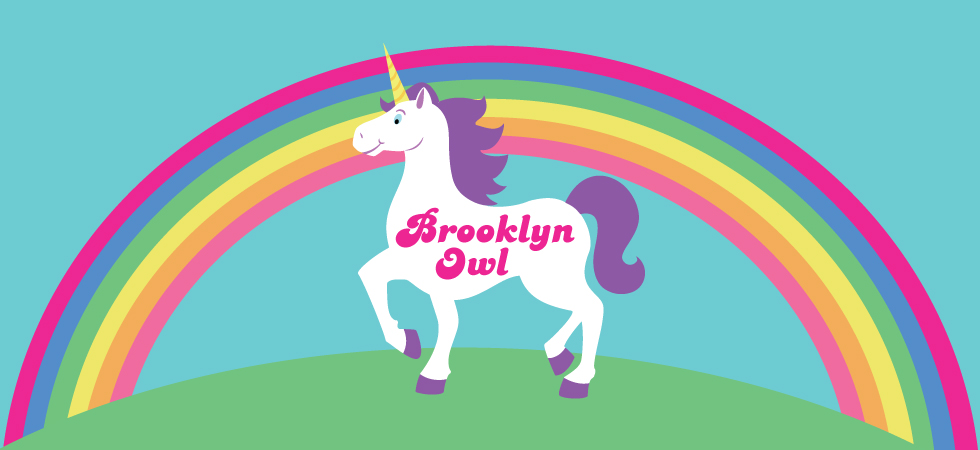 Be sure to stop by Brooklyn Owl to check out their great selection of unicorn horn headbands, cute hairclips, party decor and more!