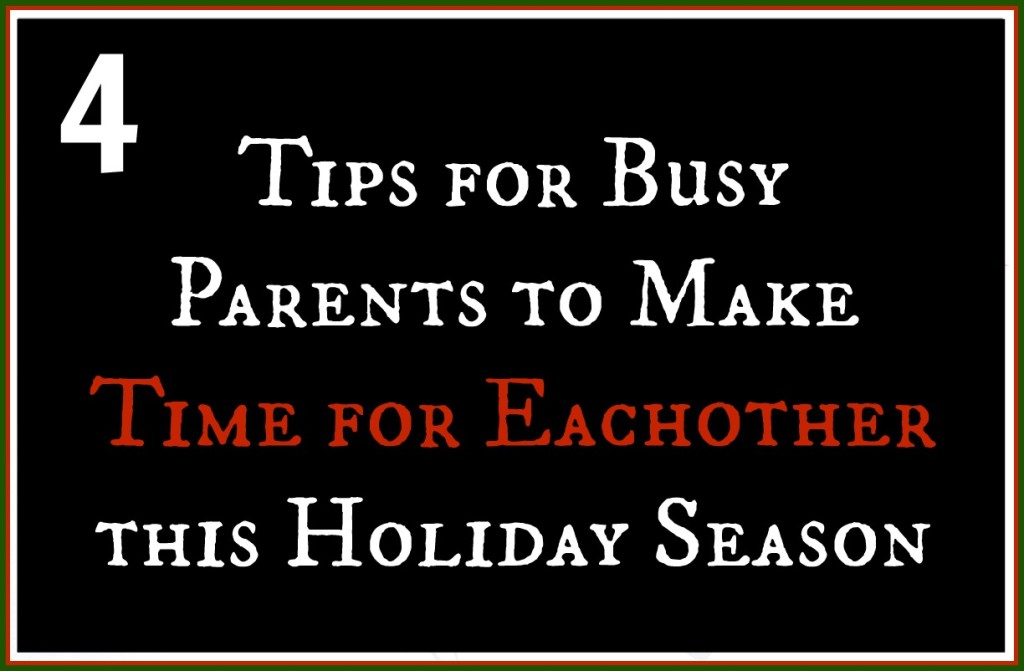 This time of year can be stressful for some. There's so much to do as the Holidays draw near and the year comes to an end. It can be hard to slow down and let that special someone know you're grateful for them.
Dr. Kat Van Kirk, a licensed marriage and sex therapist and resident sex expert for www.AdamandEve.com has provided a four tips for busy parents to make time for each other this holiday season.
1. Parents have to learn to become opportunists when it comes to sex. I see too many couples wait for the stars to align for the perfect tryst and then it never happens. Decide to prioritize sex by getting it in whenever you can, be it in the shower or under the sheet before your kids raid your bed in the morning. Sometimes focusing on a little quantity will improve the quality of your sex. 
2. Removing the expectation of orgasm for each time you have sex can be freeing for parents. Learning to focus on sensation and enjoying the multitude of benefits from sex can help you build arousal and not be focused on "getting it done."
3. Do something, anything different. Research by the Gottman Institute suggests that those sexual relationships that maintain spontaneity in their relationships last longer with higher levels of satisfaction. Therapeutically, I have found that learning to be spontaneous can involve small changes that have a big pay off. Anything from having sex on the other side of the bed, to a quick hand job in the car while you are in the driveway accomplishes this.
4. Screens and technology tend to take up an inordinate amount of time. It can make us less present in our relationships and therefore less likely to have sex. Learn to put your phone down by dinnertime each night and never bring it into bed with you.
How do you make time for your partner? Will these tips work for you?