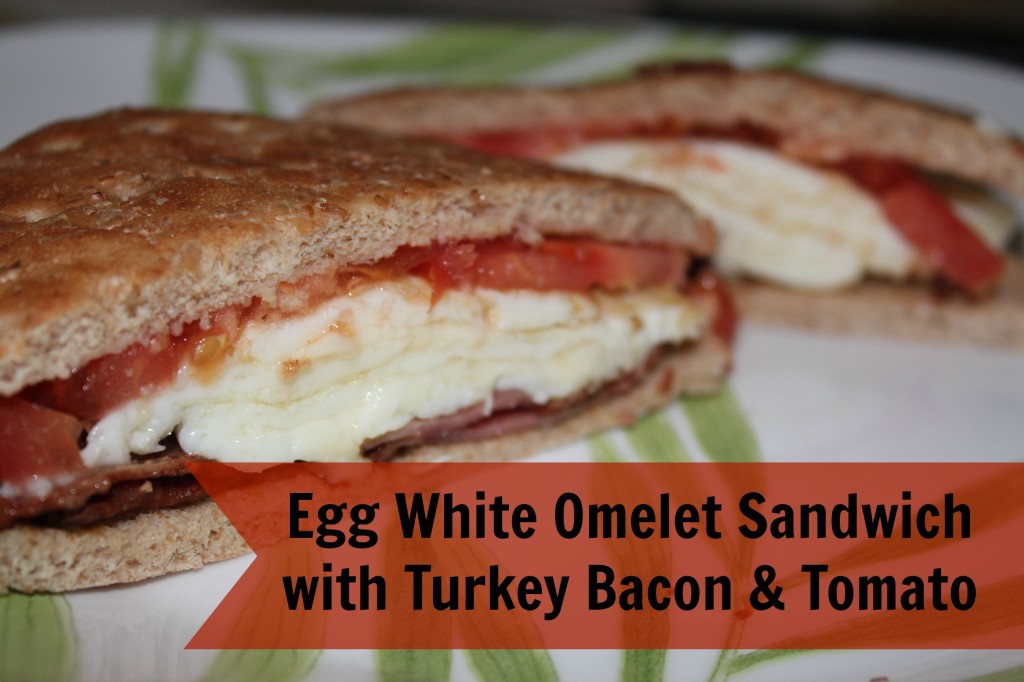 Disclosure:  I was provided with coupons and a gift card to purchase Sandwich Thins and some recipe ingredients.
In my quest for living a healthier lifestyle I decided to make a semi-healthy sandwich using Sandwich Thins along with Turkey Bacon, Tomatoes, Egg Whites and Mozarella Cheese.  It turned out absolutely delicious, and it's so easy to make.  You can also get a little creative and add more toppings, such as caramelized onions.  You can also add some fresh spinach leaves to the omelet.  Either way, it's very tasty.
Ingredients
1-2 slices of Turkey Bacon fried till crispy.
1-2 Slices of Tomato
Egg White Omelet with mozzarella Cheese
Ketchup (optional)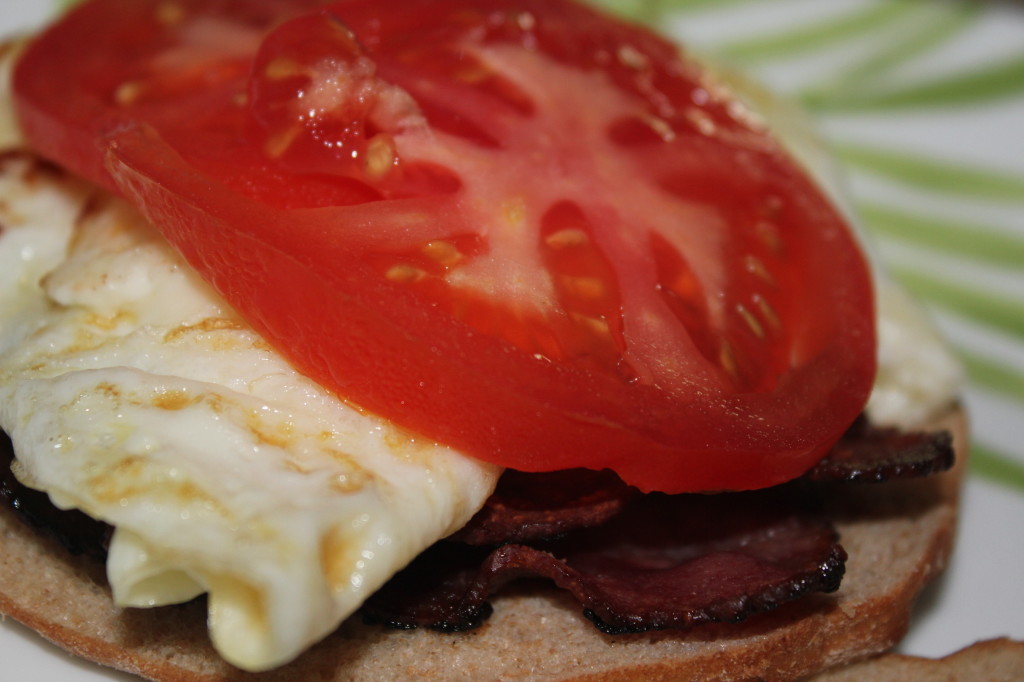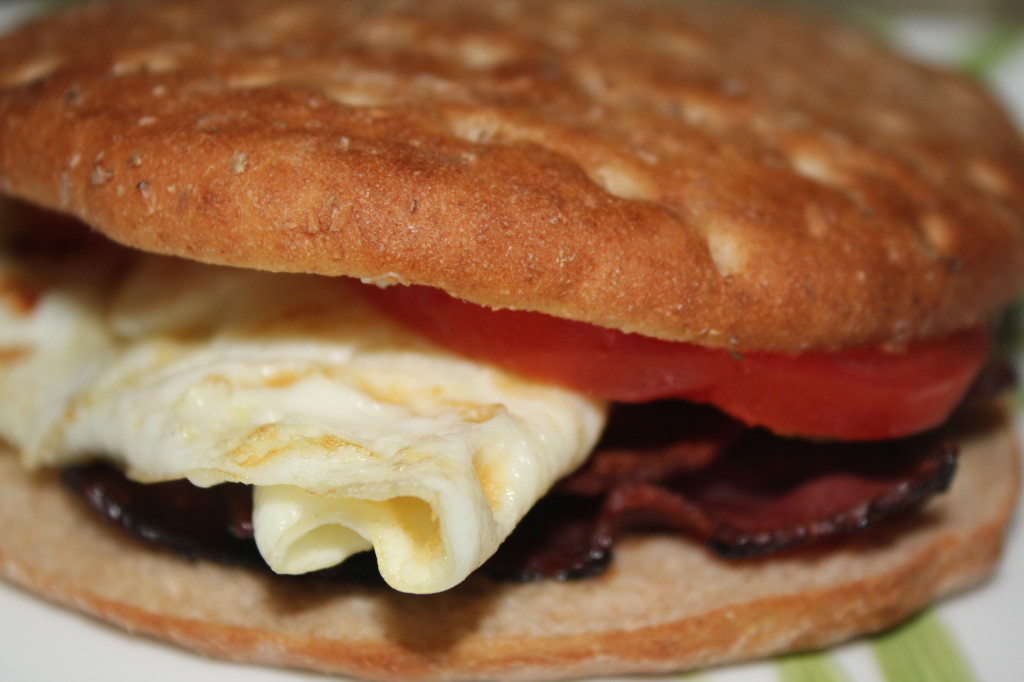 Be sure to check out my review post for more information on Sandwich Thins and Bagel Thins.