If you're a Costco member, you may have noticed some of their tasty looking desserts.  Have you tried any of them?  I found this lovely Tuxedo Chocolate Mousse Cake last  Saturday on our monthly Costco run and I just had to get it!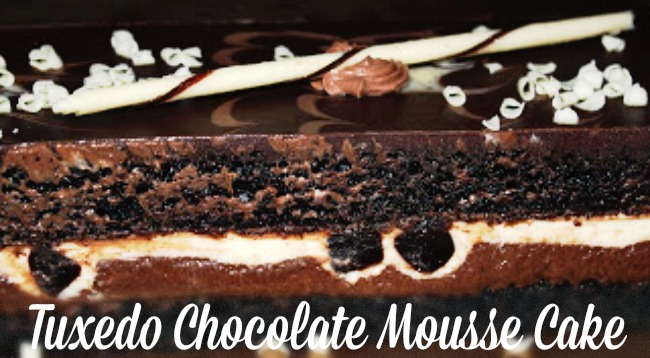 I must say, It is definitely as good as it looks. Actually, it's even better!  It's generously sized, and at $15.99 it's well worth it.  You can't tell by the pictures, but it's over a foot long!  Between my husband, daughter, and I we still haven't finished it up! The cake is so rich and filling a skinny sliver will do. This cake could easily feed 10 people, maybe even more. A slice about an inch in thickness is perfect.
This delicious Chocolate Mousse Cake would look beautiful on a dessert table at your next party!  Unfortunately, Costco changes up it's desserts from time to time so I don't know how long this one will be available. I'm not sure it's available everywhere, but if you happen to see this dessert at your local Costco, it's definitely worth a try!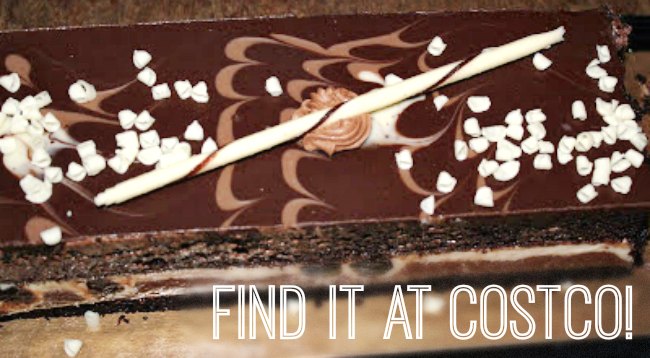 If you're a sweets lover like I am, especially if chocolates are your sweet of choice, you're sure to enjoy Costco's Tuxedo Chocolate Mousse Cake. Don't have anyone to share it with? No problem, just devour all by yourself! I haven't tried it yet, because we've always finished it within a few days, but I'm pretty sure this cake would freeze well. I'd probably slice it up first, then freeze in individual servings. It'll be perfect and ready whenever you're in the mood for a sweet treat.