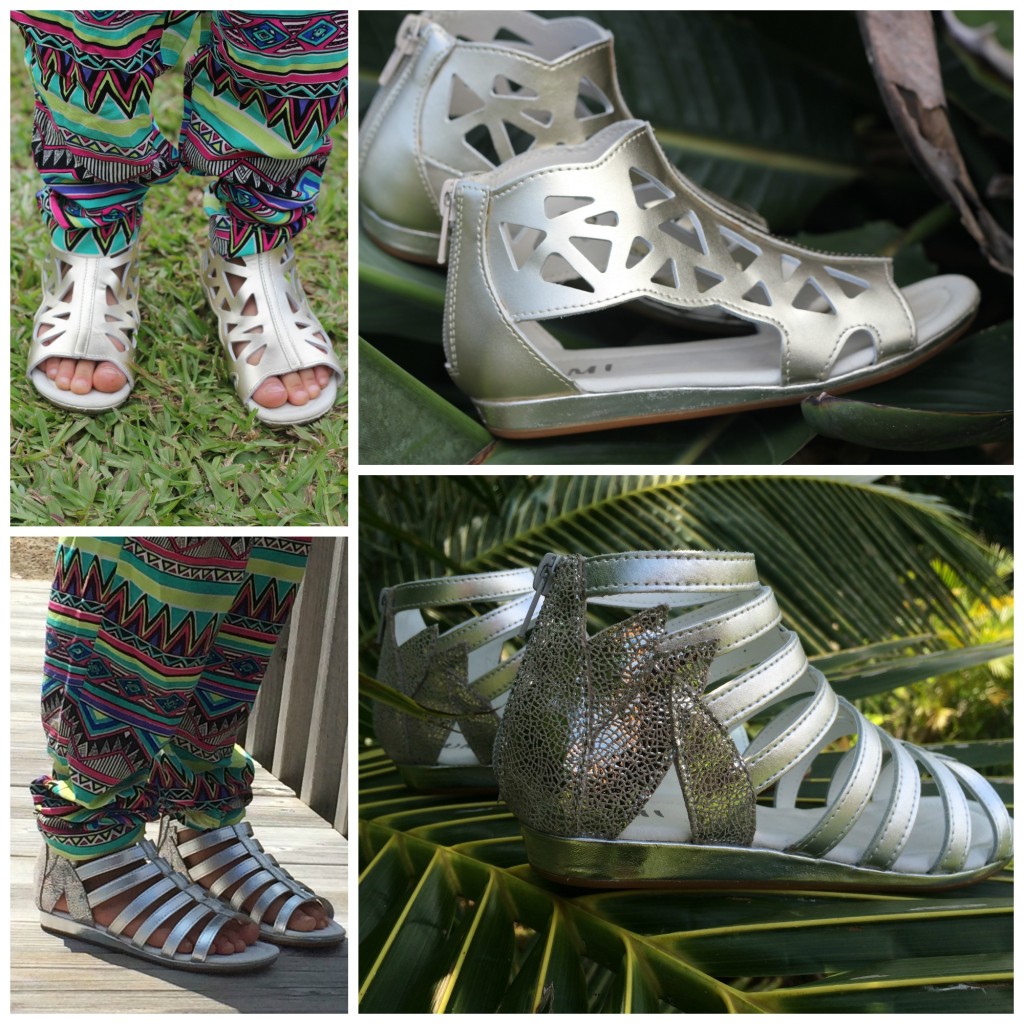 Disclosure:  I received these items for review purposes.  All thoughts and opinions are my own.
Warmer weather is among us!  Sandals are the perfect footwear for the warm Spring and Summer days ahead.  Umi Shoes has a gorgeous collection of footwear, including a nice selection of sandals to wear wherever the day leads you.
Umi makes comfortable, high-quality footwear which kids love to use.  My daughters love their Umi sandals just as much as they love their Umi boots.  Their boots got quite a bit of use throughout the cold fall and winter days.  Now that we're having more and more sunny days, the girls are thrilled to be able to head off to school or a day on the town in their pretty new sandals.
We received two pairs of Umi sandals, one for each girl.  My oldest chose the Rozelle II in Silver Multi and for the little one I chose the Rena in Gold.  I love the metallic colors, they're so stylish and match with just about anything.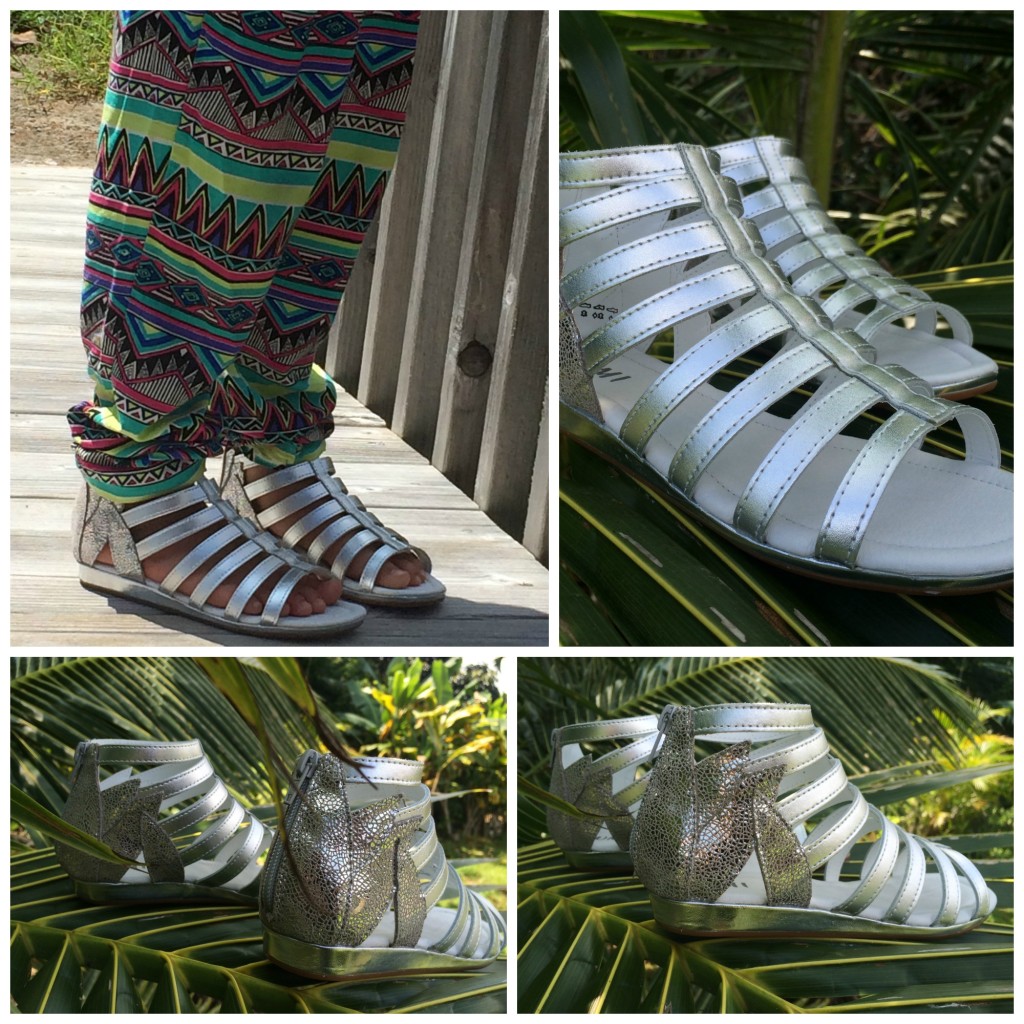 The Rozelle II is a beautiful sandal.  The comfy gladiator style features a leaf like design at the ankle/heel.  Those details make the sandals really stand out.  The open-toes are perfect for showing off newly painted toes!  The sandals are made with breathable and soft genuine leather uppers and leather-lined cushy footbeds.  The flexible mad-made outsole adds to the overall durability and comfort.  The Rozelle II comes in three metallic color options including silver, pink and blue.  It fits shoe sizes US13 – US4 and retails for $70.  They're also available in smaller sizes for a lower price.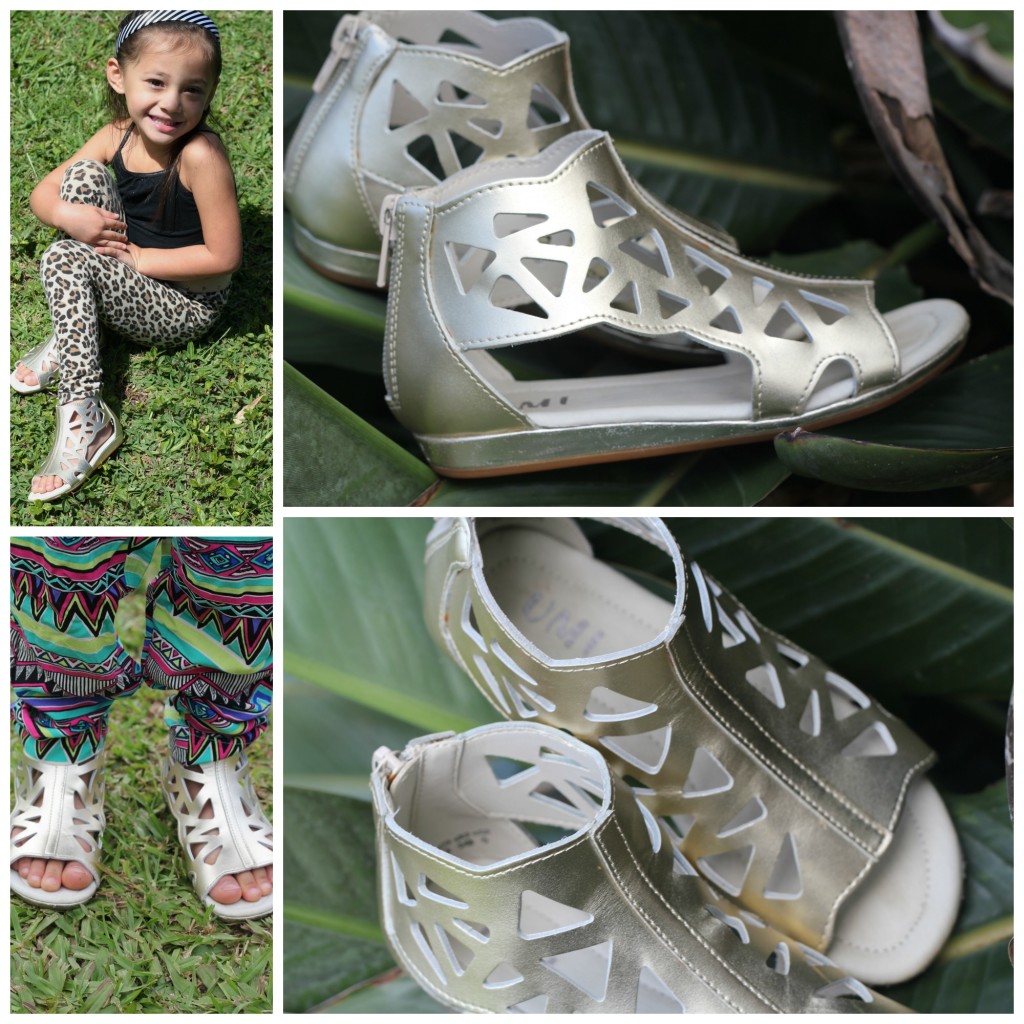 The Rena is a stunning sandal.  It's gorgeous design features lacy laser-cut uppers in a trendy gladiator style.  My four year old wants to wear her sandals everywhere!  Which is a surprise for someone who loves to run around barefoot.  That just goes to show how comfy they really are.  The Rena sandals are made of leather with a zipper at the back of the ankles.  My daughter is able to get them on and off all by herself.  They come in four color options including the gold, silver, blue and pink.  The Rena sandals retail for $65.