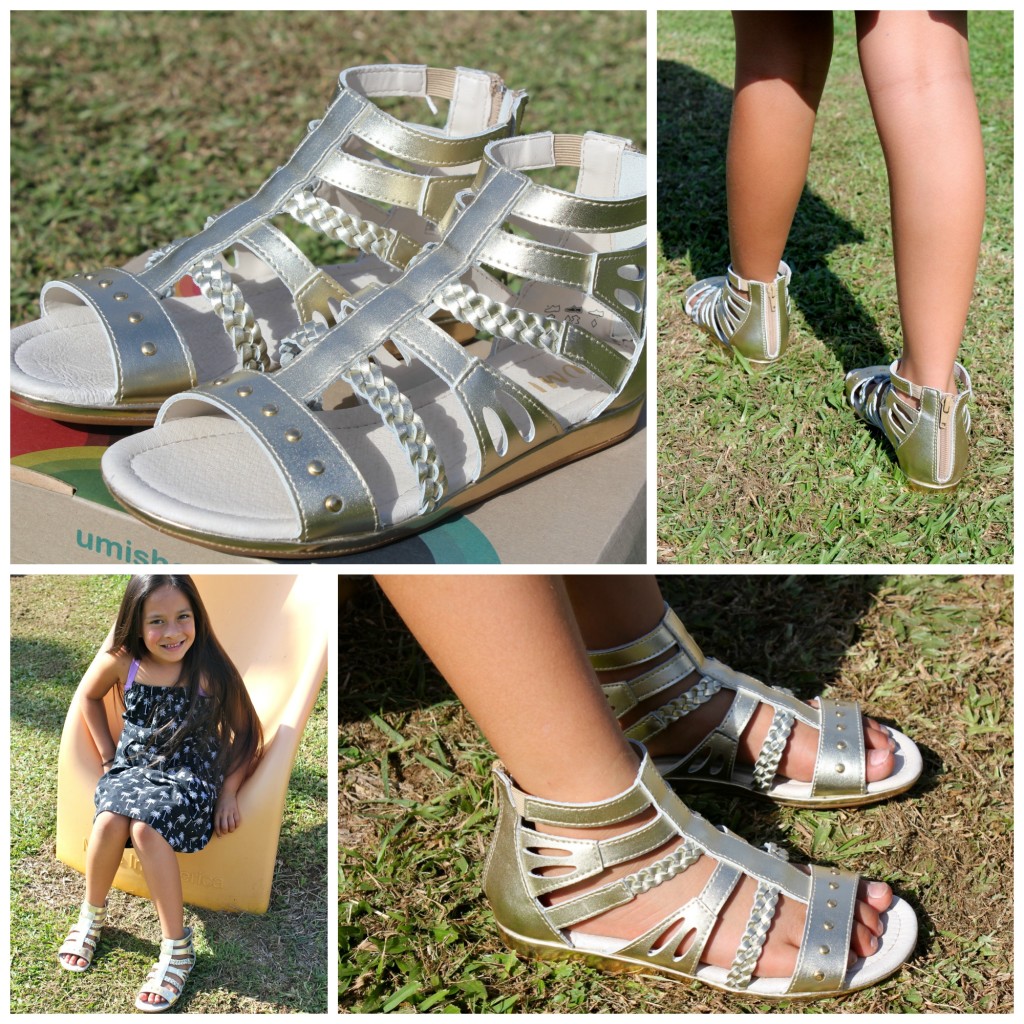 Disclosure:  I received these sandals for review purposes.  All thoughts and opinions are my own. 
My fashionable 7 year old loves a cute pair of sandals!  I had her browse through the selection of options on the Umi website and she finally decided on a pair of Dyan II in Gold.
Umi's hand-crafted shoes are designed using only the highest quality leathers and other non-toxic natural materials.  Each design is tested for durability and safety.  You can rest assured that when you choose a pair of Umi shoes for your child, you're getting a great quality pair you and you child will love!
The Dyan II design is a fun pair of metallic gladiator style sandals.  They come in two color options, silver and gold.  We chose the gold.  I was very impressed with the overall quality of the sandals.  They feature durable outsoles and linings, leather uppers, and a rear zip closure.  The sandals have a cushioned footbed which will definitely add to its comfort level.  I ordered my daughters current size, which is a 1, but they are a little big.  The website does state that, "Umi handcrafts shoes with a generous fit that provide ample room for feet to breathe and grow",  so you may want to take that into consideration when ordering a pair for your child.  There's also a downloadable size chart you can use to get the best fit.  At the rate my daughter is growing, I'm sure they'll fit her perfectly in no time!
These sandals are perfect for school, a day on the town, or a night out.  They are really pretty with sweet little details which I really love.   This pair sells for $70.00.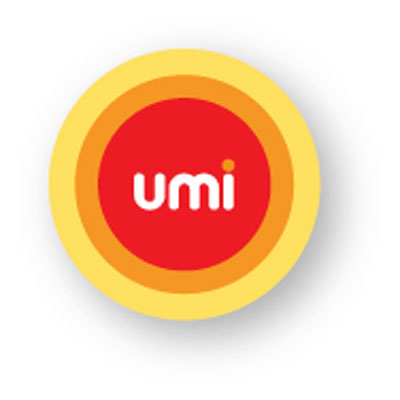 and now for the GIVEAWAY…
Enter using the rafflecopter below to WIN a $60 Umi Gift Card!  Giveaway open to US residents in the lower 48 states.  Ends June 16, 2014