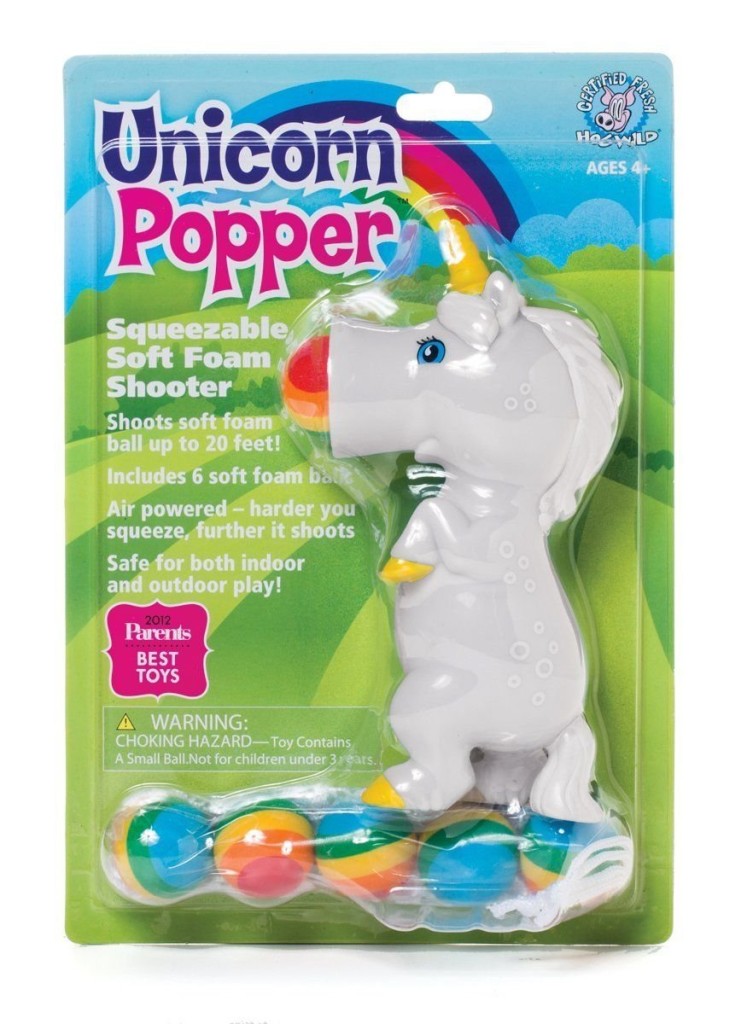 Do you love unicorns or know someone who does?  This Unicorn Popper from Hog Wild is perfect for you.  It's a squeezable soft foam shooter that's very easy to use. All you have to do is place a ball into the unicorns mouth and launch! Amazingly, balls can shoot up to 20 feet. The harder you squeeze the unicorns belly, the further the balls will go. The Unicorn Popper comes with six brightly colored rainbow soft foam balls along with a white mesh bag to store the balls in.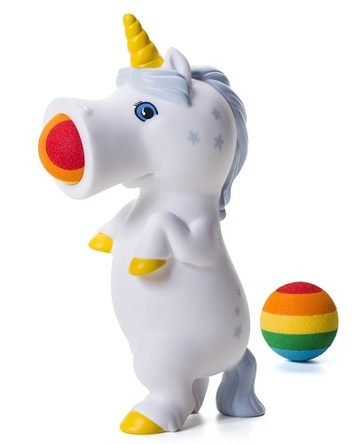 I can't get over how cute this toy is.  I've seen other Hog Wild animal poppers, but you really can't beat this unicorn.  The white unicorn has a yellow horn with a light blue mane and tail as well as light blue star details on the side of it's body and head.  I love toys like this that don't require batteries.  It seems most everything requires batteries these days. It's really quite refreshing to find a toy kids can have a blast with that works perfectly fine without any batteries.  It's a simple toy, that's lots of fun.
The Hog Wild Unicorn Popper is safe for both indoor and outdoor play.  The balls are so soft, you really don't have to worry about it hitting anything as it's unlikely it'll cause any damage. The Popper is recommended for children ages four and up.  Trust me, adults will enjoy this toy just as much as the kids.  It's sure to bring lots of fun and excitement.  This adorable Unicorn Popper has an MSRP of just $9.99.  A great deal for such a cute toy.  It'll make a great gift for the upcoming Holidays and is the perfect size for a stocking stuffer.
Go ahead and add this Unicorn Popper to your shopping list, you won't be disappointed.