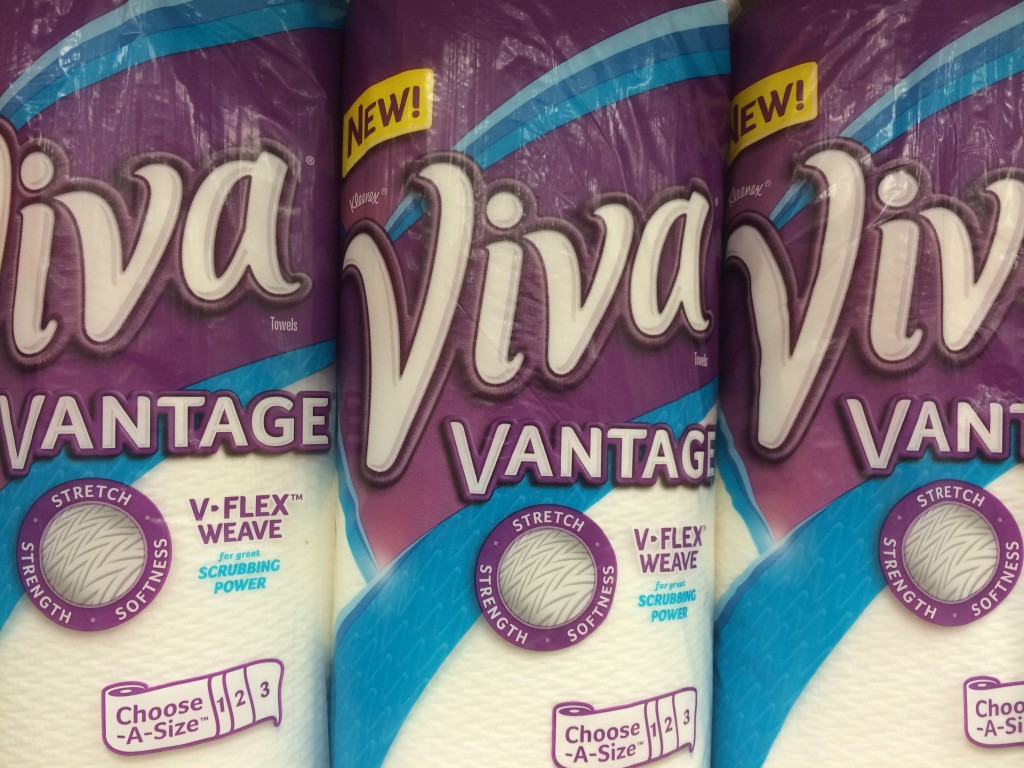 Disclosure:  Thank you to Viva Vantage and Walmart for sponsoring this post and helping me clean up my messes!
Paper Towels are one of those things that I MUST have in my home at all times.  We use paper towels multiple times throughout the day, whether it's for cleaning up spills, wiping up messes, or in place of a paper plate to hold sandwiches, pizza, or apple slices.  There really are so many uses for paper towels.  Because they're a big part of our everyday lives, I like to be sure we are using the best paper towels out there.
Viva® Vantage Paper Towels can be found at Walmart.  Here's a little info on these paper towels and what makes them so great:
– This towel stretches—that's why it scrubs so well
– The stretch delivers scrubbing power
– Viva® Vantage* Towels are made with a revolutionary V-Flex* Weave, which provides stretch that helps deliver great scrubbing power.
– Great Scrubbing power for everyday messes
– Sponge-like absorbency helps you soak up major spills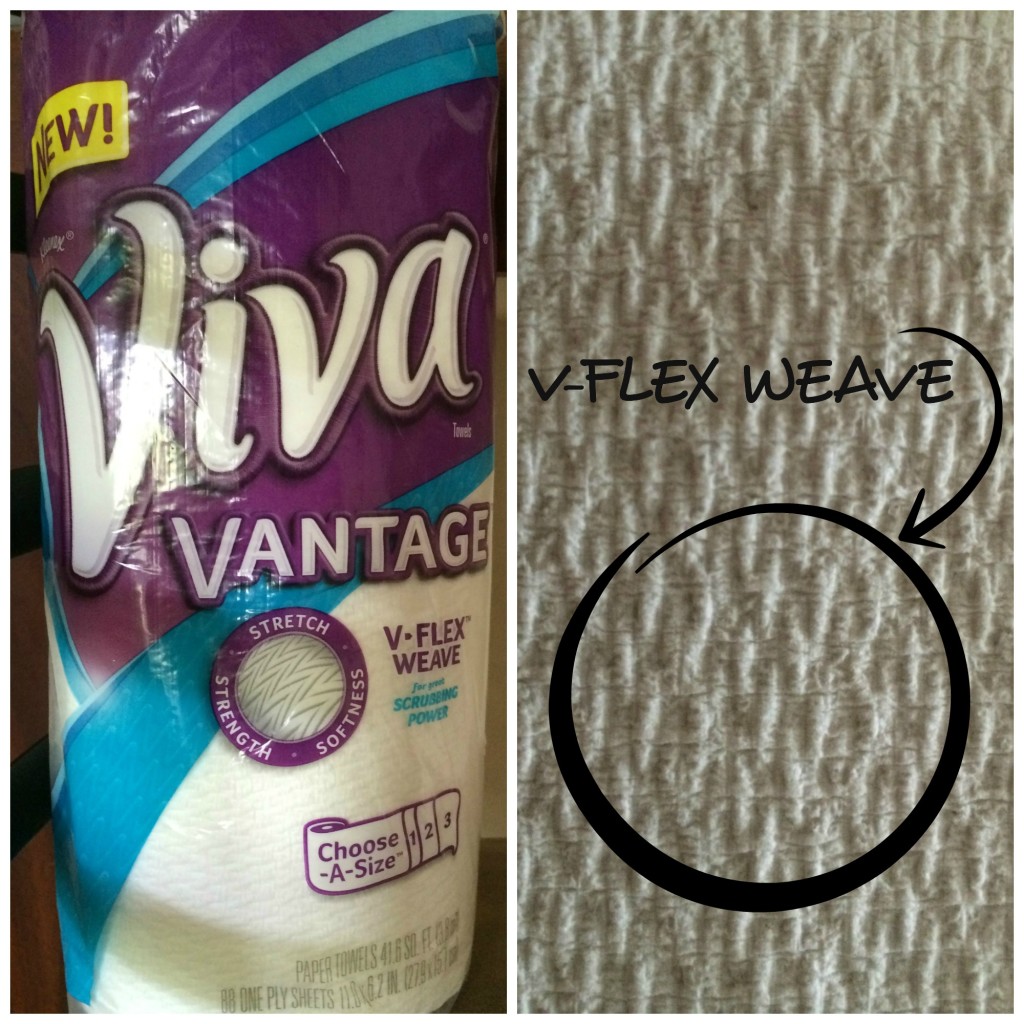 I did a few tests to find out just what Viva Vantage Paper Towels could do.
Test #1- Cleaning the Microwave
I often use paper towels to clean my kitchen appliances and kitchen sink.  My first test was to see how well it stood up to scrubbing out a dirty microwave with some food splatters here and there.  For this test, I used a little kitchen cleaner along with the Viva Vantage Paper Towel.  I was able to clean the entire microwave with one paper towel, and it didn't tear.  It passed the test!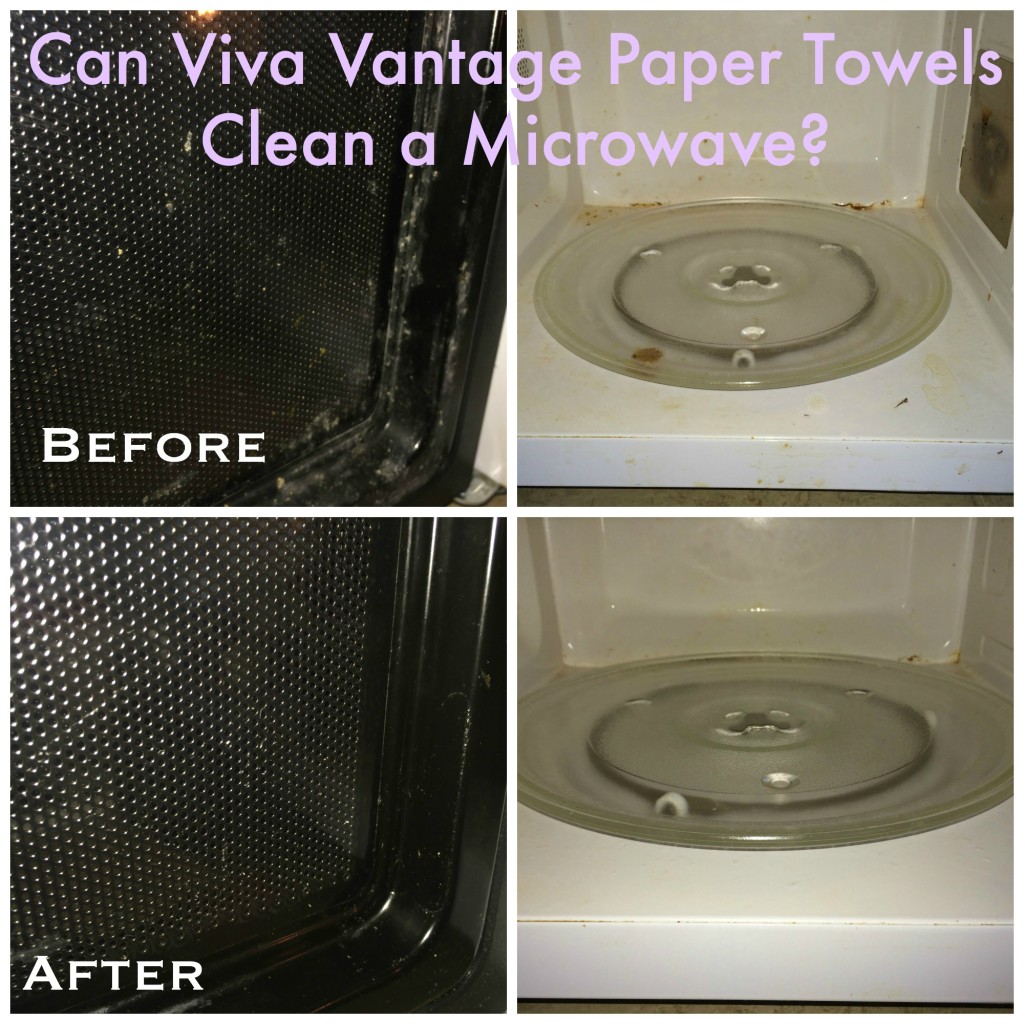 Test #2- Sticky Honey Spill
Being in a house with two girls and my husband, spills are inevitable!  My second test was to see how well Viva Vantage did at cleaning up spills.  Honey spills are pretty sticky, so this was the ultimate test.  Did Viva Vantage pass the test?  YES!  Viva Vantage Paper Towels cleaned up the honey spill with ease.  I didn't need to use any additional cleaners and the counter top was not sticky once wiped.
Test #3- Sliced Apples – Slice, Carry, Go
I love using paper towels in place of plates.  Certain foods do perfectly fine on a paper towel, such as sandwiches, a slice of pizza, or apples!  Less dishes for me, and the paper towel can be used to wipe up once the food has been eaten and easily thrown away.  Some paper towels, don't work because they just aren't strong enough.  I placed the Viva Vantage Paper towels on a counter for a cutting surface, put the apple on top, and used an apple slicer to cut the apple.  So far, so good.  Next, I gathered the paper towel up around the apples so I could carry them over to my daughter.  The Paper Towel survived!  It did not break, and the apples got to my daughter without falling out.  It's the perfect solution for taking foods on the go without having to worry about plates or containers.