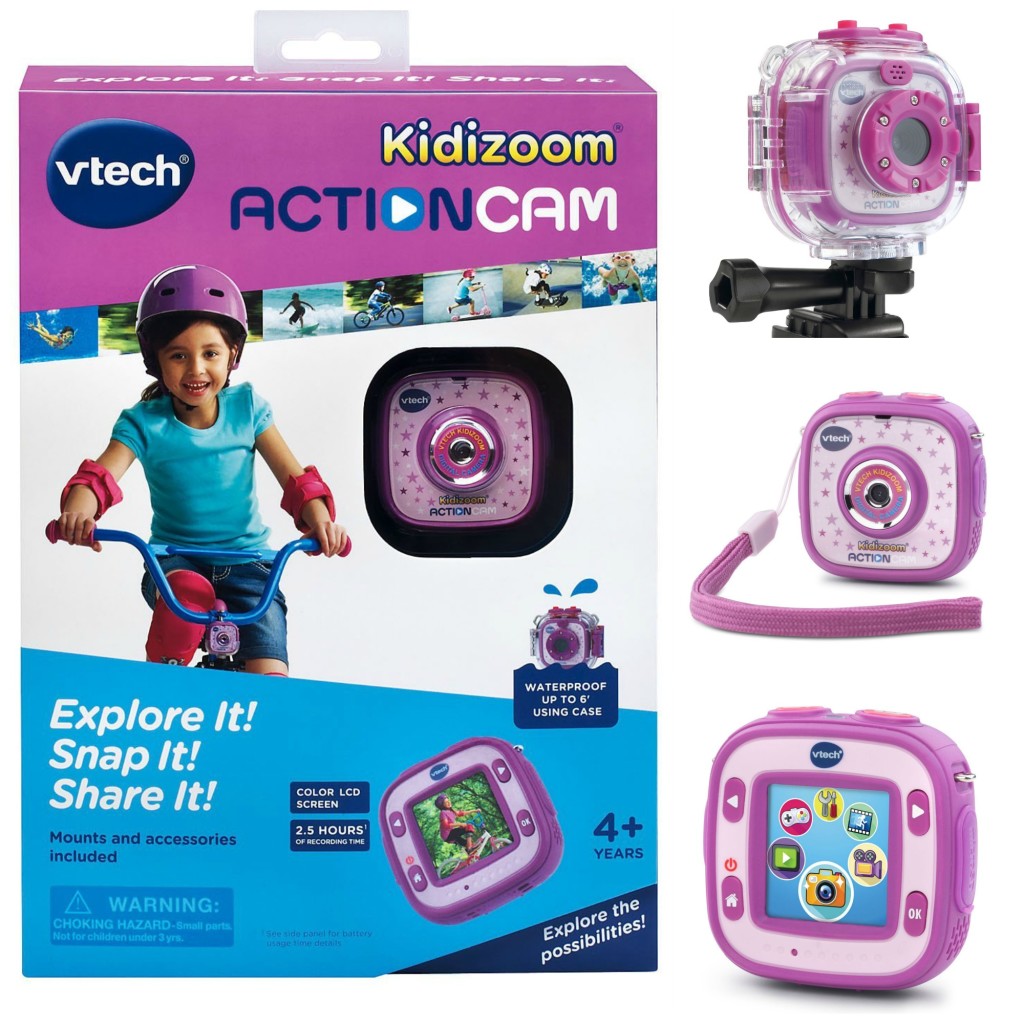 An action cam for kids?  How could you not love it, right?  VTech has come up with the coolest new gadget for kids as young as 4 years of age.  The VTech Kidizoom Action Cam is the perfect alternative to other action cams out there that are geared more towards adults.  It's made just for kids, and it's so easy for them to use.
The Kidizoom Action Cam comes with more than just the camera.  In the box, you'll also find a waterproof case, mounting shell, mounting attachment, adhesive flat mount, bike mount, wrist strap, micro-USB cable and double-sided adhesive tape.  It's amazing that they've included all those accessories along with the action cam for such an affordable price.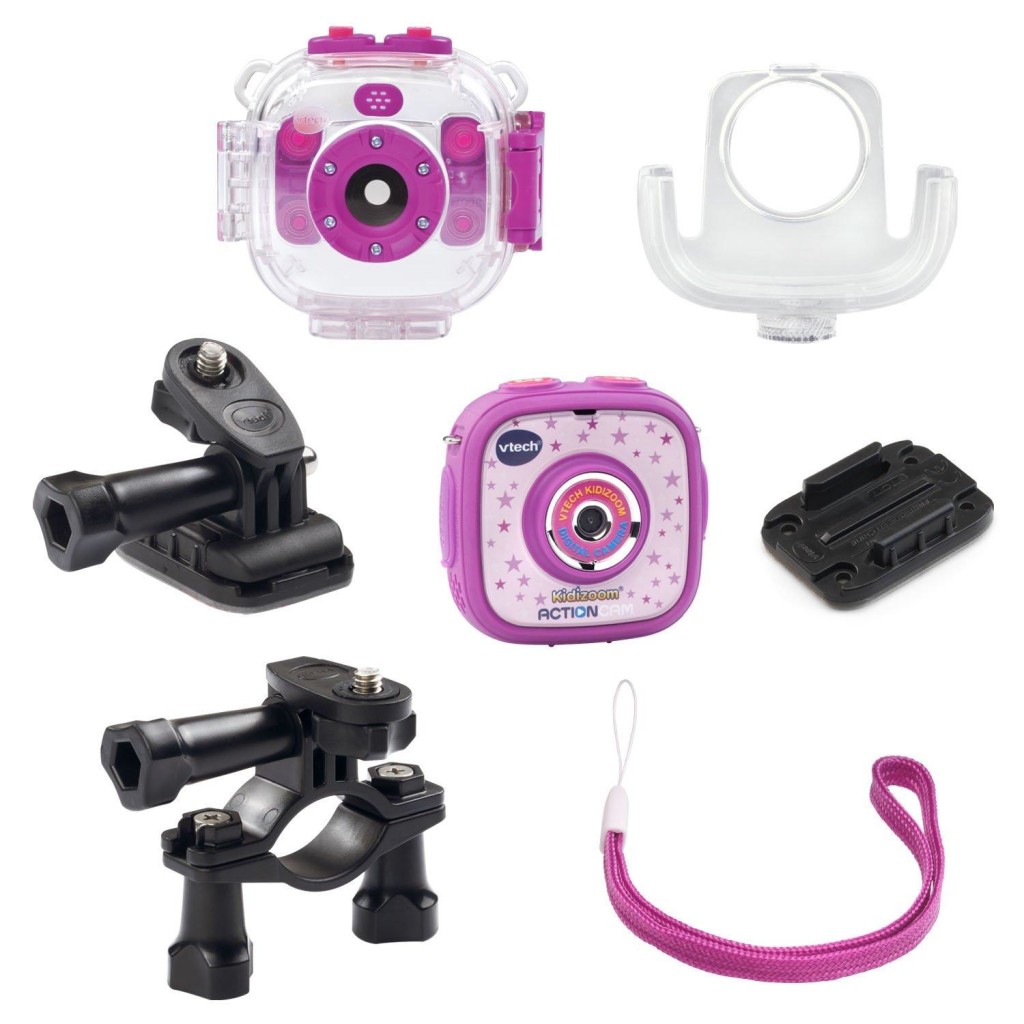 Kids will have a blast exploring and capturing every day moments with their action cam.  They'll be able to use it as they do their favorite activities such as swimming, biking, skateboarding, hiking and more!  My 8 year old saw the Kidizoom action cam in Target and quickly added it to her Christmas Wish List.  At the top of her list is a mermaid tail and she's already imagining herself swimming with her tail (that she hopes to get) while she takes videos with this action cam!
The Kidizoom action cam is well-made and durable.  Measuring in at 1 x 2.3 x 2.2 inches, this awesome gadget is perfect for little hands.  It features a 1.4 inch color LCD screen, built-in rechargeable Li-ion Polymer battery, and expandable memory (a microSD card is required. Sold separately).  With the included waterproof case, you're able to take pictures and videos up to 6 feet under water. To add even more fun to this action cam kids can explore their creativity with fun effects, frames and photo filters. They can download their photos and videos to a computer using the included micro USB cable and share them with family and friends. They can also play three exciting learning games right on the camera.
Whether you're going to the beach, park, pool or just hanging out in the back yard, the VTech Kidizoom Action Cam is a great little gadget to have around.  Kids will get the chance to record all the special, fun moments in their lives and you can save these memories for years to come.  Parents will get the chance to see the world through the eyes of their little ones.  How wonderful is that?

I highly recommend the VTech Kidizoom Action Cam.  I think it's one of the best gifts you can get your kids this year.  It's recommended for children ages 4-9, but I think kids a little older will really enjoy it too.  The MSRP for this awesome action cam is just $59.99.  With all the holiday sales, you're likely to find for less.  It's currently $49.96 on vtechkids.com.