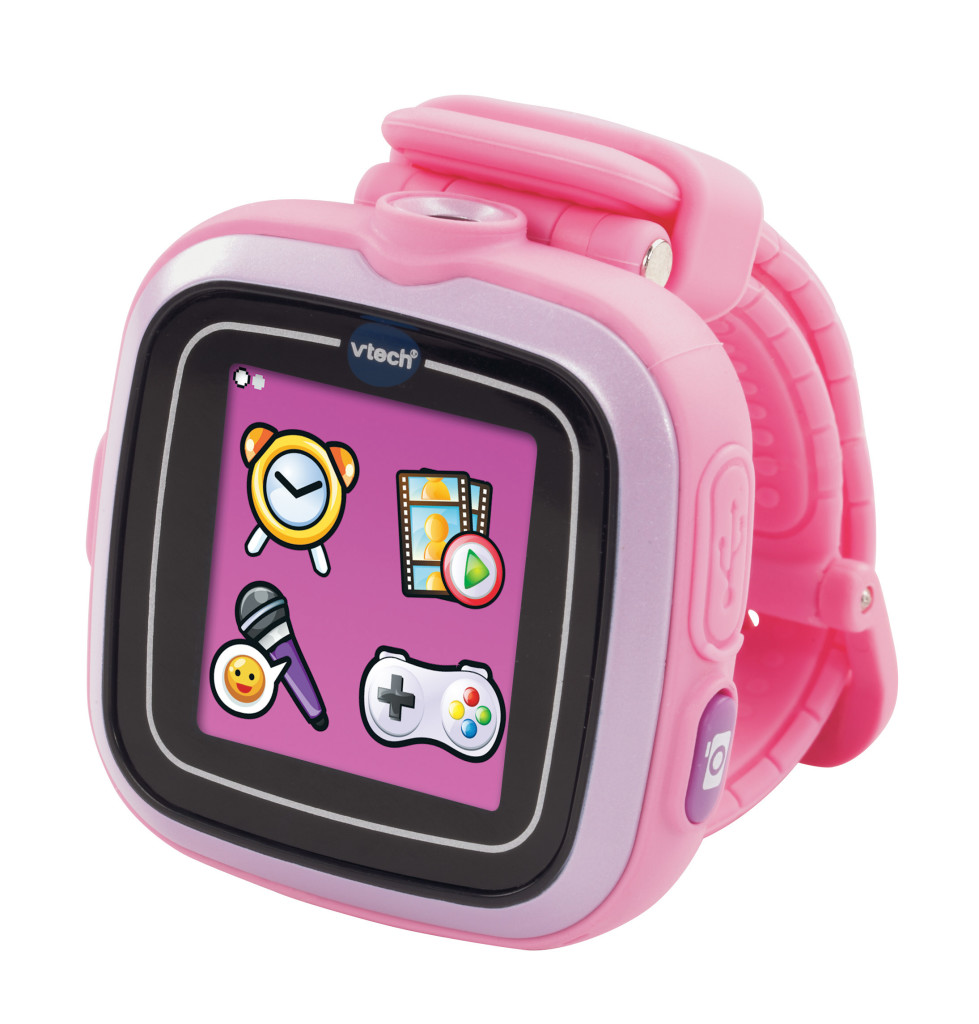 Disclosure:  The VTech product, gift card, information, and additional gift pack have been provided by VTech
We received the VTech Kidizoom® Smartwatch which recently hit the shelves on July 15th.  As soon as my daughter saw the box, she was thrilled and couldn't wait to get it out of the packaging!  Then, once it was out of the package, she impatiently waited for it to charge!  The Smartwatch initially takes about 3 hours to reach a full charge, so as you can imagine, I was asked multiple times an hour if it was done charging.
The SmartWatch comes in pink, blue, white and green.  We received pink, which is perfect for my little girl.  The VTech Kidizoom® Smartwatch is awesome.  So far it seems to be well made and durable, which is important when it comes to products for young kids.  I also love the fact that it's splash and sweat proof.  It's recommended for children four and up.  My youngest will be four at the end of September and it fit her tiny wrist just fine.  Because it's adjustable, it also fit my 7 year old.  It's great that it'll fit a wide range of children.
Who would have ever thought you could do so much with a watch!  The features this Smartwatch provides is just plain amazing.  Not only is it a great device for learning to tell time, you can also use it to take pictures, play games, and more!  When I asked my daughter what she thought about it, she said it was pretty.  She also said she thinks her cousin would like it.  She enjoyed trying out the different features such as recording herself singing, taking photos and playing the included games.  It took her a while to figure out how to position the watch correctly to aim the camera at the object she wanted to take a photo of, but once she figured it out, she took lots of random shots throughout the house.  She has some experience with other electronic devices, so she had no problem trying all the cool features the Smartwatch had to offer with hardly any help from me.  I haven't downloaded any more games yet, but I plan to!  All in all, I think the VTech Kidizoom® Smartwatch is something most kids will really enjoy.  It's sure to keep them occupied for quite some time.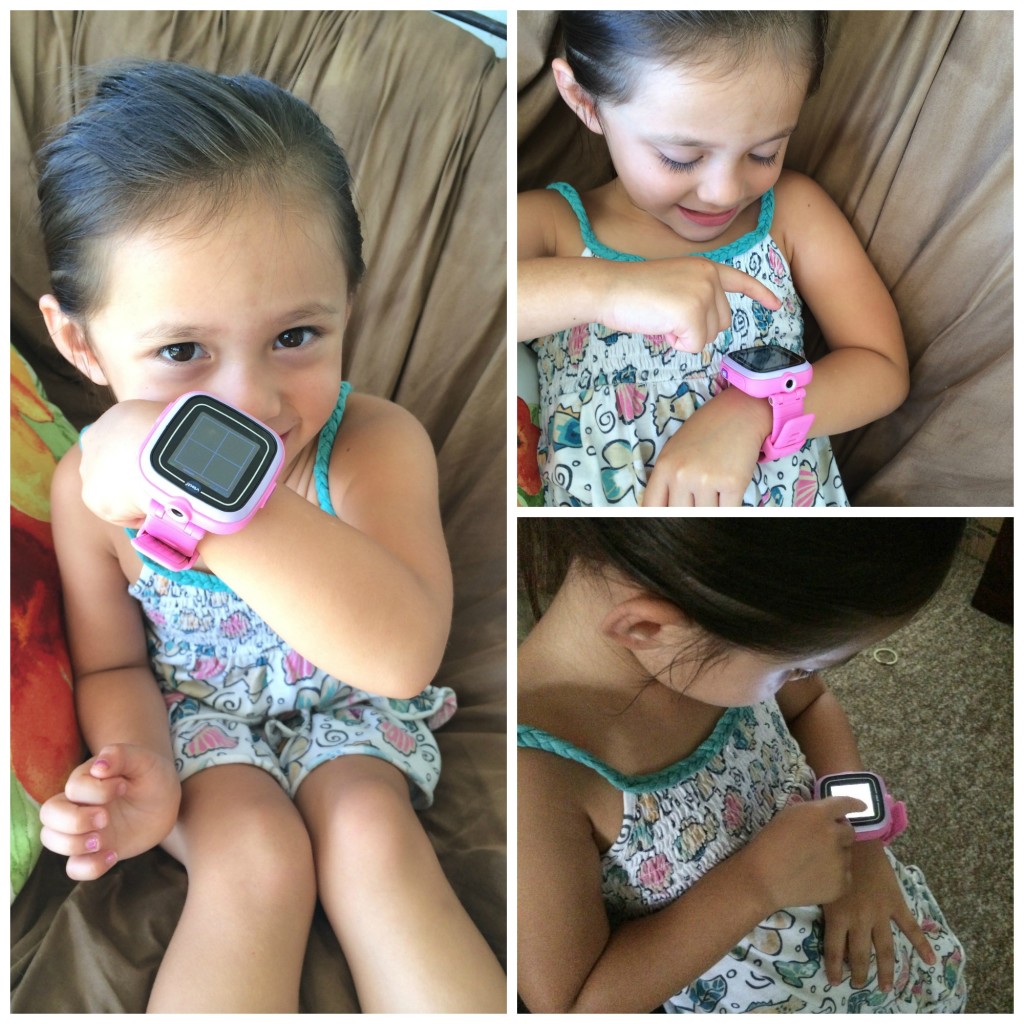 Here's more information on the VTech Kidizoom® Smartwatch directly from VTech:
It's camera time!
With the exciting interactive Kidizoom Smartwatch, kids can capture photos, add photo effects, record videos and play built-in games for learning fun on the go. Complete with an easy-to-use 1.4'' color touch screen, as well as more than 50 digital and analog clock displays, the multi-functional Kidizoom Smartwatch is perfect for kids learning to tell time. The Kidizoom Smartwatch also boasts a rechargeable battery, alarm clock, timer, stopwatch, voice recorder with funny voice changing effects and parental game controls.
Kidizoom® Smartwatch (Ages 4 years and up; MSRP: $59.99) features include:
1.4 inch color touch screen
Camera for taking photos and recording videos
Voice recorder with 5 voice changing effects
Special effects including customized photo frames, color filters and distortion effects; fun video frames
4 fun games, included
Kid-durable design to withstand drops and bumps
Splash proof and sweat proof
Alarm clock with fun tones and animation
Timer and stopwatch in kid-friendly themes
50+ digital and traditional analog displays
Rechargeable battery
4 vibrant colors: blue, pink, white and green
Micro USB cable for data transfer and battery recharging
Access to Learning Lodge app store to download more games and watch displays
And now for the Giveaway…
One lucky Livin' The MOMMY life reader will win a VTech Kidizoom® Smartwatch.  Enter using the rafflecopter below.  Giveaway ends 09/08/14