Here in Hawaii, we remove our footwear at the door before entering a house.  During family gatherings, you'll notice multiple pairs of footwear at the door.  At our last family dinner, when everyone began to leave, my cousin slipped on my husbands OOFOS.  He immediately wanted to know who's they were and joked that he'd happily leave his and take the OOFOS!  After that, everyone wanted to try them on.  It was pretty funny seeing everyone so excited and amused over a pair of footwear.  Everyone wanted to know what they were and where to get them.  That just goes to show you how comfortable they really are.  Slip them on once, and you'll be sold!  Since then, at least one family member has already purchased a pair of their own.
Living in Hawaii, many of us wear slippers (we call them slippers, but many of you call them flip flops) more than any other type of footwear.  Unfortunately for us, slippers aren't the most supportive footwear for our feet.  OOFOS offers the support we need and so much more.
Unlike flip flops, the OOFOS patented footbed is designed with a great arch support which helps to take the pressure off of your ankles, knees, hips and lower back.  Made with a revolutionary OOfoam technology, OOFOS absorb 37% more shock with every step than traditional footwear foam.  OOFOS flex with both your foot and the ground to enable a more natural motion with every step.  It cradles your arch for extreme comfort.
When first picking up a pair of OOFOS one of the things I noticed was how light they are.  In fact, they're so light, they float!  The durable OOfoam holds it's cushion it's entire life, and they really do last a long time.  This is my husbands second pair, with his first being 3 years old.  Believe it or not, that pair is still in very good condition and my husband wears it all the time.  Being a surfer, he needs slippers that dry quickly and don't end up smelling bad when they get wet.  These are perfect.  The moisture and bacteria resistant closed cell foam makes OOFOS shower and beach ready and they're machine washable too.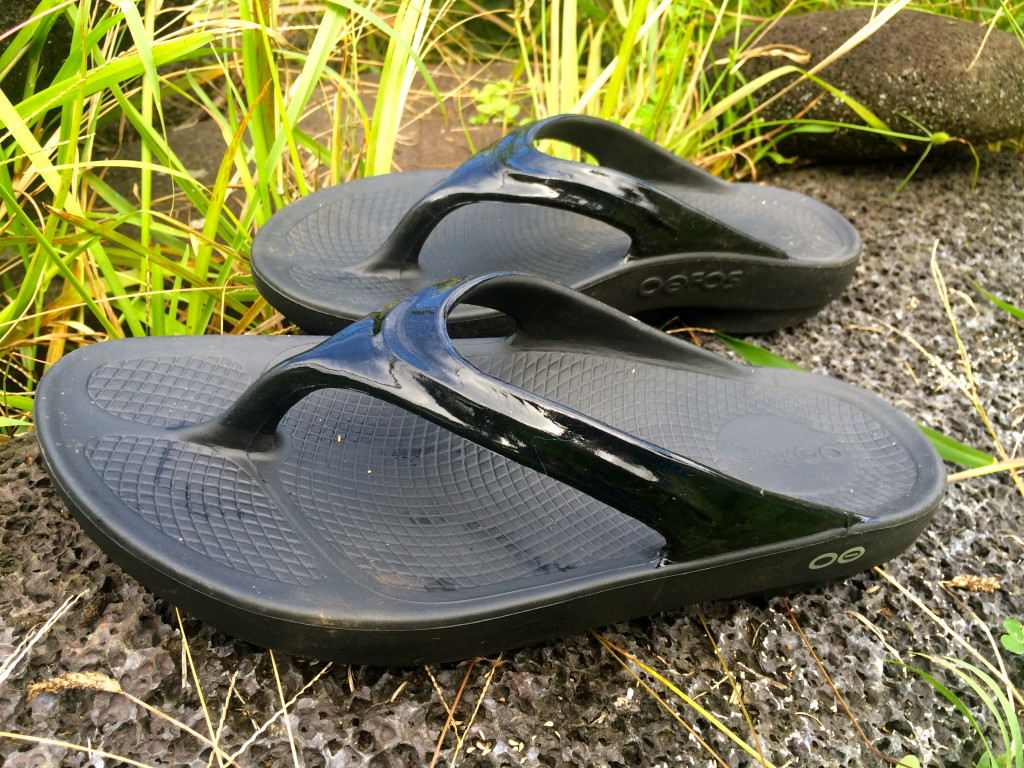 OOFOS come in various styles and colors for both men and women.  My husband has a pair of OOFOS OOriginal in black.  It comes in 4 color options including mocha, steel and navy.  The OOFOS OOriginal costs $44.95 and are worth every penny.  I received the OOFOS OOlala in black.  They are very similar to the OOriginal with a slimmer more streamlined silhouette.  They come in two-toned color options with a glossy strap.  The OOlala's sell for $59.95.
I must say OOFOS are the most comfortable shoe I have ever owned.  They're so soft and light you'll feel as if you're walking on clouds!  They're unlike any shoe I have ever worn.  I cannot recommend them enough.  If you're looking to reduce the stress on your sore feet, knees and lower back, these are a must-have.  They'd also make a perfect gift for any man or woman in your life.
and now for the GIVEAWAY…..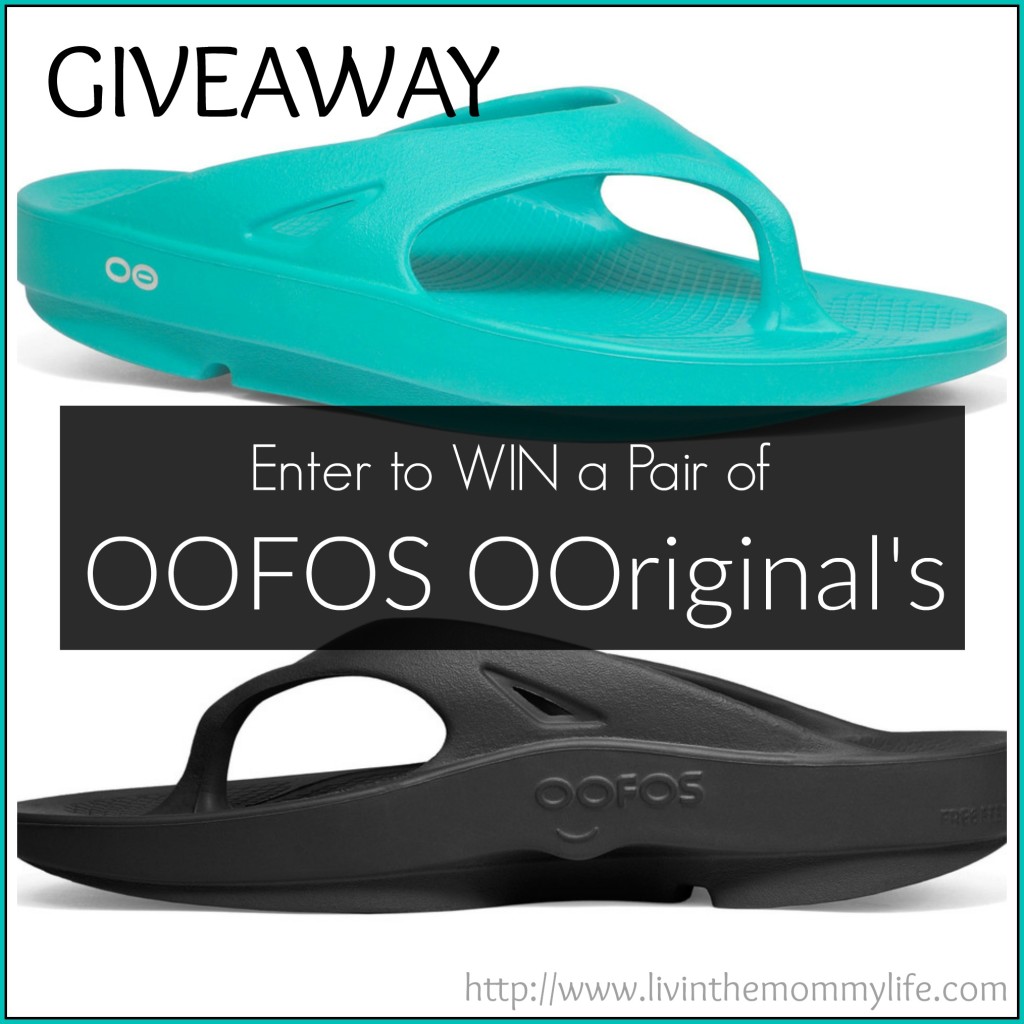 One lucky winner will recieve a pair of OOFOS OOriginals in their choice of color. Giveaway open to US residents and ends on 11/17/15