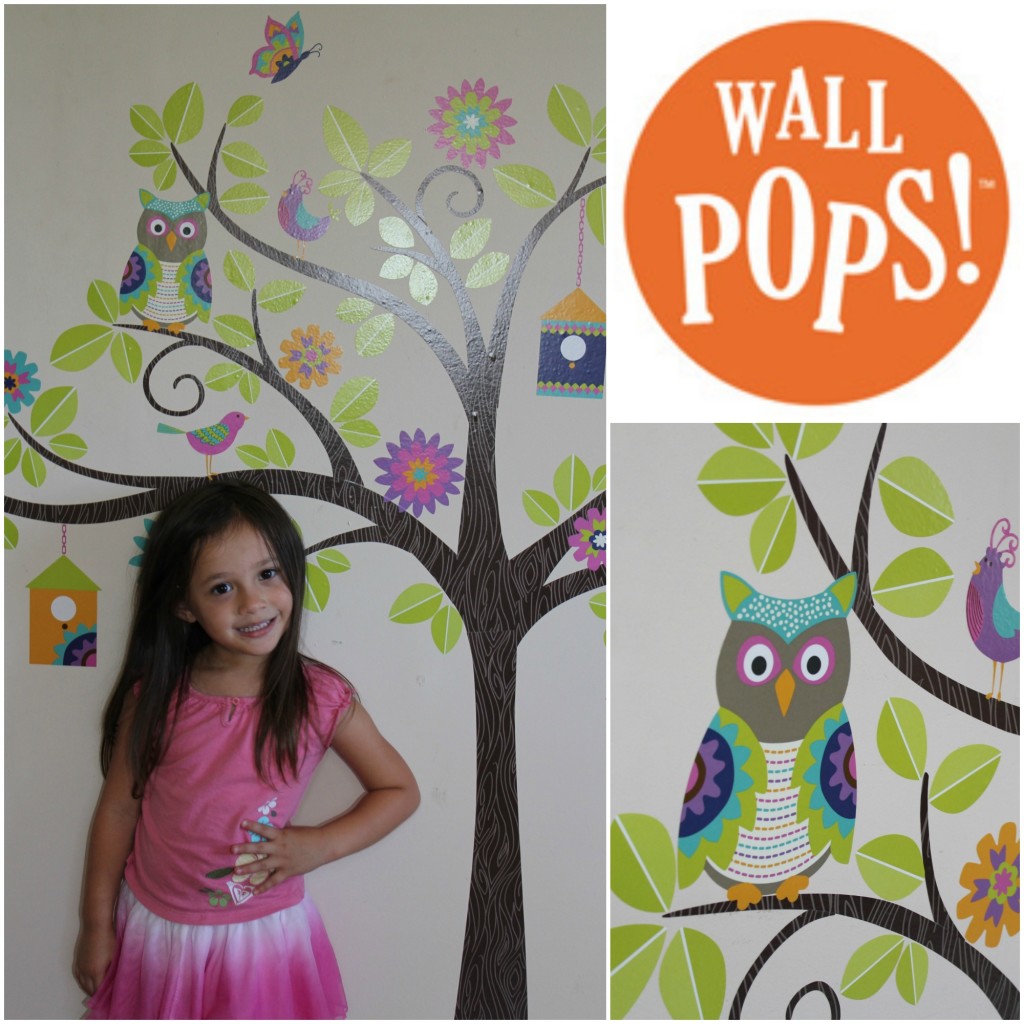 Disclosure:  I received these items for review purposes.  All thoughts and opinions are my own.
WallPops are fashionable peel 'n stick wall decor made in the USA.  They come in a wide variety of designs to fit any room in your home.  WallPops are removable and reusable and you can easily reposition them as well.
I decided to choose a WallPop decal for my kids playroom.  The walls are a plain cream color and I figured a WallPop would give the room a fun and playful vibe.  I was right!  I chose the Hoot and Hangout Kit which features a tree as well as birds, butterflies, flowers and bird houses in eye-popping colors.  My daughters especially love the two owls.  The Hoot and Hangout Kit has added such a happy and inviting scene to our playroom.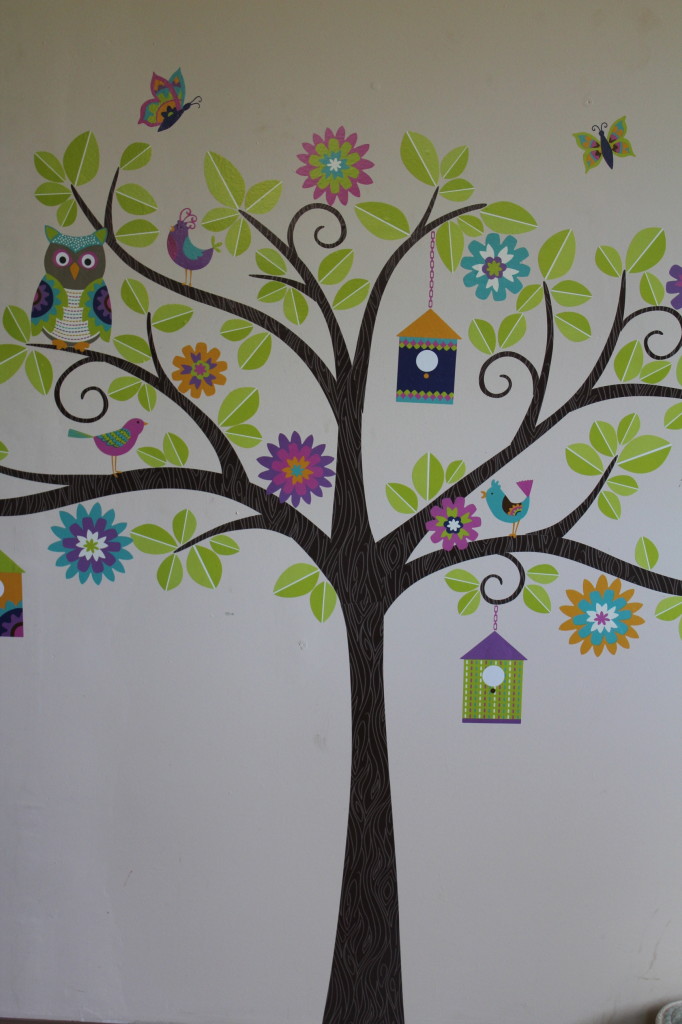 Although it took me quite a while to get the WallPop up, it was fairly easy.  My first mistake was choosing a space that wasn't big enough.  Luckily I had only started adding on the decals when I realized the space was a little too small.  Fortunately, the pieces are easy to remove.  I then decided to measure a space to be sure it would fit.  Obviously, I should have done that in the first place!  Once I found the perfect spot, I began applying the pieces.  Each piece of the tree is numbered, so it really was quite easy to put it together.  The most time consuming part was adding on the extras, especially the individual leaves.  There are 142 pieces in this kit.  Although it does take some time, in the end it's all worth it!  Once the whole scene was up it really looked great and my girls were really excited with the finished product.  It really adds to the overall look of the room and everyone who sees it loves it!
If you want to change up the look of a room in your house, I highly suggest getting a WallPop.  It's the perfect decor because you can easily remove it when you're ready for a new look.  WallPops are also a fairly inexpensive option for a wall decor.  The Hoot and Hangout Kit costs just $30.99.