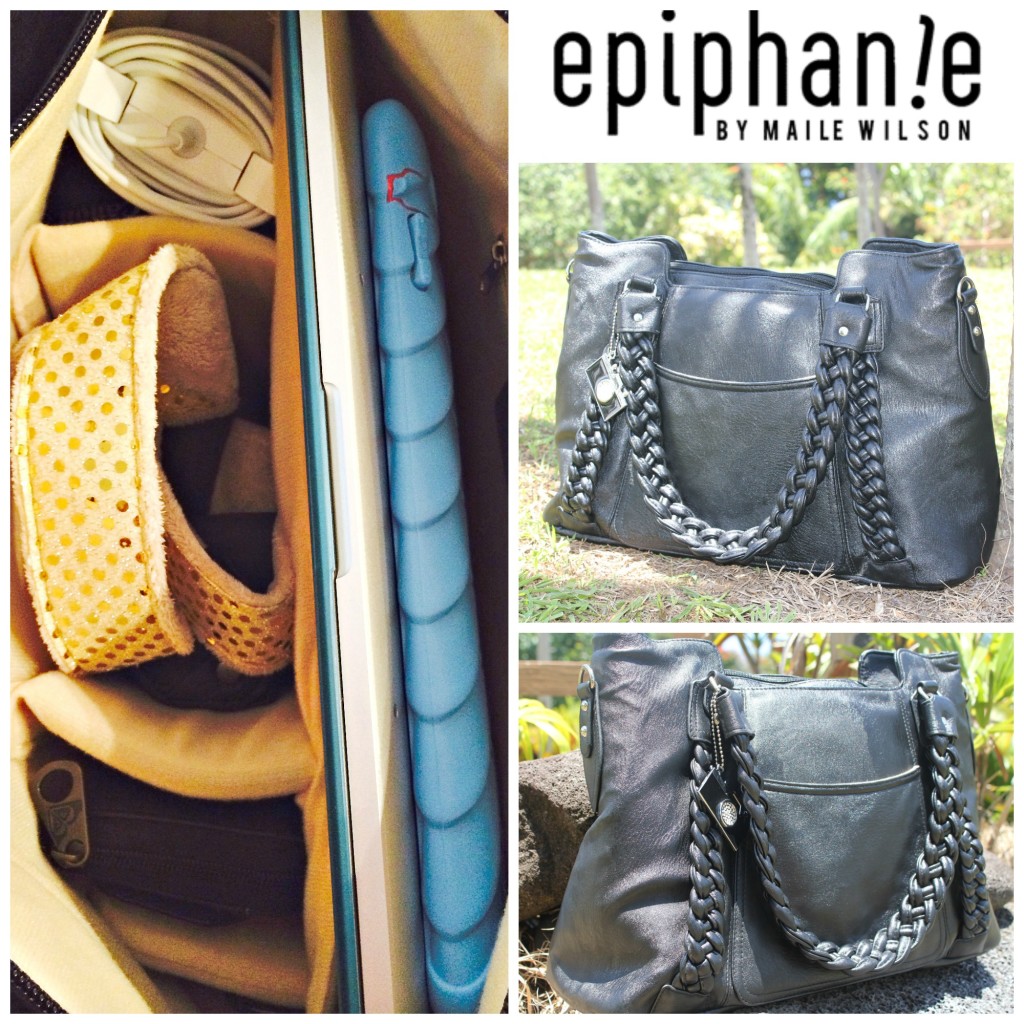 Disclosure:  I received this item from Epiphanie for review purposes.  All thoughts and opinions are my own.
I used to have an ugly old Canon camera bag.  Just a plain black one, which wasn't stylish at all.  I actually still have it, but I haven't used it in a long time.  I'd much rather carry my camera around my neck than carry around such a bulky unattractive bag.  When I found out about Epiphanie Camera Bags, I knew I had to have one!  Who would have known a camera bag could be so attractive.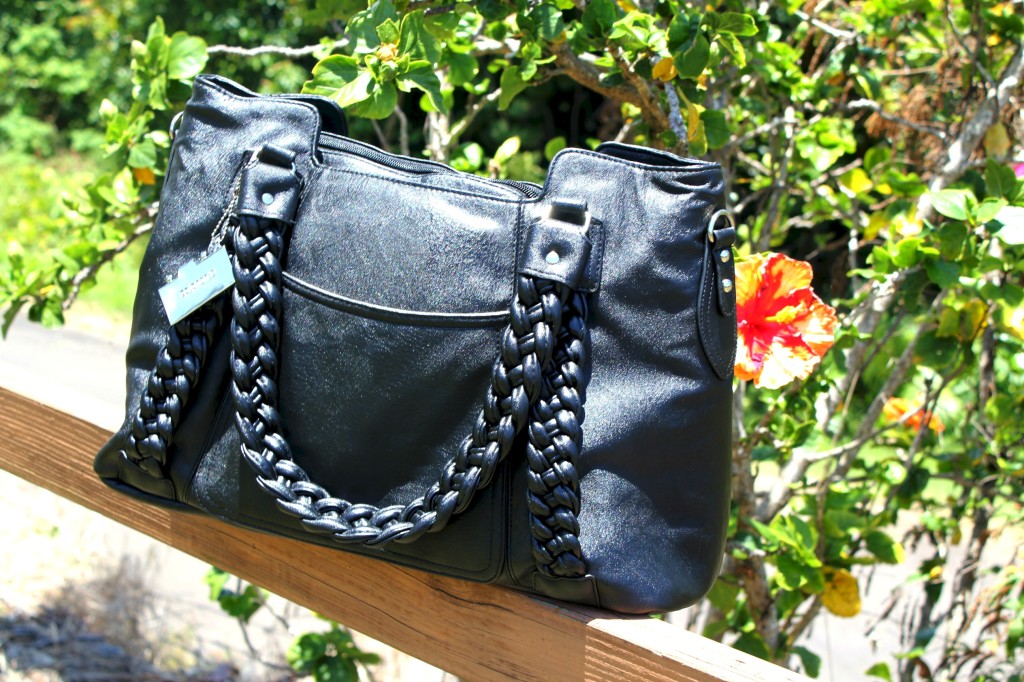 Epiphanie Camera bags are gorgeous!  They're the most stylish camera bags I've ever seen.  They have a nice variety to choose from in different styles and colors.  After browsing through the awesome selection, I finally decided on the Clover Bag in Black.
The Clover is a camera + laptop bag.  It measure 18″L x 6.25″W x 13″H and weights 3 lbs.  It's generous size offers lots of room for all of your necessities!  I was able to fill my bag with room to spare!  I absolutely love it, and can't wait to take it on my upcoming trips.  It's the perfect size for an airplane carry-on and will fit nicely under the seat in front of you.  I plan on using it as a camera bag and purse.
The Clover features stylish braided straps which I was instantly drawn too.  I love those little details.  The bag is constructed of water resistant high quality synthetic leather and included a detachable padded cross body strap.  The exterior of the bag features a zipper pocket on one side and a slide pocket on the other.  It also has a zipper top closure.
What's In My camera Bag?
Canon T2i w/ 50mm lens
75-300mm lens
iPad 2
MacbookPro
Chargers – Canon, iPhone, MacBook
Pen
Lip Balm
Wallet
Sunglasses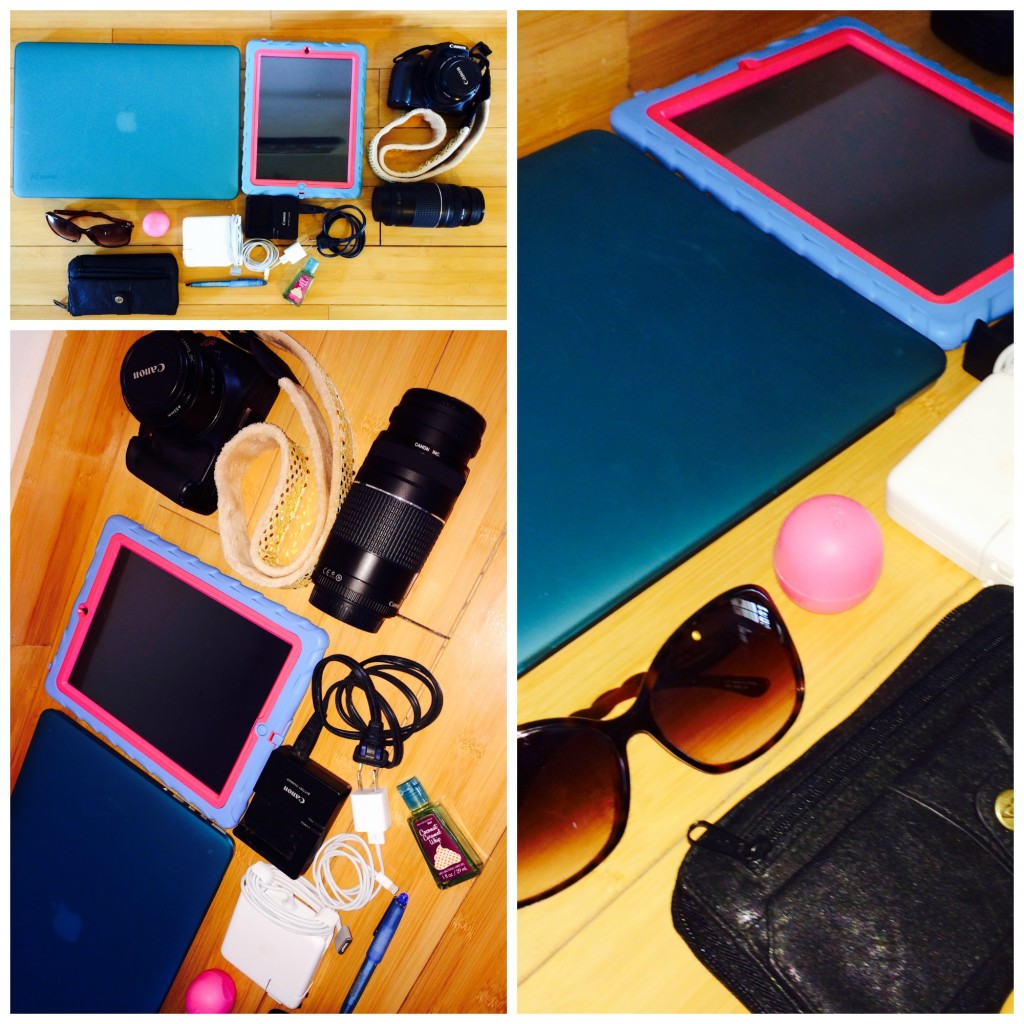 I was able to fit so much in my camera bag, and although the laptop did add quite a bit of weight to it, there was still enough room left to fit even more stuff!  I love how roomy it is.  The padding on the inside offers lots of protection for my camera.  The inside includes a sewn-in foam panel to separate the laptop section.  There are also removable velcro panels that can be rearranged as you wish.  I can also remove the inserts completely if I want to convert it to an every day bag.  Also included on the inside of the bag is another zipper pocket.
The Clover is an amazing bag!  It fulfills all my wishes for the perfect camera bag.  You can purchase the Clover for $184.99.  I highly recommend it.
and now for the GIVEAWAY….
1 Lucky winner will win the bag of their choice.  Giveaway open Worldwide.  If winner is outside of the US, they MUST cover shipping costs.  Enter using the rafflecopter below.