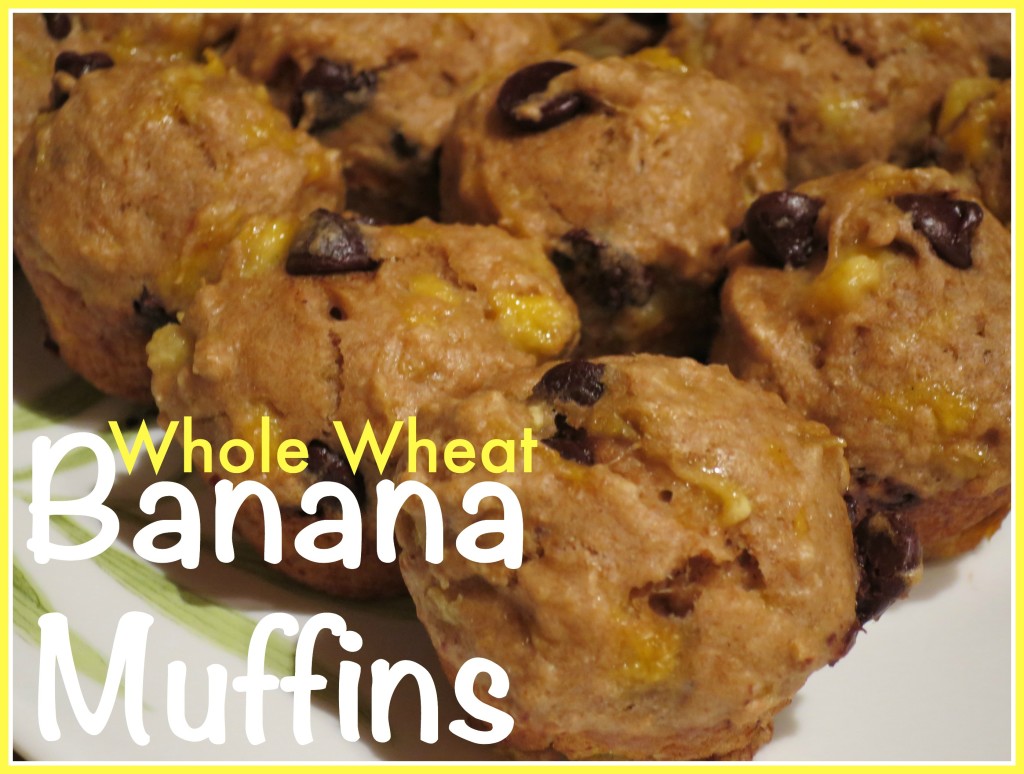 We've had an over abundance of bananas lately from our trees and I needed to find some ways to use them so that they wouldn't go to waste.  I froze a few gallon sized Ziploc bags full for smoothies, but there's still so many left over, and more will be ready soon.
We decided to make a healthier version of our usual banana bread.  The recipe we normally use calls for vegetable oil and a packet of instant pudding.  While it's the best banana bread I've ever had, I wanted something healthier.  I couldn't find the perfect recipe online, so I found a base recipe and changed it up a bit by substituting the not-so-healthy ingredients. The finished product was delicious.  We ate the entire batch in just two days!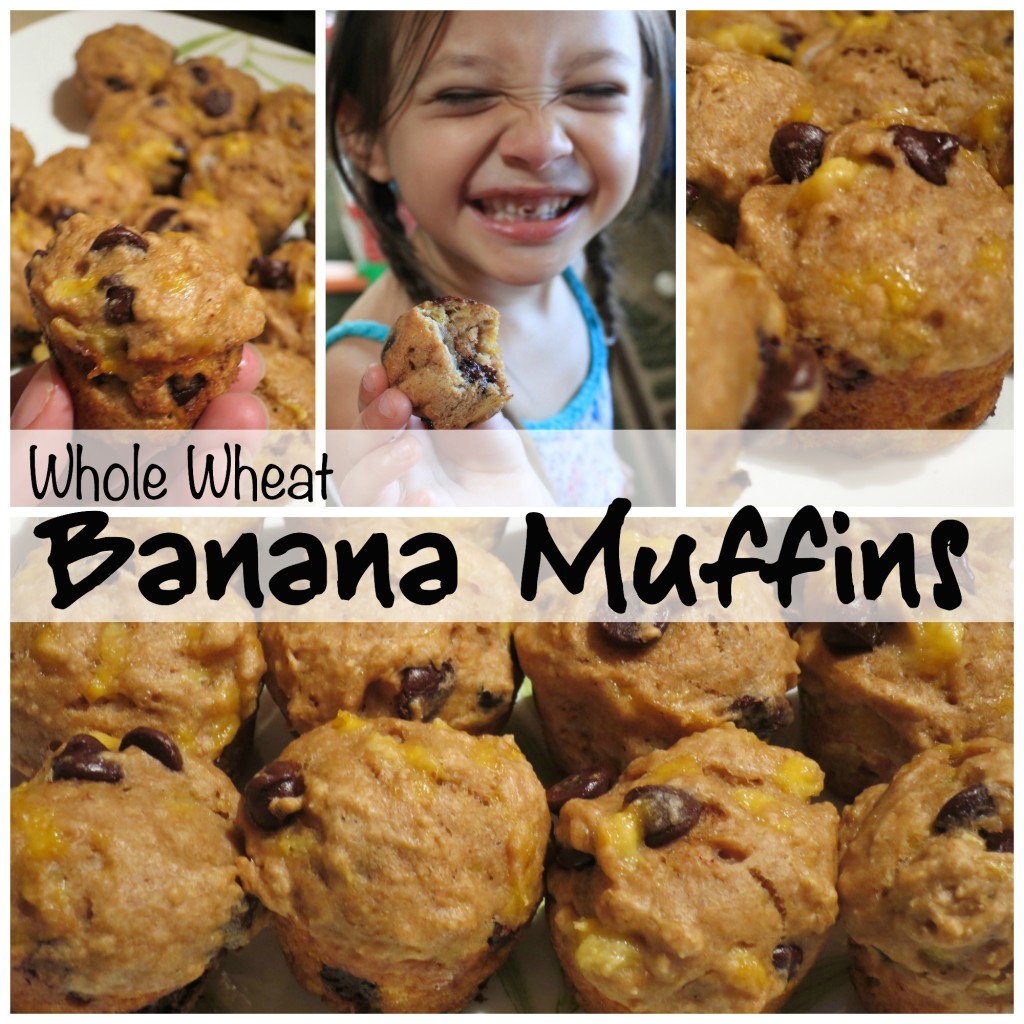 Whole Wheat Chocolate Chip Banana Muffins
2 c. Whole Wheat Flour
1 tsp. Baking Soda
1/4. c Applesauce
1/8 c. Greek Yogurt
1/2. c. Brown Sugar
1/3 c. Egg Whites (or 2 eggs)
1 Tbs. Vanilla Extract
2 1/3 c. Mashed Bananas
1 c. Chocolate Chips
Makes about 45 Mini Muffins
Directions
Preheat oven to 350 degrees F.  Mix all wet ingredients before adding flour & baking soda.  Mix together, then fold in chocolate chips.  Bake for 10-12 minutes.