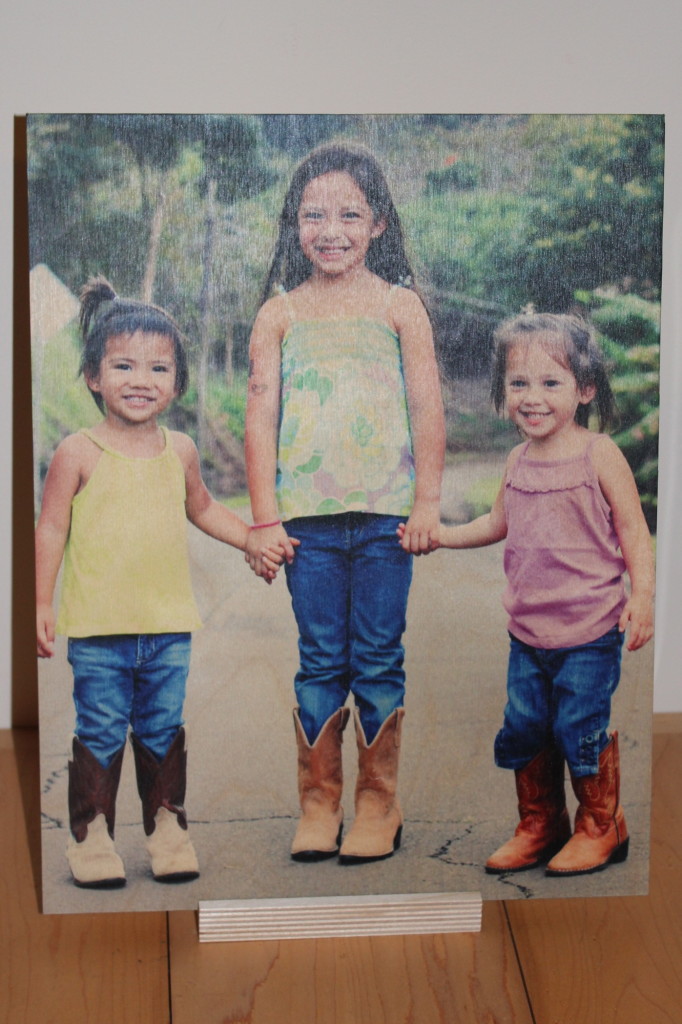 WoodSnap is a Southern California based company.  They offer a stylish and unique piece of art by printing photos on 3/4″ thick pieces of Ply Birch Wood.  WoodSnaps can be done in custom sizes with a minimum size of 8″x8″ and a max size of 36″x44″.
I received an 11″x14″ WoodSnap.  I chose to print one of my favorite photos of my two daughters and niece.  It turned out beautifully.  I really love the look of the WoodSnap.  It is unlike anything I have ever see.  It's really unique, and looks great in my living room.  I used the included stand to display my WoodSnap.  It also comes with everything necessary to hang your WoodSnap on a wall.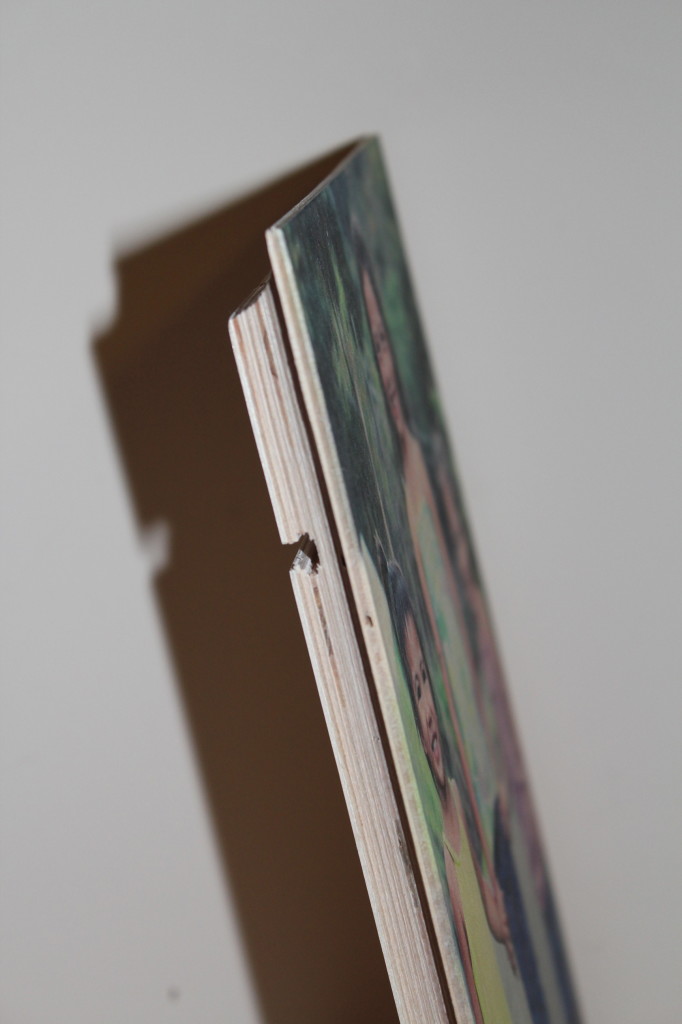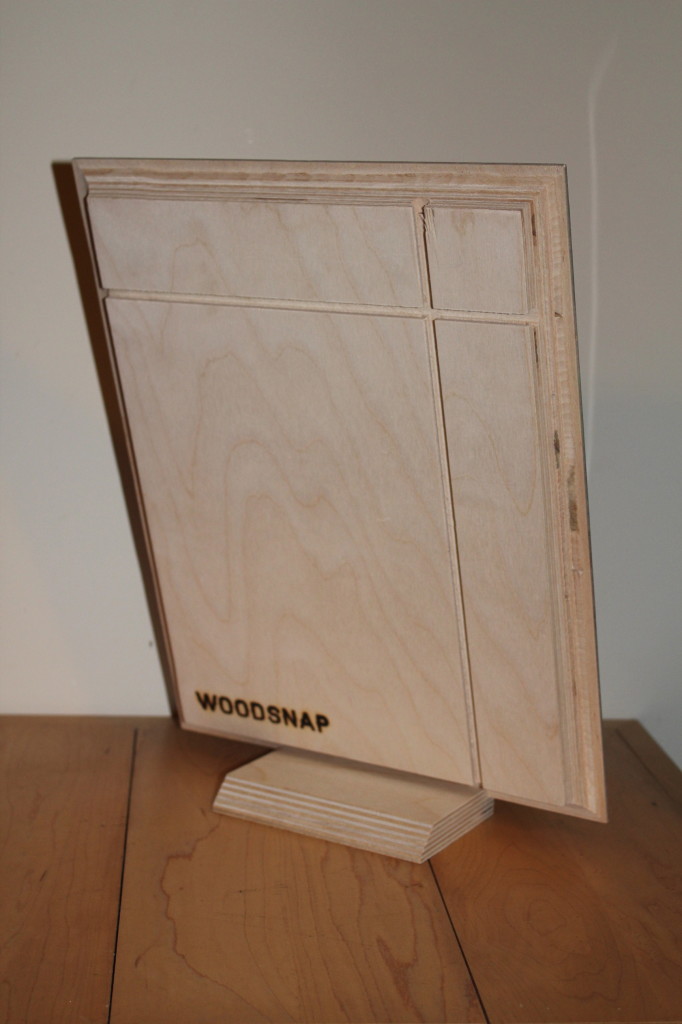 If you choose to print a light colored photo the wood grains will show through.  White ink, is not printed, so if there's white on the photo it will be transparent and show the wood grains.
WoodSnaps will make great gifts for the upcoming holidays.  They are also the perfect thing for those looking to display cherished memories throughout their home.  I've recently started a photo wall in my living room, and I plan on hanging my WoodSnap there soon!  It's the perfect addition to all the memorable moments I have displayed so far.
If you want to purchase a WoodSnap, be sure to use the following code to get 25% off : JTBGC25
and now for the GIVEAWAY…
1 lucky winner will receive an 11″x14″ WoodSnap.
Enter using the rafflecopter below
Open to US and Canada residents
Giveaway ends 12/10/13
Want more Gift Ideas for the upcoming Holidays?  Check out Livin' The MOMMY Life's 2013 Holiday Gift Guide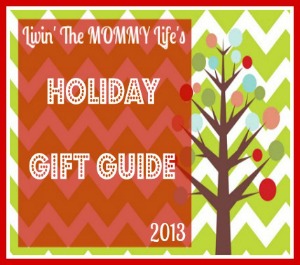 Disclosure:  I received this item for review purposes.  All thoughts and opinions are my own.