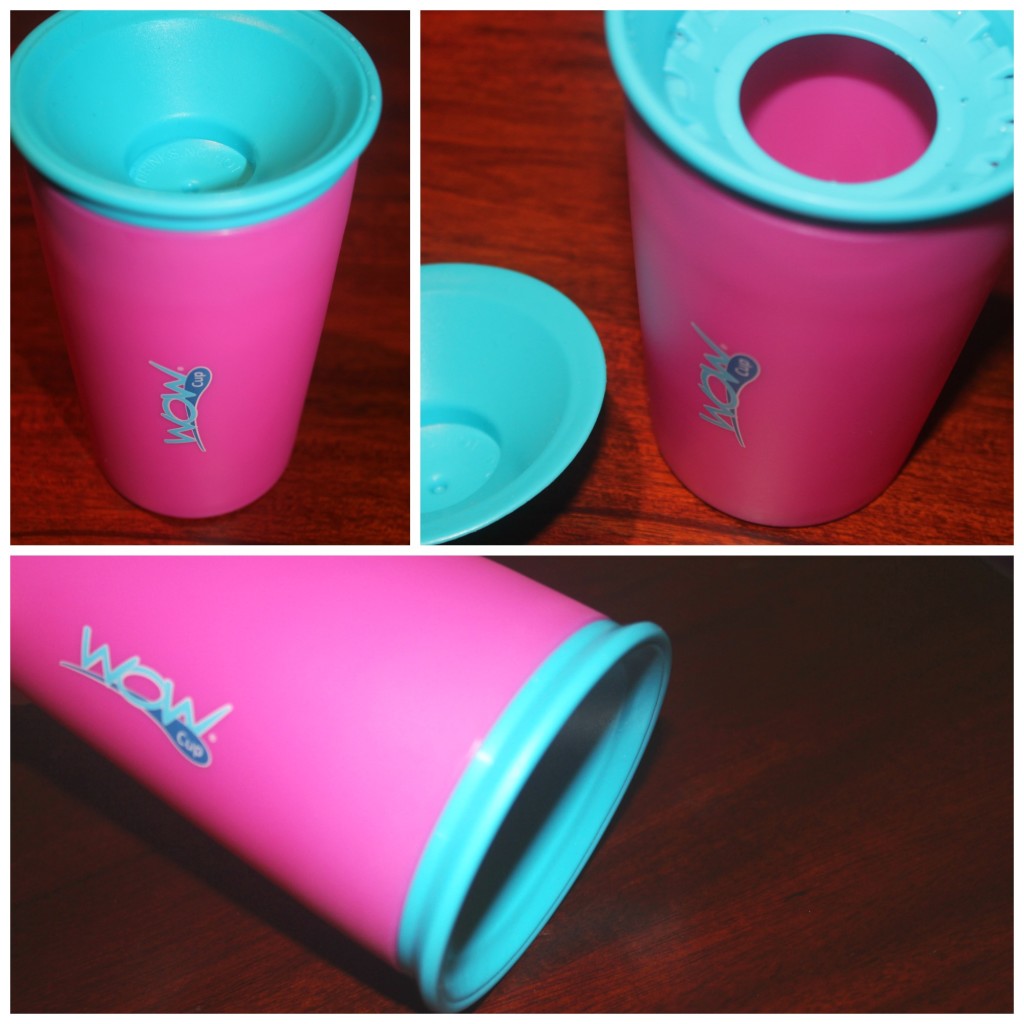 Disclosure:  I received this item for review purposes.  All thoughts and opinions are my own.
Let's face it, kids can be messy!  I find myself cleaning up after my 4 year old often.  Spilled drinks?  Whether you like it or not, you'll definitely deal with those as your kids learn to drink from a cup, and even after they've been drinking from a cup for years, there's no doubt, spills will still happen.  The Wow Cup was designed to prevent spills and help transition kids from a sippy cup to a regular drinking cup.
The Wow Cup claims to be a "spill free" drinking cup!  It features a 360 degree EVEN-SEAL drinking edge.  There are no spouts, levers, or buttons.  It's a durable, simple design, with just three parts, the cup, locking valve ring, and snap-in silicone valve.  The Wow Cup is BPA, Phthalate & PVC free.  It's made of 100% food safe materials and is dishwasher safe.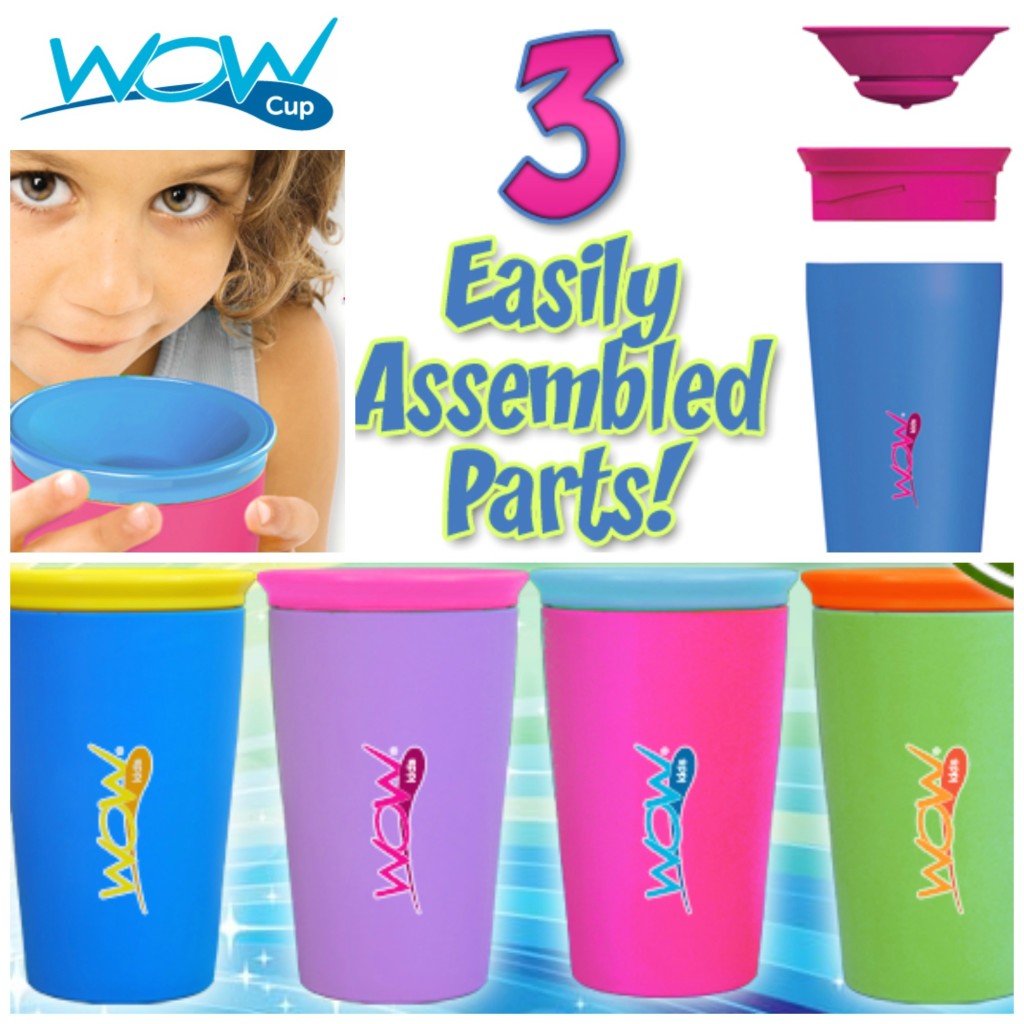 I decided to test the Wow Cup out for myself.  After washing it thoroughly, I filled the cup with water.  I turned it over, and nothing, no drips at all!  So far, so good.  I put it down and tipped it over, still no spills.  My last test was to turn the cup upside down and give it a shake!  Finally, a little water dripped out.  On normal circumstances, this cup will work perfectly.  However, it's not 100% spill proof.  I didn't expect it to be.  I figured if you're able to drink from it, some water will probably drip out at some point.  Overall the Wow Cup worked pretty good.  It will definitely prevent major spills.  You may get a few drips here and there, but not much.  All in all, it's a great cup for little ones transitioning into drinking from a real cup.  It's also good for kids like my 4 year old who like to spill things on purpose, or stick their hands in their drink.  This cup will help to prevent those messy situations.
The Wow Cup is recommended for children ages 12 months and up and is available in 4 bright colors including blue, pink, green , and purple.  It retails for just $10 and is available at mass retailers nationwide.