We've been so busy lately. It seems we're always on the go. With the kids in different extra curricular activities, we're always off to one thing or another. As soon as the bus drops them off at home, the girls have a few minutes to grab a quick snack before we're back out the door. Tuesdays and Thursdays they have hula, on Wednesdays they have acting and theatre games. These after school activities are wonderful, but it sure does keep us going.
After a long day at school, as soon as they get home, both girls are hungry! One of the first things they do is look for something to eat. I try to always have a variety of healthy snacks on hand. The best ones are those they can quickly grab and eat on the go.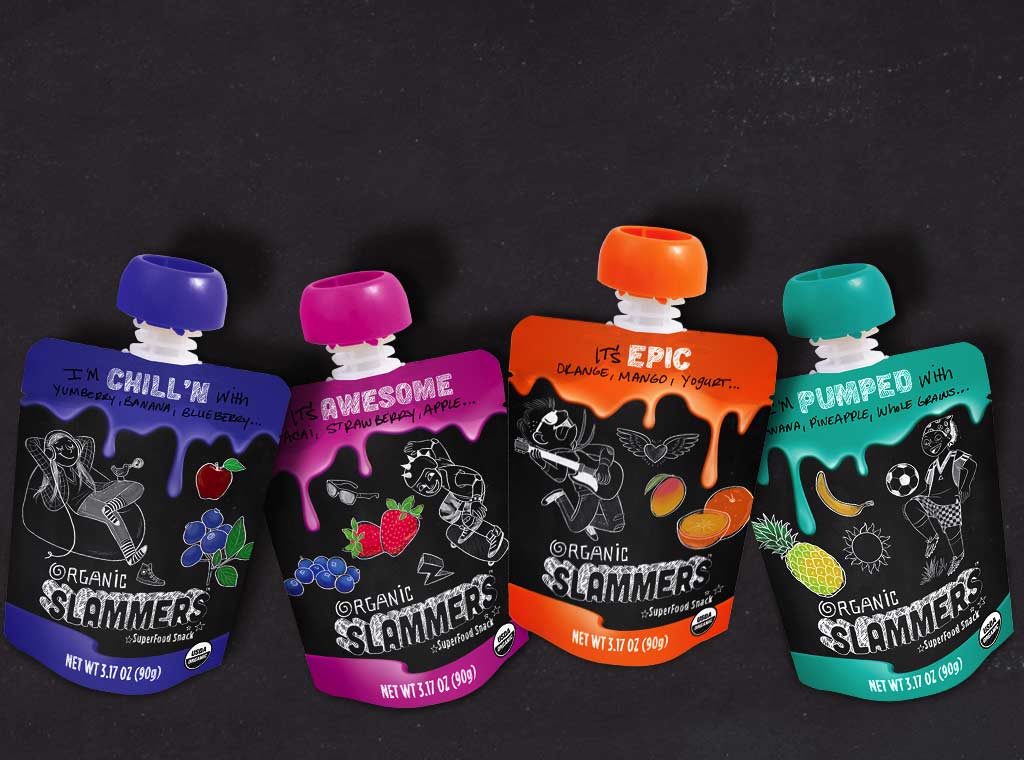 I was recently introduced to Go Gourmet Slammers SuperFood Snacks. While we often have similar snack pouches on hand,  I must say, these are the best I've tried so far. When I first tried one, I was surprised with how much I really enjoyed it. They're healthy, delicious and come in a variety of great flavor options. The four original flavors include organic fruits and vegetables such as mangos, acai, sweet potato, and yumberries. There's also new protein packed flavors including Creamy Chocolate Banana, Pomegranate Grape Crush and Watermelon Kiwi Burst. The protein varieties have 7 grams of protein per pouch.

Slammers are healthy treats that are convenient for those always on the go.  No crumbs, and less mess are a definite plus. Slammers include organic ingredients with no artificial colors or flavors. They're packed with nutrients and are high in the antioxidant Vitamin C. They contain no nuts and are gluten free. Most importantly, kids love them (Even my super picky 6 year old who'd eat junk food all day if I let her)! The only problem I'm having is enforcing the 1 per day rule. They'd eat the whole box in a day if I let them.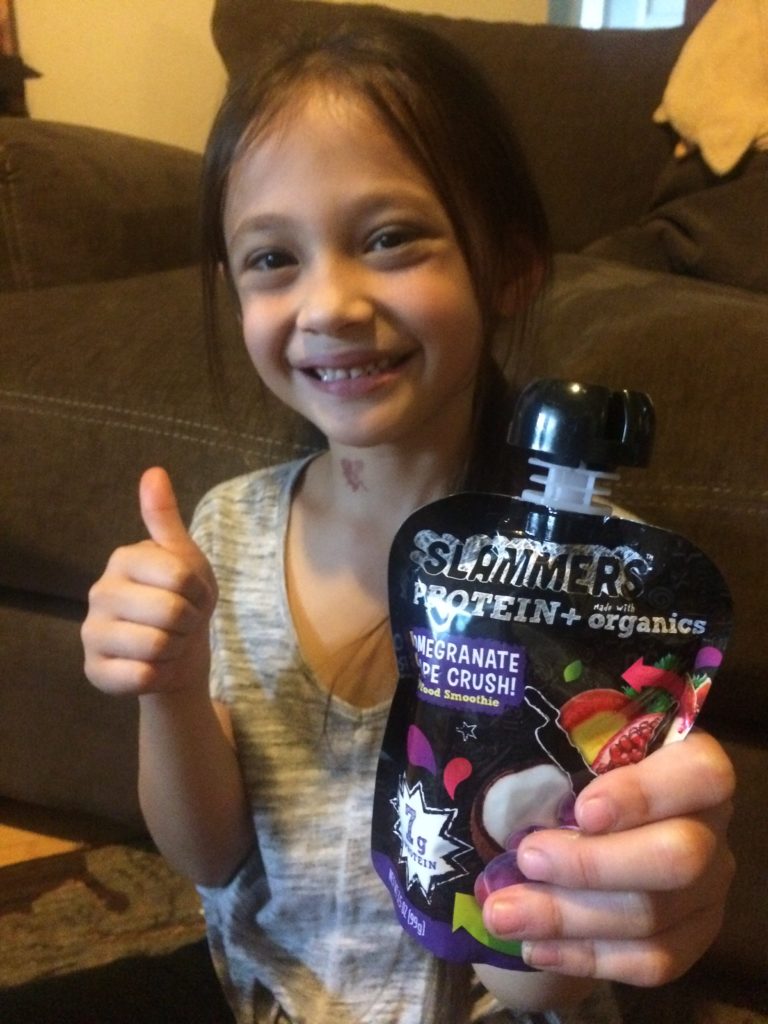 Want to give Slammers a try? Visit this site to find them at a store near you.