Most of us have at least one person in our lives who loves music. For me, It's my husband. While at work, music is one of the things that helps to get him through the day. He's a carpenter, and works hard! Music is often his motivation to keep going and helps to keep him in a good mood.


The radio he's been using for years finally gave up. Since then, he's been looking for a new one. Due to his line of work, he definitely needs one that's durable. He also wants it to be compact, as he likes to carry it around in his tool pouch so he always has his music with him. They aren't allowed to wear headphones at work, so speakers are the only option. When I came across the Buckshot Pro from Outdoor Tech, I knew it was just what he needed!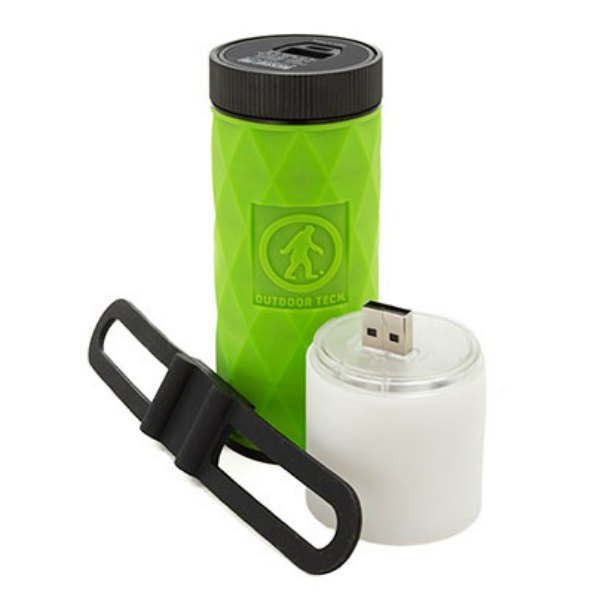 The Buckshot Pro is a rugged, all-in-one wireless speaker, flashlight and power bank. It's water and shock resistant with 10 hours rechargeable play & talk time. It's small and compact with awesome sounds quality. You can take it just about anywhere. It even comes with a bicycle handlebar mount accessory, if you want to put it on your bike. Other than using it at work, it'll be perfect for camping, the beach and travelling. I love it so much, I really don't want to give it up. I want to keep it for myself! I may just have to buy another one. The Buckshot Pro comes in five color options – black, gray, red, army green, and glow. I received the glow which is a bright lime green color. Best part, it glows in the dark! Want one? You can purchase the Buckshot Pro on their website for $79.95.
Another great product from Outdoor Tech is the Turtle Shell 3.0 Rugged Wireless Boom Box. This awesome speaker is shockproof and completely waterproof. It connects easily to any Bluetooth-enabled device with a range of 32 feet. It has a 20 hour rechargeable play and talk time. Like the Buckshot Pro, the Turtle Shell 3.0 is also a power bank that can charge any of your devices with a USB charging cable. What more do you need? The Turtle Shell 3.0 sells for $129.95. It comes in black, electric blue, red and gray.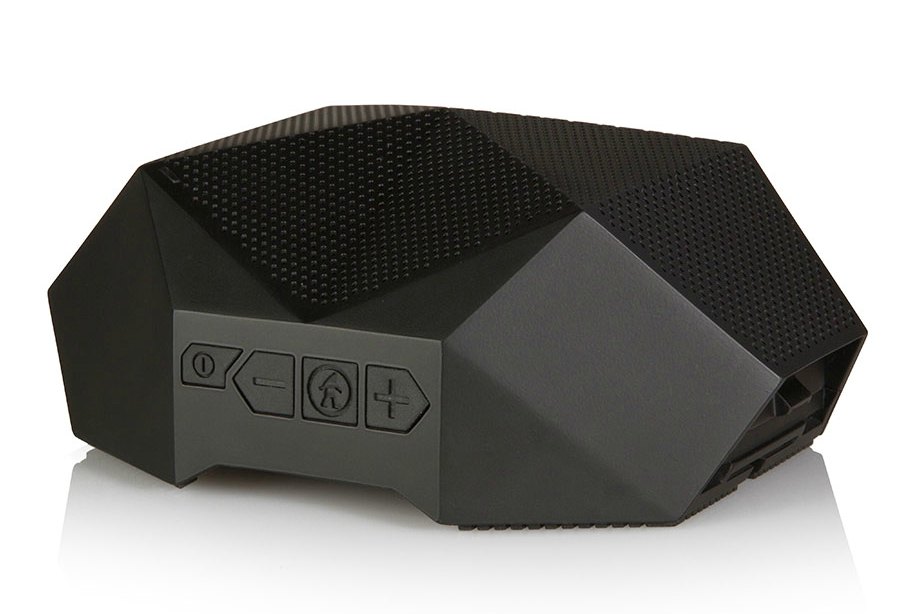 Looking for the perfect gift for your husband, wife or teen? Or maybe you want to buy a little something for yourself. Whatever the case, I highly recommend checking out all the great products Outdoor Tech offers. You're sure to find something awesome.