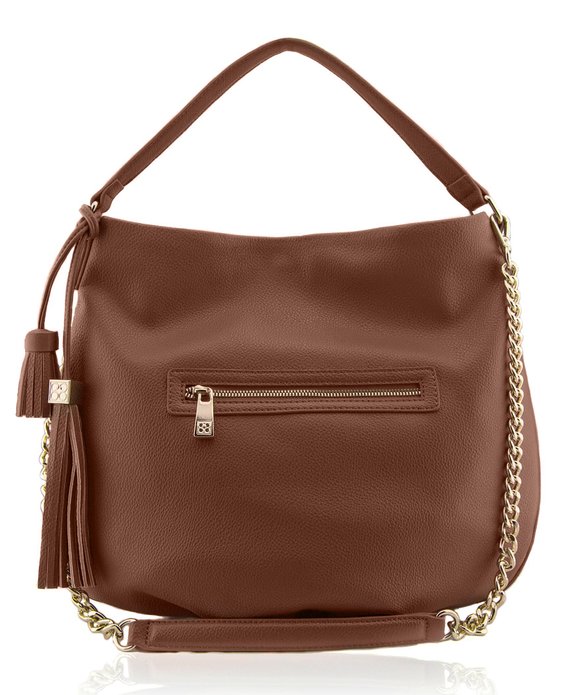 I received the Jenny Hobo Bag in Cognac from 88 Bags. It's a stylish, trendy bag made with environmentally-friendly vegan leathers. The bag features a removable gold chain shoulder strap, and removable tassels. There's a convenient zippered pocket on the outside of the bag. On the inside, you'll find one zippered pocket and two open pockets which are the perfect size for a cell phone. It's a spacious bag, with lots of room for your belongings. The bag snaps shut with a magnetic closure.  The Jenny Hobo Bag measures 17″W x 12-3/4″H x 1″D with an 18″ shoulder strap drop. It can be purchased on Amazon for $34.99.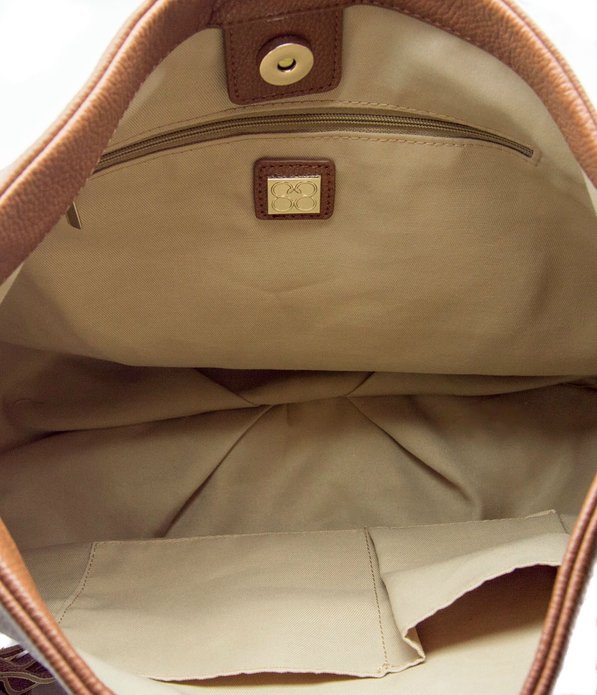 Why 88?
88 is the number of constellations in the sky.
88 is considered the luckiest number in Chinese culture as it sounds like word for wealth.
88 is the ham radio sign off that means love and kisses
88 represents the cycle of creation and recreation.
About the Company
88 is a vegan brand and no animal products are used. It's a collection of bags designed by an expert creative team that works on design for brands world wide. This collection is their favorite. It is the edited expression of the right bags for the season. Bags that are on trend, that look great and which work. Bags that enhance your life by helping you look good while working hard to carry the stuff you need. They are created by optimistic people who love what they do. Bags that work to help you in the wide and varied adventures of your daily life while looking great at the same time.
If you'd like to purchase an 88 Bag for yourself or as a gift, be sure to use this code: 7D2KLZQJ to get 10% Off your purchase on Amazon. Coupon good through 12/31.
You can also Find 88 on Pinterest, Instagram, Twitter and Facebook.