It's that time of year! Summer break is over and kids are heading back to school. As our children head off into a new year, there are a few essentials many of us purchase to help get them going. Wouldn't it be nice to be able to help those in need as we buy new things for our kids? Here are three outstanding companies who "Give Back" to those who could use our help! When we make a purchase through them, they are able to donate some of their proceeds or products.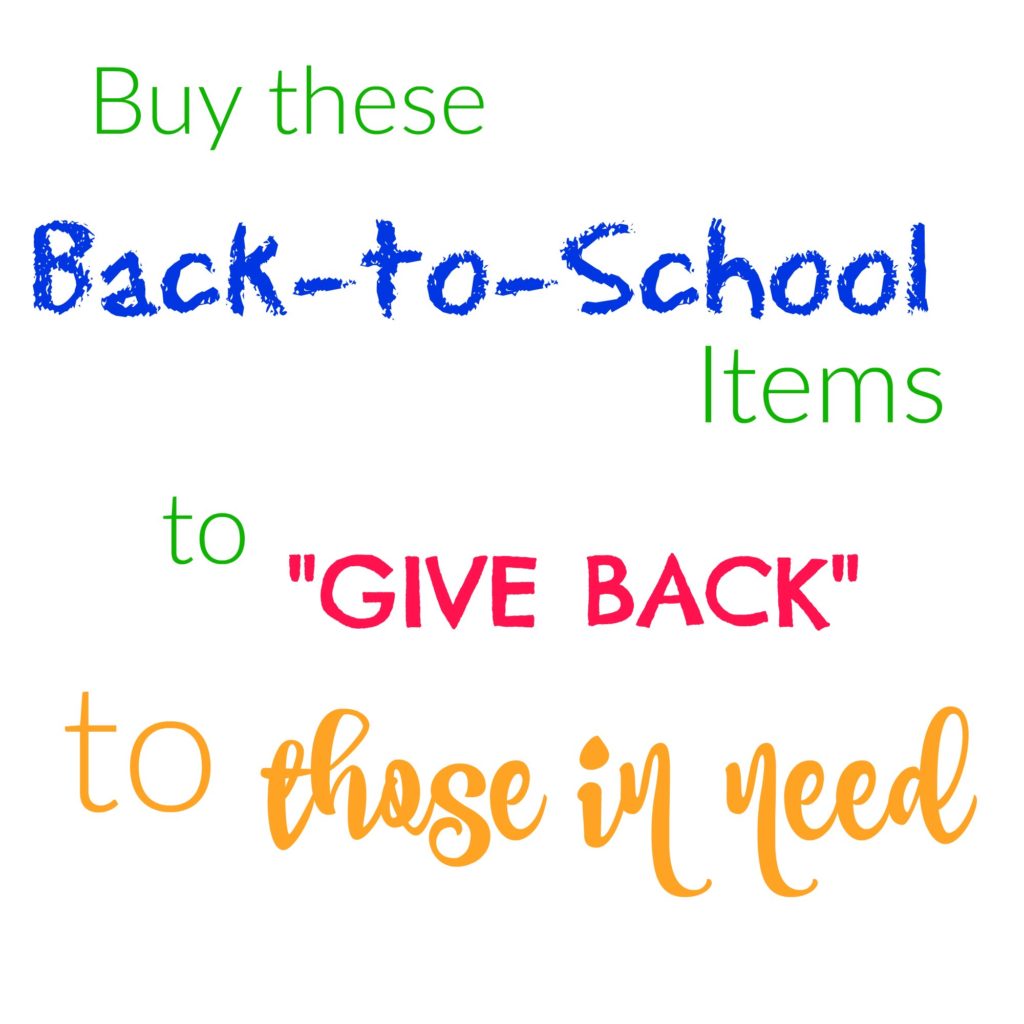 Sydney Paige Backpack – What I love most about Sydney Paige is their purpose as a company. Their purpose is to give underserved youth the tools and confidence they need to learn & thrive in schools. Their motto, "Giving Back Together", explains it all. For every backpack sold, another is filled with school supplies and donated to a child in need in the U.S. As a bonus, shoppers can designate the non-profit they'd like the matching product sent to. I love what Sydney Paige is doing to help those in need!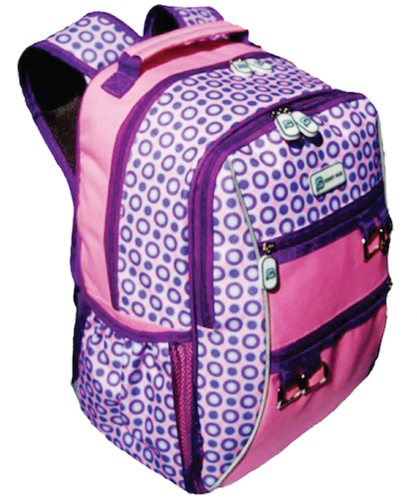 Sydney Paige offers a nice selection of backpacks and accessories. I received the Young Explorers Valencia Backpack in Purple Spotlight for my daughter. She loves the colors and design and was very excited to use it on her first day of school. It has so many wonderful features that you don't always see in kids backpacks. The Young Explorers line is perfect for kids 3′ – 4′ tall. It measure 11″ x 16″ x 6″ and is made with a 600D Polyester exterior and 210D Poly interior for quality construction.
Features include:
Padded, reinforced bottom
Large compartment with easy access double zipper
Front accessory pockets with ID holder, key fob and pockets for supplies
Expandable side pockets
Padded back and ergonomic shoulder straps
Accessory hooks on front zippers
Reflective piping on front of bag for safety
The Young Explorer Backpack sells for $55.00. Matching accessories such as a pencil case and lunchbox are available for purchase as well.
Classroom Friendly Pencil Sharpener – I really dislike those little pencil sharpeners. They never seem to work just right and I always end up with broken pencil tips. I'm so happy to have had the opportunity to try this amazing pencil sharpener. It works well, and I'm able to sharpen a bunch of pencils in no time at all.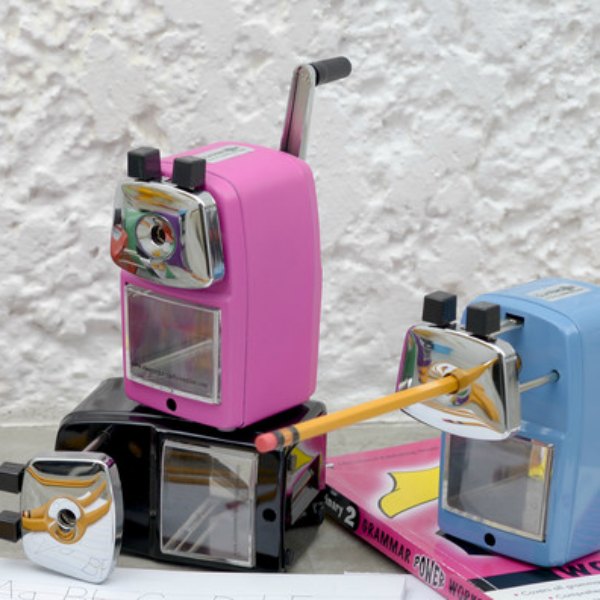 These sharpeners are great for teachers, and perfect for every student to have in their homes as well. The pencil sharpener comes in a variety of colors including "Precious Pink", which I have and love! It features an old-school retro look with a sturdy metal frame. The sharpener is easy to use, portable and quiet.
The sharpener sells for $24.99, or you can buy 3 for just $17.99 each. As a bonus, when you purchase a pencil sharpener, you'll be happy to know that you're helping someone in need. Classroom Friendly Supplies will be donating $1 from the sale of every Classroom Friendly Pencil Sharpener to help build schools in developing countries around the world. Also, for each Precious Pink Pencil Sharpener that you purchase a portion of sales will be donated to cancer research and awareness. The donations will be split between Caleb's Crusade and Susan G. Komen for the Cure.
Yoobi x i am OTHER collection – Yoobi is based on a bright, yet simple idea: colorful, vibrant school supplies, and necessities for the home and office that give back. You buy, Yoobi gives. For every Yoobi item you buy, a Yoobi item will be donated to a classroom in need, right here in the U.S. – It's that simple! A great concept and a wonderful cause. It's a great reason to choose Yoobi items when purchasing your kids school supplies this year.
Pharrell Williams along with his creative collection i am OTHER launched a vibrant and inspiring back to school collection with Yoobi. The Yoobi x i am OTHER collection features inspiring designs encouraging kids to embrace what makes them different and to realize that is what makes them special.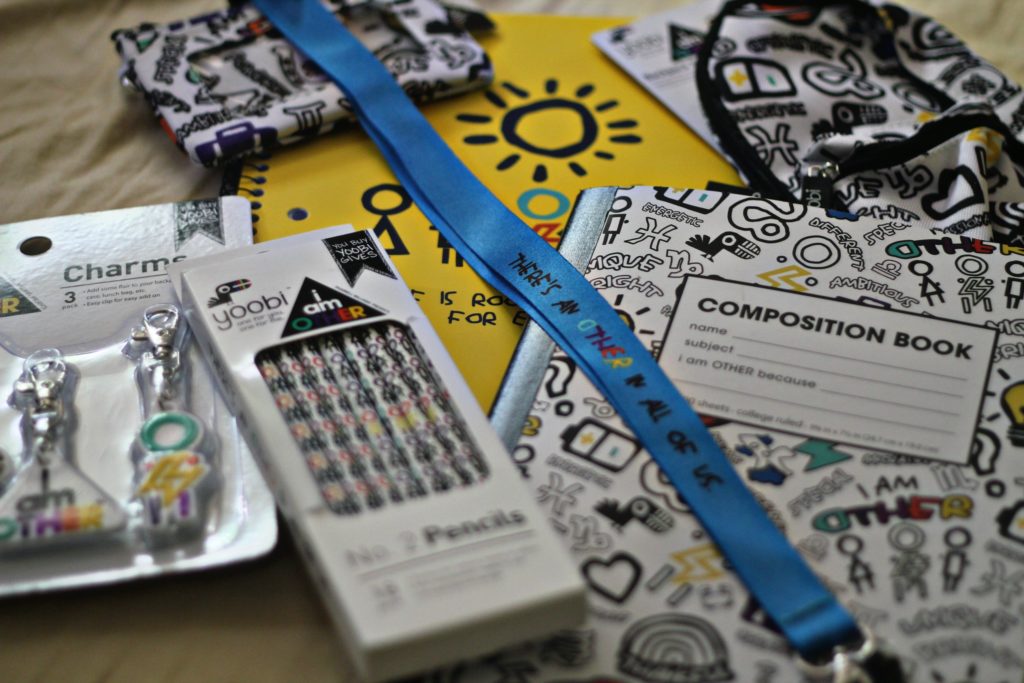 The collection includes an array of designs with inspirational quotes as well as fun patterns encouraging kids to be themselves while also embracing their creativity and having fun while learning.
Are you aware of any other companies who donate some of their proceeds to those in need? I'd love to hear about them in the comments below.