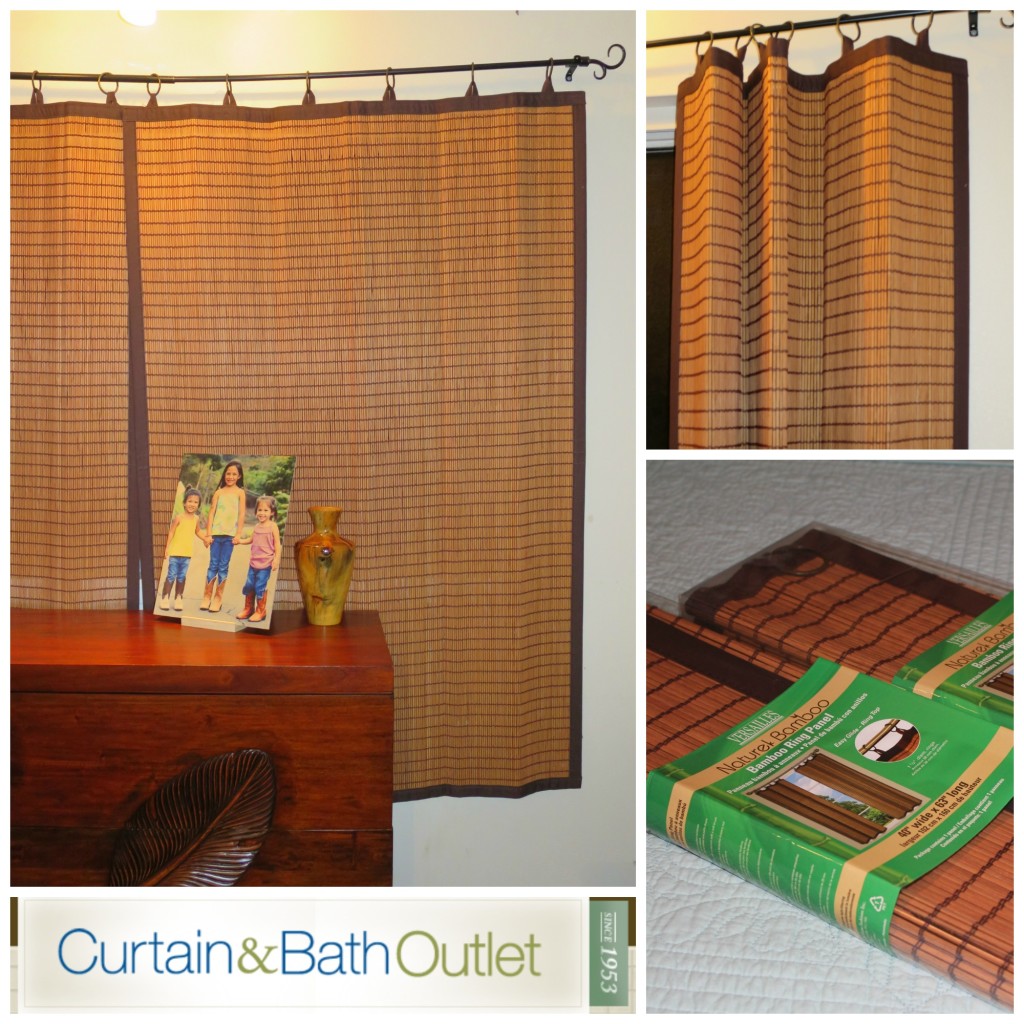 Disclosure:  I received these items for review purposes.  All thoughts and opinions are my own.
It's about time I change my room up a bit.  I've had the same curtains for over a year now, and I really wanted something new.  I stumbled upon Curtain & Bath Outlet online and found that they have such a wide variety of window treatments as well as bedding, items for your bathroom, rugs, and more.
Living in Hawaii, I have always liked the natural look with a tropical island feel.  Last year I bought a new wooden bedroom set with banana leaf carvings.  It looks great, but I knew I needed something else to complete the look I was going for.   My curtains just weren't doing it.  While searching through the selection of window treatments at Curtain & Bath Outlet I came across the Bamboo Ring Top Curtain.  I have owned bamboo window shades in the past, but have never seen bamboo curtains.  I was so excited when I set my eyes on them, and knew they would add the perfect touch to my rooms overall decor.
The Bamboo Ring Top Curtains are made of bamboo eco sustainable resources and come in a recyclable package.  The curtains come in two color options and various sizes.  I chose the Colonial color which looks like natural bamboo.  It's trimmed with a dark brown 100% cotton canvas material that really adds to the overall look of the curtains.  The curtains are sold in pairs with 1″ rings at the top that easily slide on to a curtain rod.  I love the way the curtains look, and have already had a few complements from visitors.  In fact, now that my mom has seen my curtains, she wants to order some  for her bedroom!
The curtains I have measure 40″ wide x 63″ long.  You can purchase them at Curtain & Bath Outlet for $39.99.