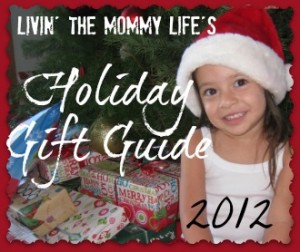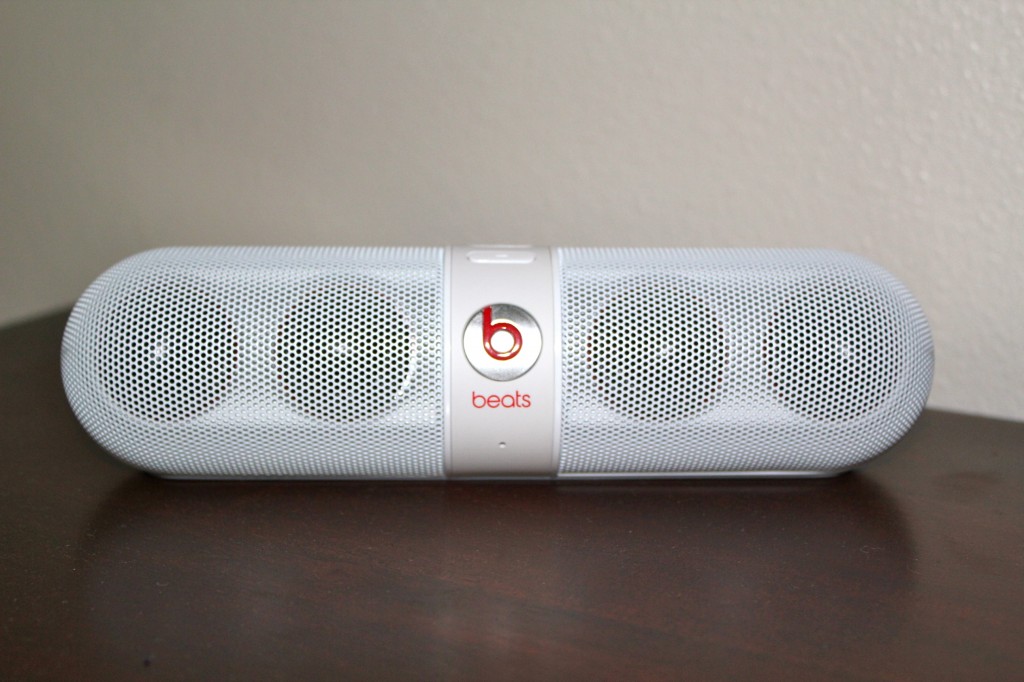 The Beats by Dr. Dre Pill is a small portable bluetooth speaker.  It's stylish design looks just like a pill capsule.  The speaker itself comes in it's own little pill shaped carrying case.  There's also a carabiner in case you'd like to attach it to your backpack.  I received the Pill in white, which is one of five color options.  Along with the Pill and carrying case, you'll also find a 1.5 m audio cable, USB 2.0 charge/data cable, and an AC power adapter in the box.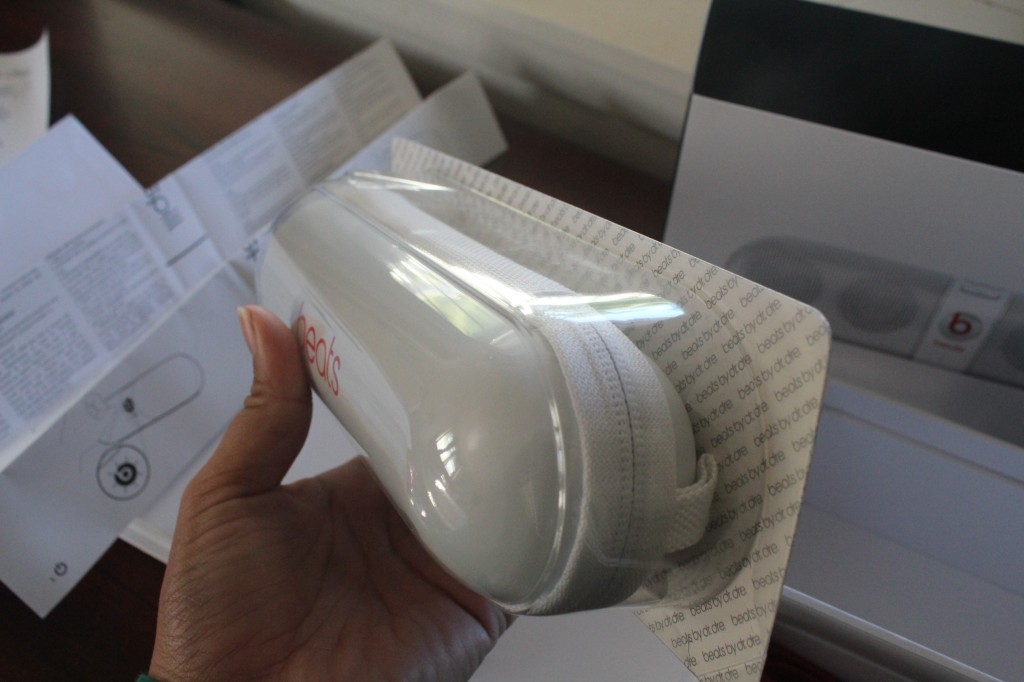 The Pill allows you to listen to music from your laptop, cell phone, or any other Bluetooth enabled device up to 30 feet away.  I've connected it to my iPad and have been listening to music from Pandora.  I was able to pair the devices within a few seconds.  The sound quality is awesome for a device of this size.  I was surprised with how loud it got, easily filling a room.  Music sounds crisp and clear.  The bluetooth capability along with the internal microphone  allows you to use the Pill for phone calls.  I wasn't able to test it out because I have an old cell phone with no such capabilities!  But, if you have a bluetooth enabled phone the Pill would be a great device to have for conference calls.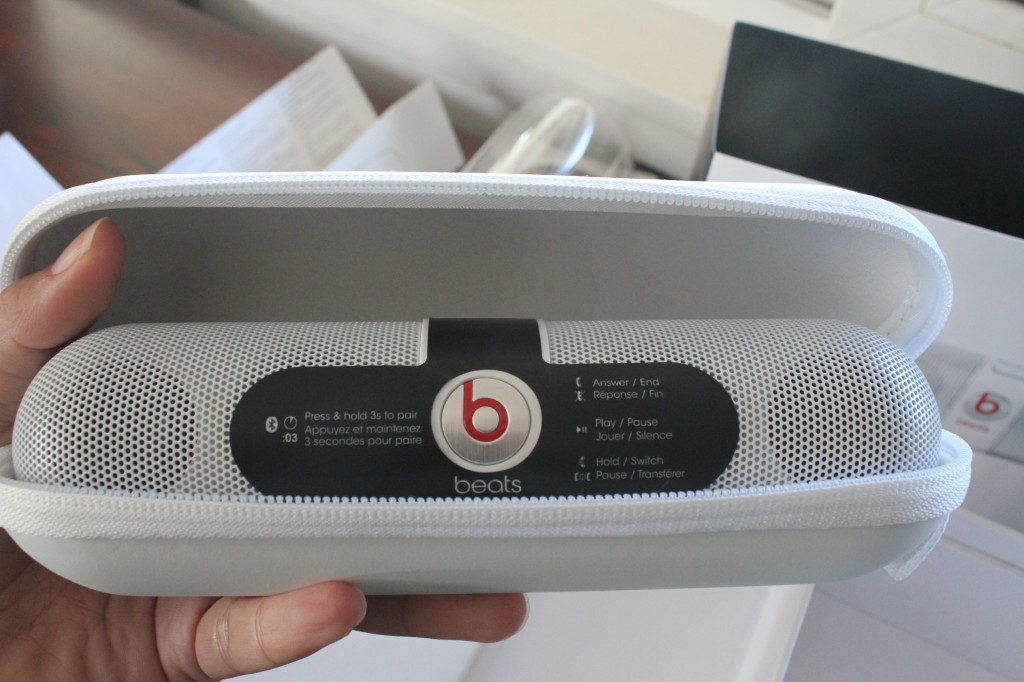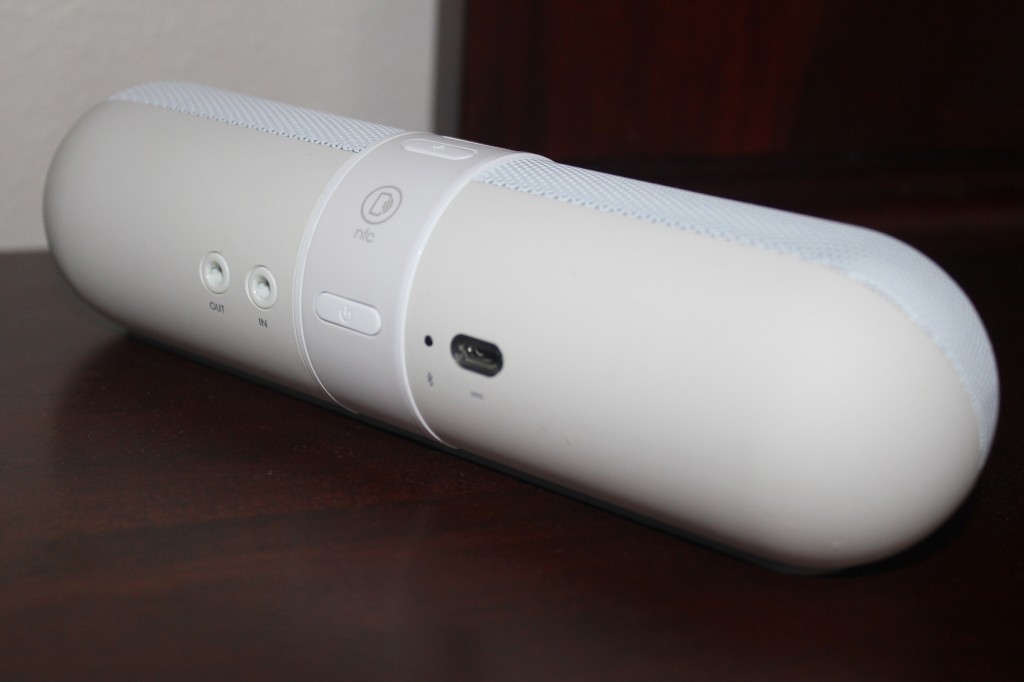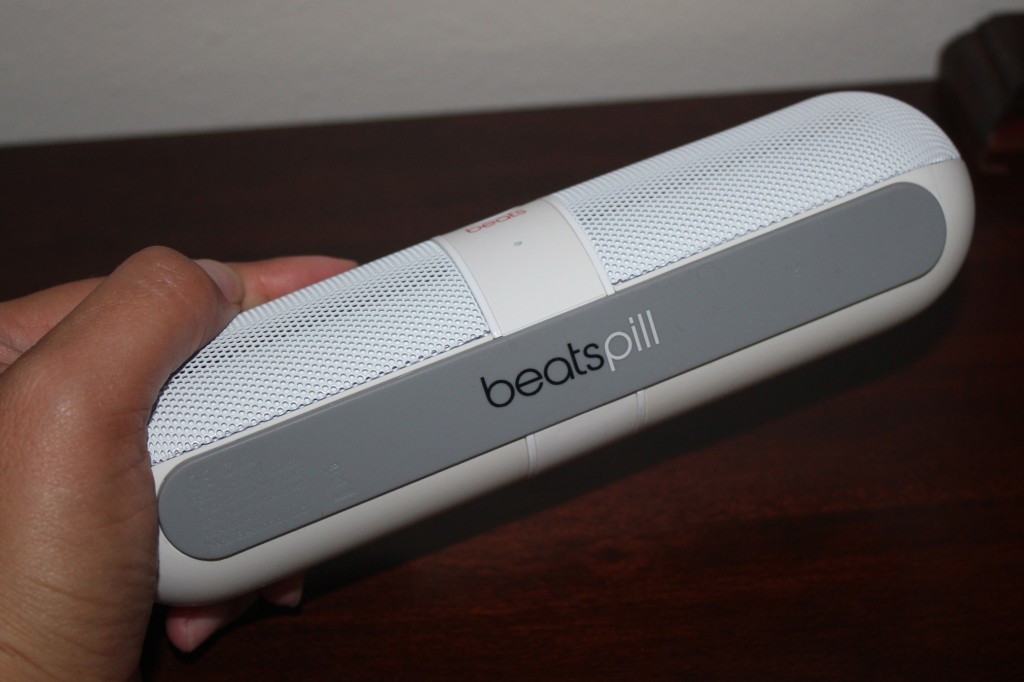 The Beats Pill has a sleek and simple design.  It has a rubber base which help to keep it in place on almost any surface.  It's built solidly and appears to be pretty durable.  There's an Aux input to connect devices which are not bluetooth enabled.  The rechargeable battery is said to last for around 7 hours on a full charge.  I love that it's wireless as you don't have to lug around any cords.
I must say this speaker is pretty amazing!  It retails for $199.95 which might seem a lot for such a small product, but I think it's worth it.  The portability, music quality, and design makes the Beats Pill a must have for any music lover out there!  It would make a great gift for the upcoming holidays.
Disclosure:  I received this product for review purposes.  All thoughts and opinions are my own.