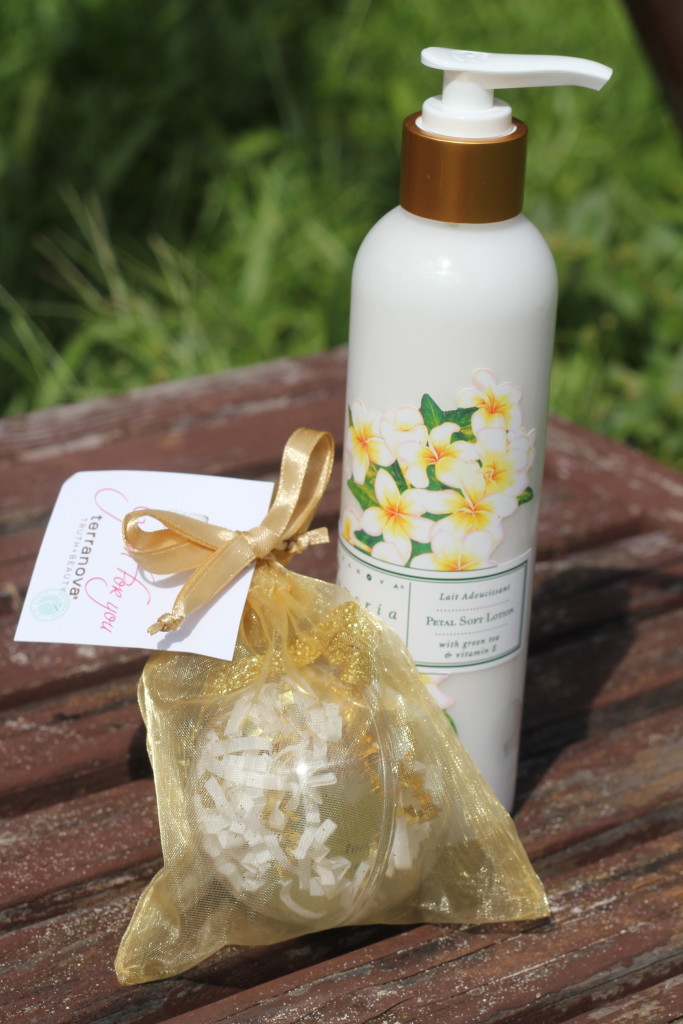 Terranova specializes in uniquely crafted bath and beauty supplies that are rich in proven natural ingredients.  According to their Mission Statement, they offer "Simple, true body care for a more beautiful, healthy you using premium plant ingredients, fresh evocative fragrances and authentic formulas that perform. Trust that you are getting the very best in every bottle."
The luxurious Plumeria Petal Soft Lotion really captures one of my favorite scents of the islands. This wonderfully scented hand and body lotion is infused with fragrant plumeria blossoms which grow in abundance here in Hawaii.  These beautiful flowers are often made into gorgeous leis.  The lotion smooths and softens your skin with anti-oxidants, vitamin E, green tea, hibiscus and peony.  It easily glides on to your skin and absorbs well leaving a nice silky smooth finish.  This lotion is Paraben and phthalate free and comes in an 8.25 ozz. bottle with pump.  It retails for $18.00.
Terranova's Holiday Traditions Keepsake Ornaments make a great gift for the upcoming Holidays. It features a festive decor piece and a lovely fragrance in one.  The Holiday keepsake ornaments feature some of Terra Nova's top selling perfume oils.  I recieved the China Lily.  China Lily is a delicate and dreamy blend of fresh breezes and hyacinth melded with sweet muguet and jasmine. Each keepsake ornament comes with a full size .375 fl oz Terranova Traditions Collection Perfume Oil.  The reusable keepsake ornament is made of plastic.  It is adorned with a gold ribbon to easily display on Christmas trees, wreaths or garlands.  They also make a wonderful stocking stuffer! These Keepsake Ornaments have an estimated retail price of $17.50.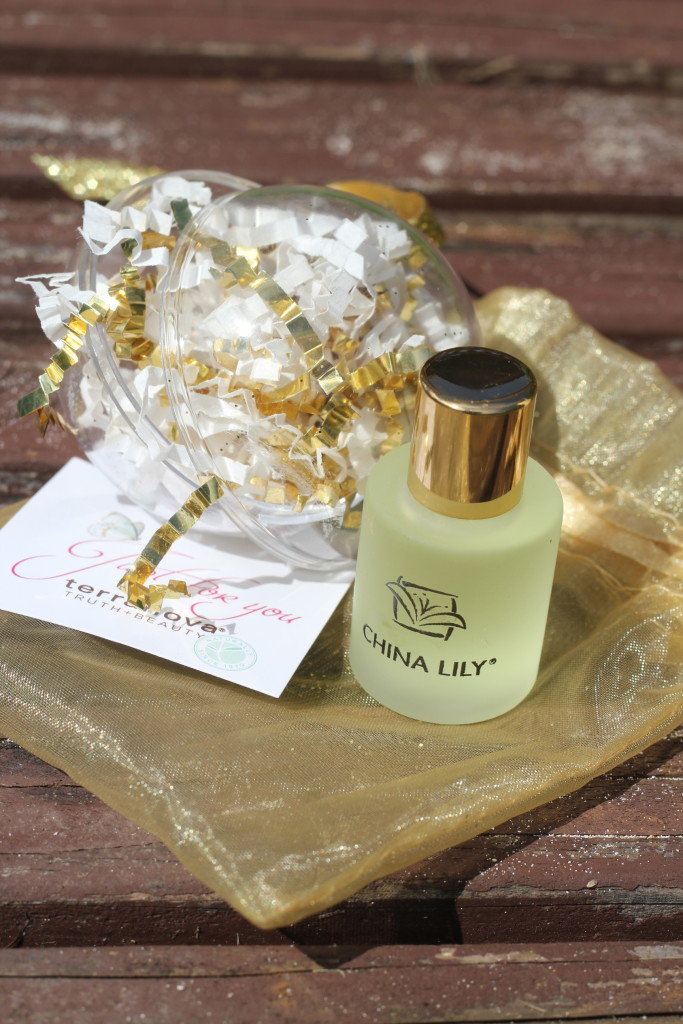 Give the gift of fragrance this Holiday Season with these and other great products from Terranova. Visit their site where you'll find a nice selection of products from lotions and perfumes to body oils and body washes.  I highly recommend the Island Escapes Collection where you'll find fresh fragrances that capture the true aroma of the lush island flower they represent.  Can't make it to Hawaii?  You can imagine you're here with the scents in this beautiful collection!