Beef Jerky is a family favorite. It's one of our go-to snacks that helps get us through the day. Beef Jerky is the ultimate high protein snack. Unfortunately, not all beef jerky is made equal. It's important to find those that are free of additives, artificial ingredients, and preservatives.

People's Choice Beef Jerky, is the perfect jerky, in my opinion, and I'm so glad I got the chance to try it. They include high quality ingredients in mouth-watering gourmet flavors. Their most popular product lines include the Old Fashioned, Carne Seca, and Tasting Kitchen which feature new and interesting flavors made with 100% USA-sourced beef. People's Choice Beef Jerky is the perfect high quality, protein rich, low-fat, low-carb, low-sugar snack the whole family will enjoy.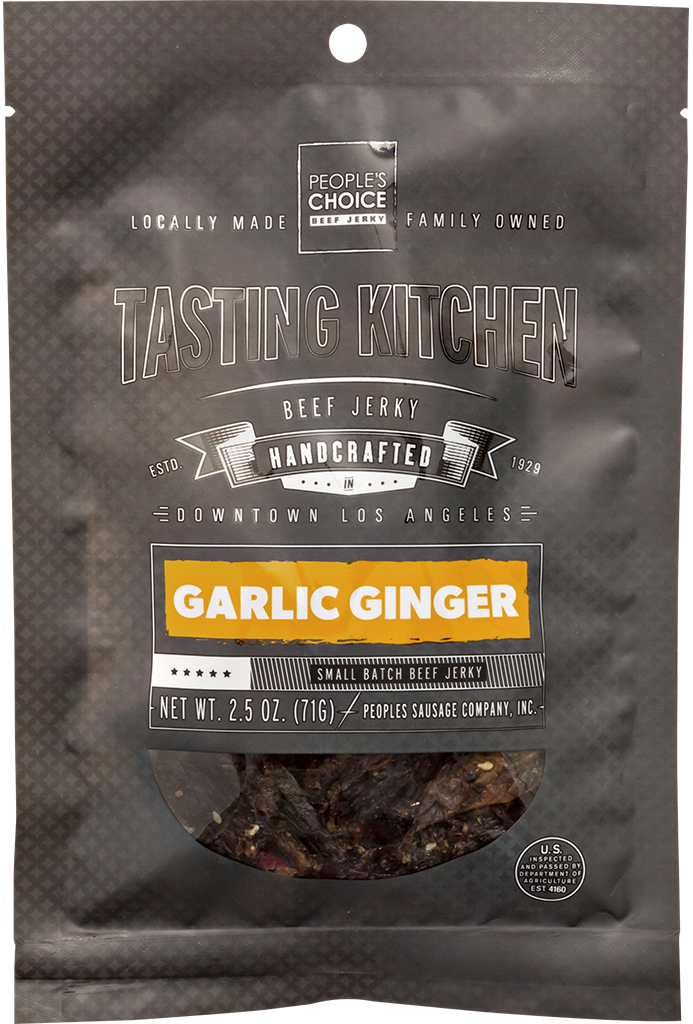 People's Choice Beef Jerky is handcrafted in Downtown Los Angeles.
"We take great pride in our process. It is testament to our tradition. We have purposely retained the handmade element in each step of our process. It is our way of preserving tradition, remembering our history, and ensuring the highest quality product. Simply put, things are done better by hand."
After sampling a few flavors, my favorite so far is the Tasting Kitchen Garlic Ginger. Loved the great flavors and slight sweetness added to it. I could have easily gobbled up the whole bag in one sitting, but I forced myself to put it away so I could share some with my hubby. I knew he'd enjoy it just as much as I did. Of course, he did. He finished up the rest of the bag before I could get a last piece. I'll have to go out and buy more for sure!
If you'd like to try People's Choice Jerky, you can easily order online. They offer a few sample boxes – Simple & Savory, Sweet Tooth, Some Like It Hot, Health Nut or One-Of-Everything. You can also buy them individually for just $6.00 a bag with Free Shipping on orders over $85.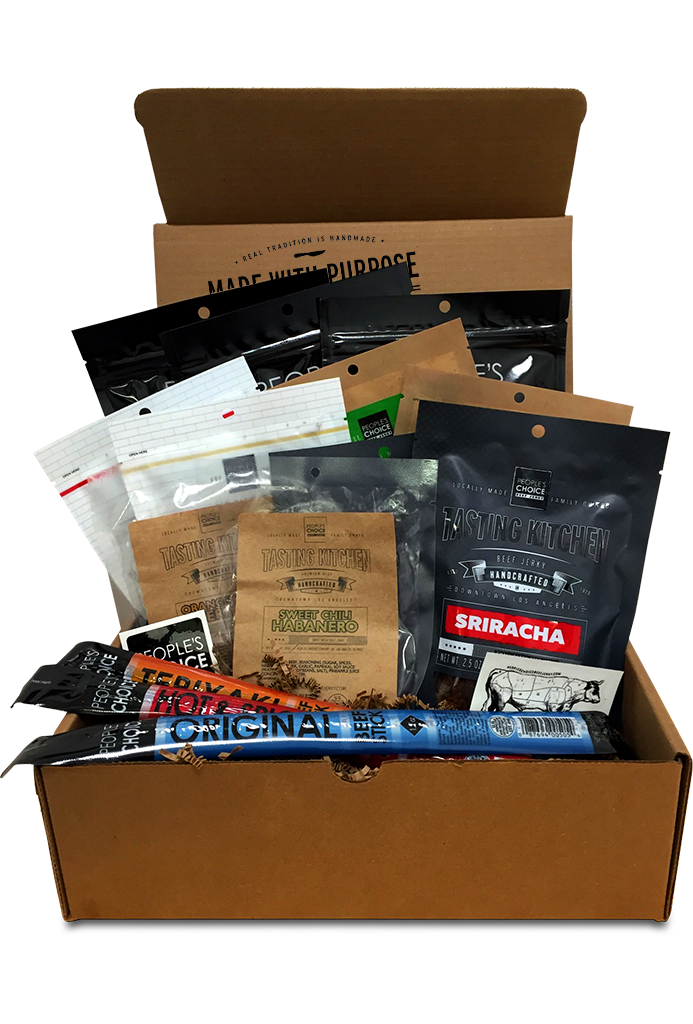 If you like Beef Jerky, you must give People's Choice Beef Jerky a try. You'll love it!