If you haven't heard of Box Tops for Education, I'd love to fill you in on what it's all about.  Specially marked products will include a box top on the packaging. Be sure to save them as box tops are CASH for your school.  Each box top is worth $0.10.  Imagine if everyone saved their box tops, how much money would accumulate?  Check out the Box Tops For Education website to learn more about the Box Tops Program and how you can help your school reach its goal for the 2012-2013 school year
Participating products at Walmart are currently loaded with 4 box tops! Look for the Box Tops display at your local Walmart to earn 4 Box Tops on more than 100 of your family's favorite items including Cheerios, Hamburger Helper, Nature Valley and Totinos.  If you aren't already a Fan of Walmart on FACEBOOK, head on over and "like" their page.  By liking them you can earn more Box Tops from General Mills.
Want to earn even more box tops?  Visit EarnMoreForMySchool.com to find out how you can earn even more for your school with eBox Tops.
I received a $25 Gift Card so I could go shopping for participating products at Walmart.  I was surprised with the amount of products I found the box top labels on!  We were able to purchase some cereal for the kids, and I loved that the purchase would be helping my daughters school!  I explained the box tops to my daughter and she is very excited to be able to help out her school!  I think it's such a great program and a great way to get your kids involved in helping others.  My daughter now checks all packages for box top labels!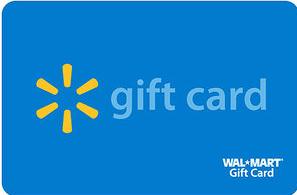 Disclosure:  The Walmart gift card, information, and additional gift pack have been provided by General Mills and Walmart through MyBlogSpark.
and now for the GIVEAWAY…
1 Entry (mandatory)- Do you save Box Tops?  Leave a comment below telling me which products you buy that have Box Tops on them.  Also, leave your e-mail address, so I can contact you if you win!
1 Entry – Follow me on FACEBOOK, TWITTER, PINTEREST (links are at the top right of my blog), leave separate comments for each entry along with your user name so I can verify that you are a follower.
1 Entry- Enter Another Giveaway, leave a comment with which giveaway you entered
Winner will be chosen at random using random.org on 8/30/2012