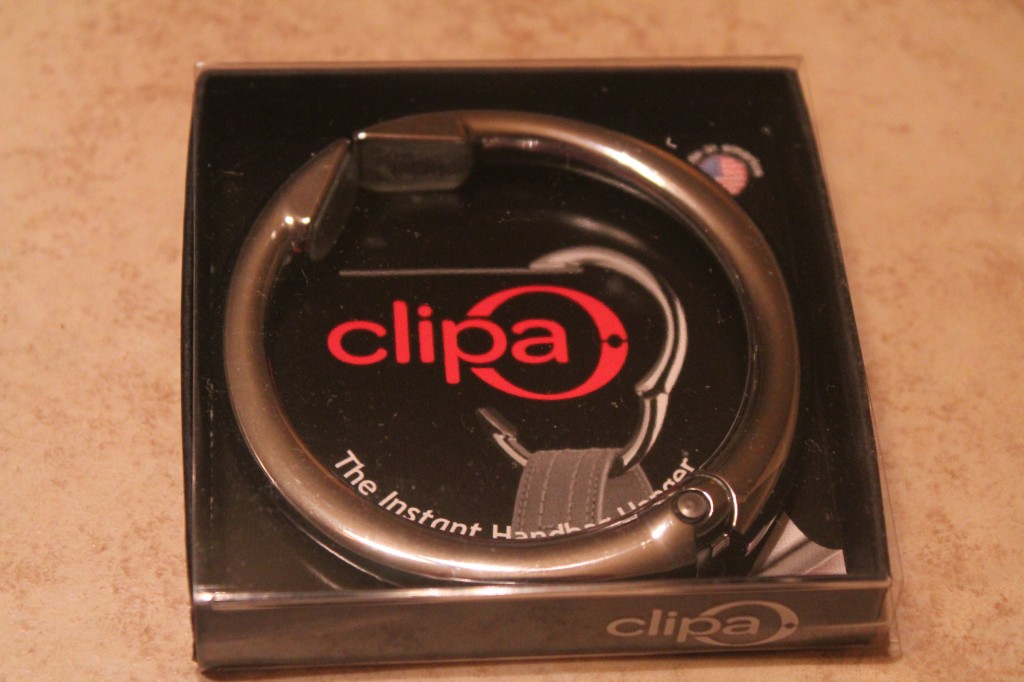 Clipa is a great accessory for anyone who owns a purse.  It keeps your purse off the dirty floors.  I'm a germaphobe and I know that the floors in public restrooms and restaurants are very dirty and full of germs and bacteria!  I don't want any of that getting on my purse, do you?
Clipa is the "Instant Handbag Hanger".  It's simple, yet very useful.  The Clipa is strong.  It's made out of high strength alloy and can hold up to 45 pounds, although I'm assuming your purse isn't nearly as heavy!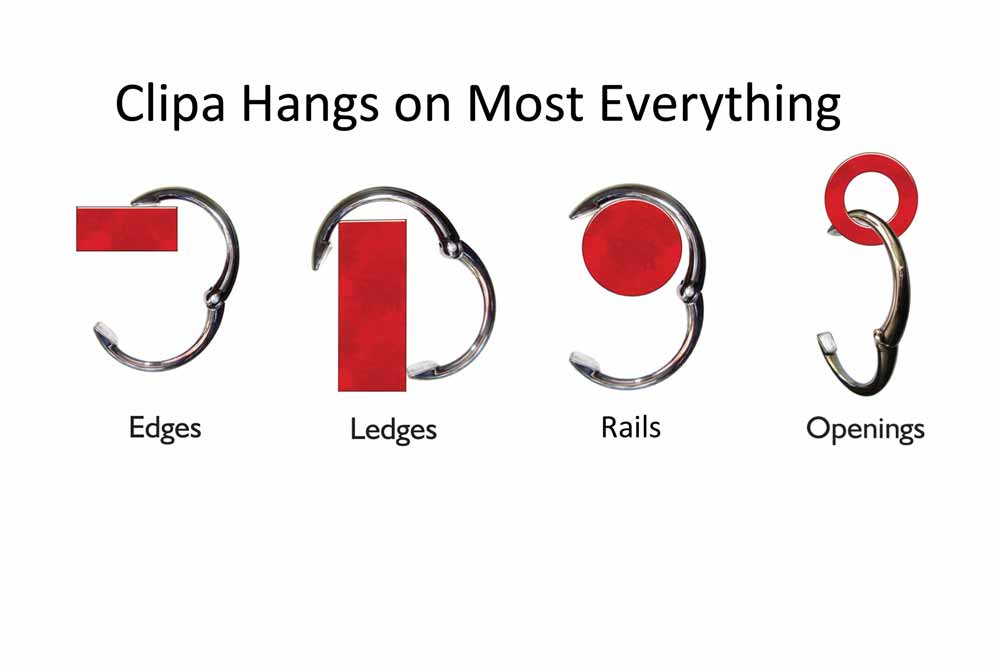 Clipa is designed very simply, yet it's still stylish!  It's a circular shape that doubles as a bracelet.  When you're ready to use it just slide it off your wrist or purse and use it to hang your purse from a table, chair, car headrest, or wherever else you may need it.  Clipa hangs almost everywhere!  I have my Clipa hanging from my purse.  I plan to leave it there so that it will be easily accessible when I need it.  I have the Clipa in Polished Silver.  I love that It blends right in with my purse.  I've been to restaurants where the only spot for my purse was on the floor below me, on the table, or on my lap.  With the Clipa, I'm able to hang my purse off the edge of the table or off the back of my chair.  I like that it keeps my purse out of the way, and off the floor.   It also features non-slip pads on both arms so as to prevent it from slipping and sliding off of surfaces.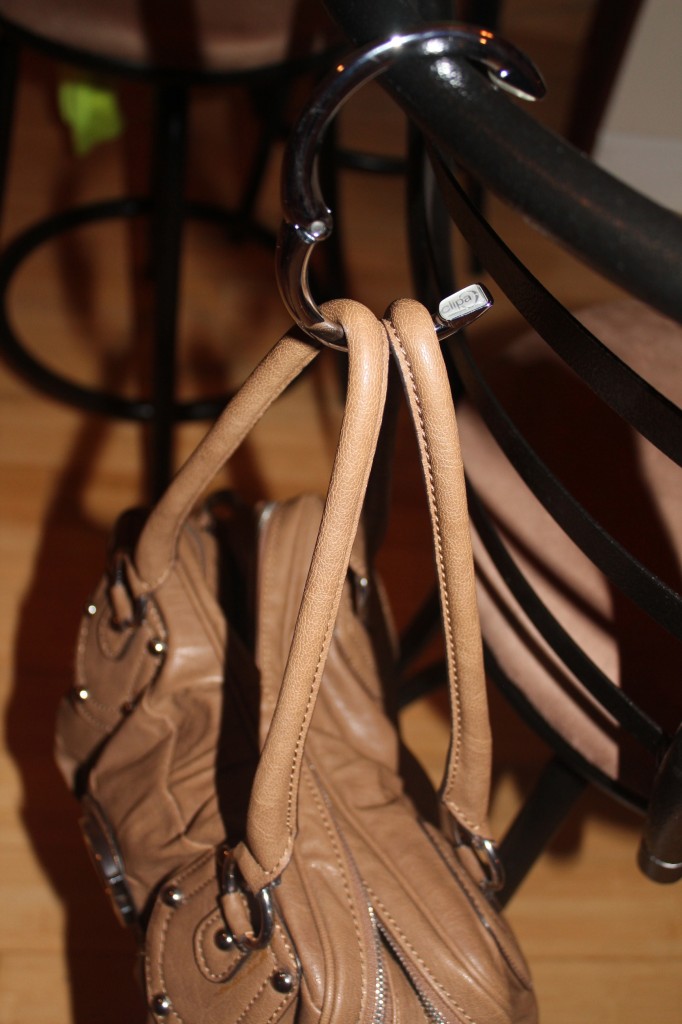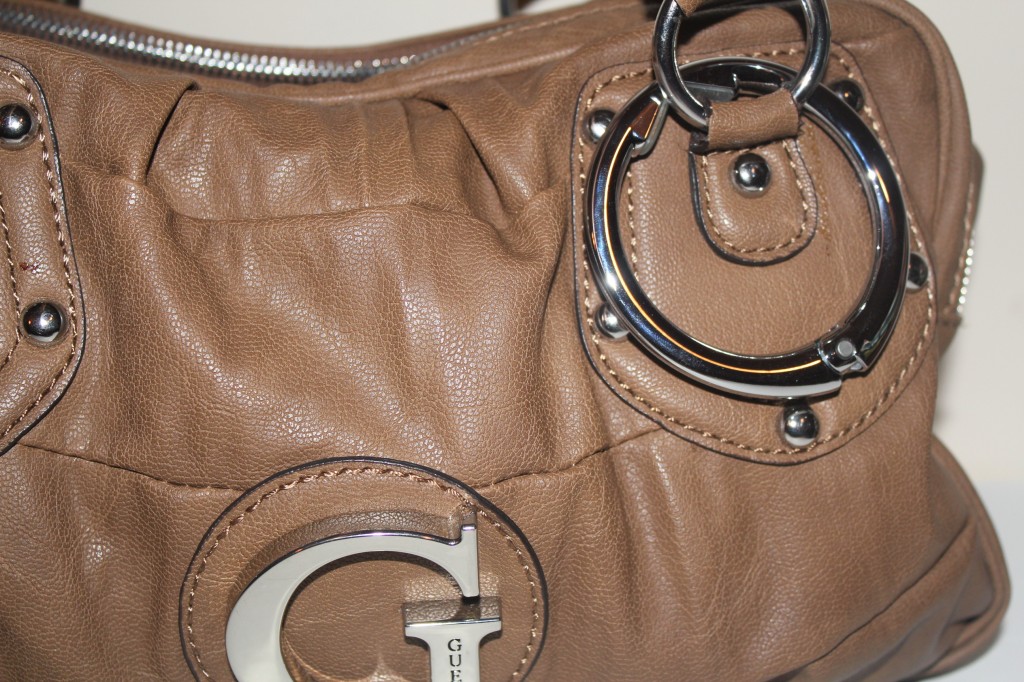 I think the Clipa is a great product to have.  They are $19.99 with the fancier Crystal Clipas selling for $39.99.  I'm sure I'll get a lot of use out of my Clipa!  Go HERE If you want to order one for yourself.  They'll make a great gift for that person who has everything, and I know Christmas is months away but these would also make the perfect stocking stuffer!
and now for the GIVEAWAY…
How would you like to WIN a Clipa of your very own? One person will WIN a Polished Silver Clipa just like mine. Enter using the Rafflecopter below.
Disclosure: I received a Clipa for review purposes. All thoughts and opinions are my own. Livin' The MOMMY Life is not responsible for shipment of the prize.
a Rafflecopter giveaway