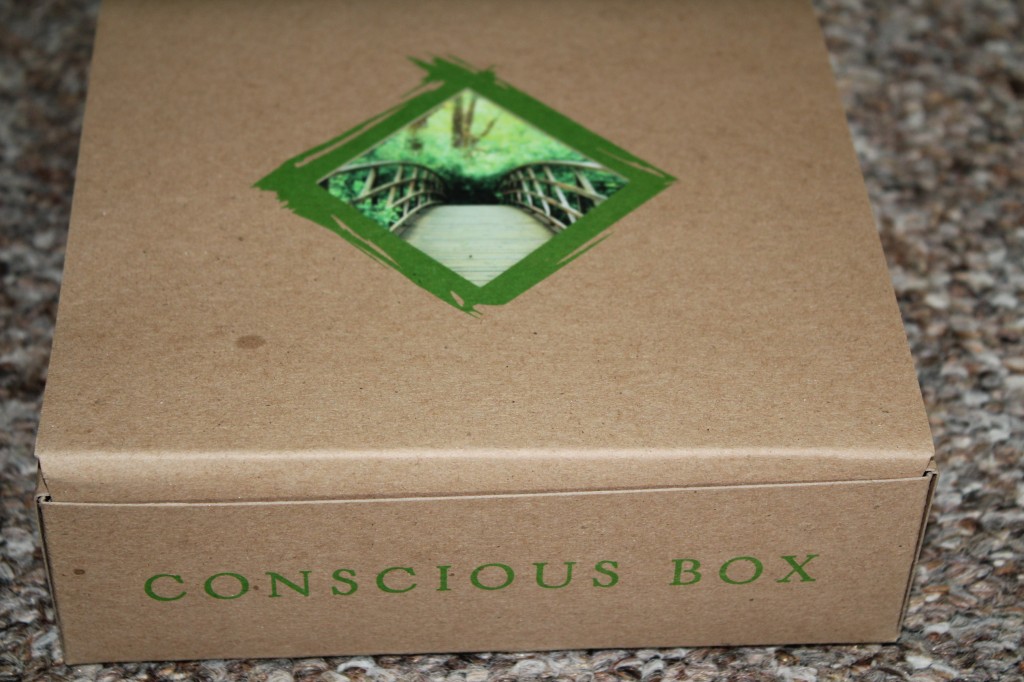 The Conscious Box is a monthly subscription box.  What intrigued me most about this box is that it's filled with items that are pure and sustainable.  These items are hand picked from businesses who care for the planet!  What's even better is that there are a great variety of items in each box.  Most subscription boxes focus on one type of product, whether it be beauty, foods, or children's items.  This is not the case for the Conscious Box.  Not only did I find some great food products in my box, I also got some beauty products and more!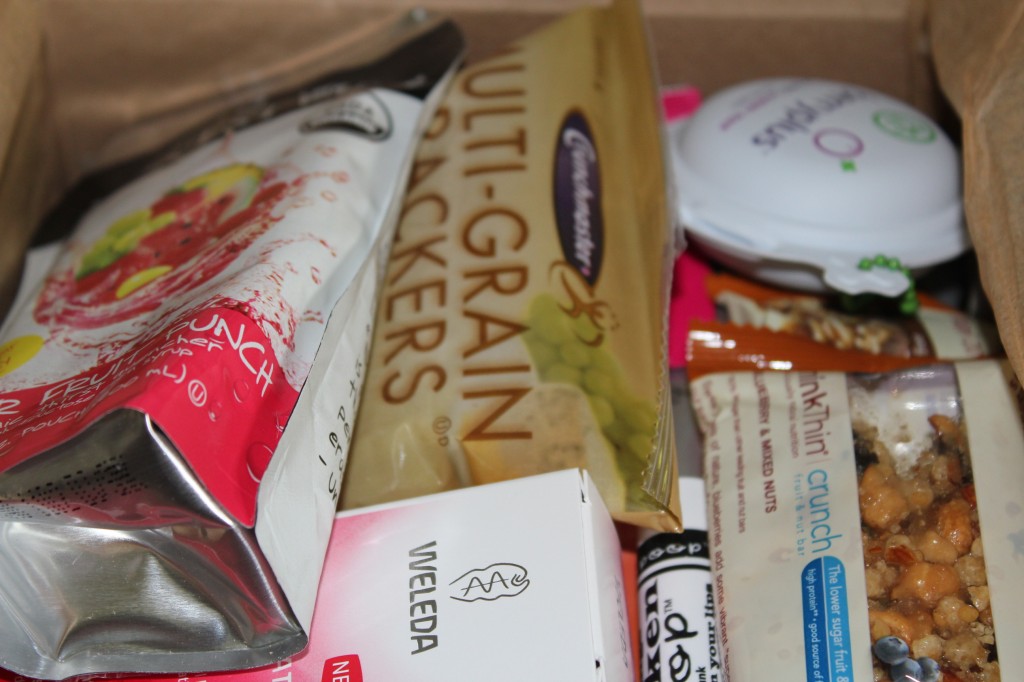 Subscription boxes are a great way to find out about new products.  Nearly everything I received in my Conscious Box were items that I had not heard of.  I have seen the Honest Kids drink, but never tried it.  Other than that, the products were all new to me.  I was most excited about the "Crispy Green Crispy Mangoes".  I love mangoes and just can't get enough!  They make a great snack.  I'm also anxious to try the "berry plus laundry soap".  A tiny vial, less than half a teaspoon, is said to wash a full load of laundry!  Ever heard of, "Chicken Poop Lip Junk"?  My first thought when I seen it was, "Ewww, really?"  But after reading the ingredient list, I need not be worried.  It contains avocado oil, beeswax, jojoba oil, lavender essential oil, sweet orange essential oil, & Vitamin E.  No chicken poop!  And I love the smell of it!
As I sit here and type this I have already eaten the "thinkThin Crunch Bar" and now I'm munching on the "Crunchmaster Multi-Grain Crackers".  Maybe next time I should eat some lunch BEFORE sitting with these tasty snacks in front of me!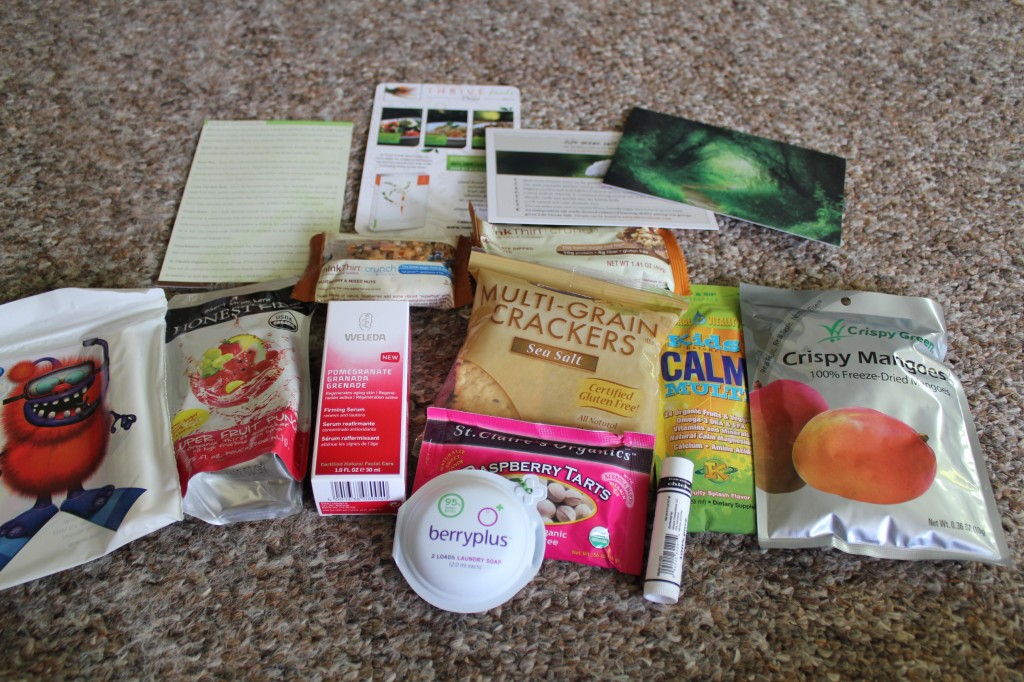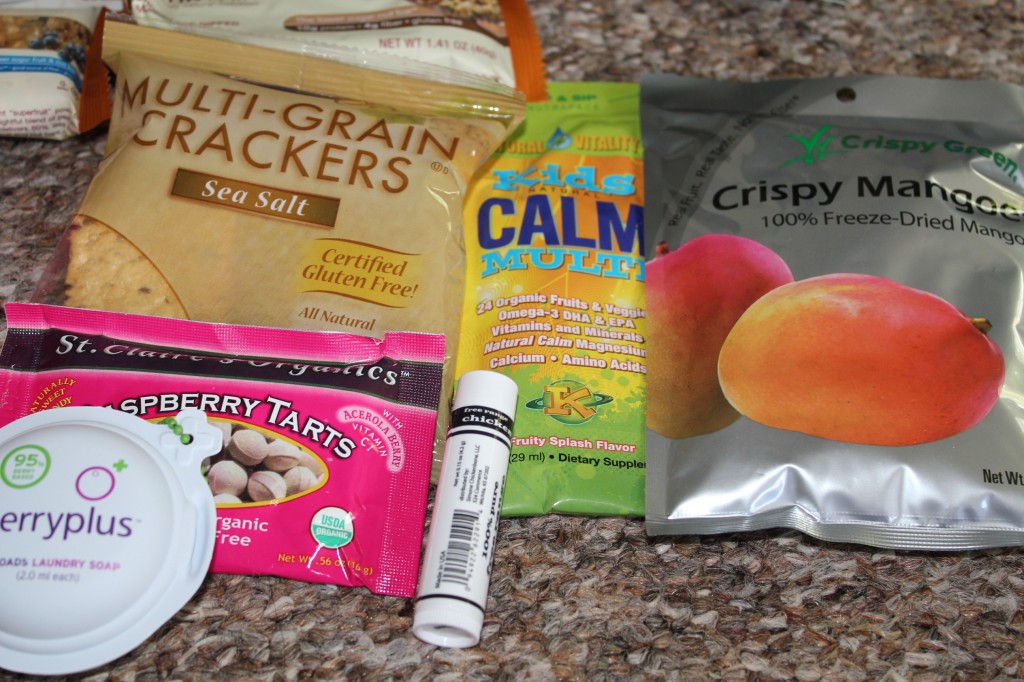 Do you like finding new natural products?  Try Conscious Box for a month, and see what you think!  I think you'll enjoy the surprise, the products, and just receiving this cool box in the mail!  You can get a month subscription for just $19.95, and that includes shipping!