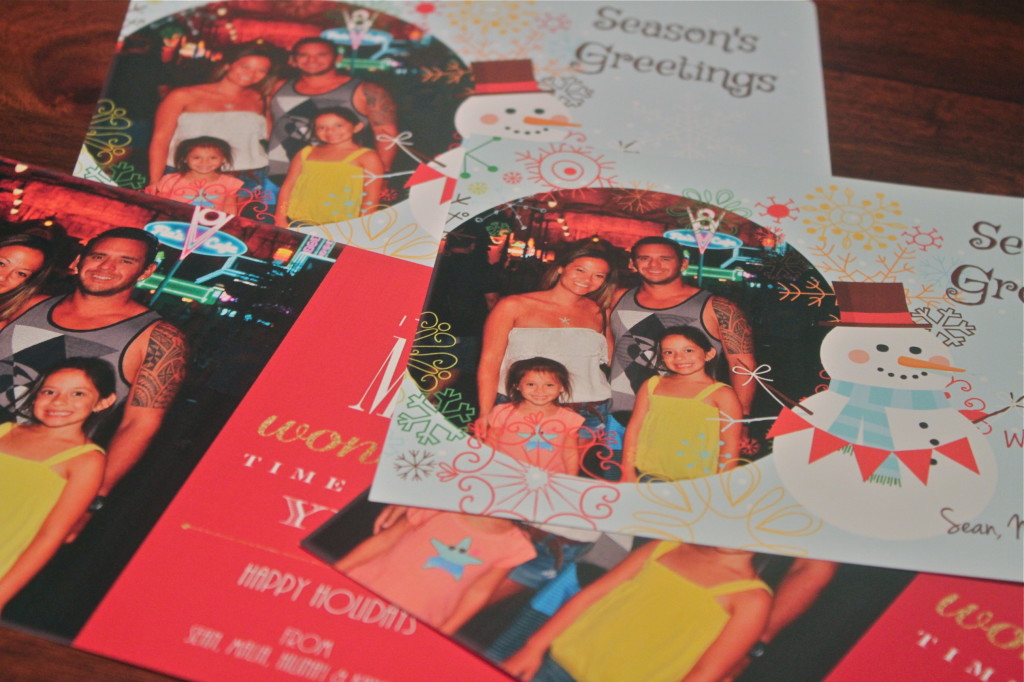 Disclosure: As part of being an HP Smart Mom I received paper & ink to create a project using the HP Photo Creations Software.  All thoughts and opinions are my own.
As part of being a HP Smart Mom, I recently got the opportunity to create some Holiday Cards using the free HP Photo Creations software.  The entire process was so easy!  I loved being able to create and print cards at home rather than ordering them online and having to wait for my order to arrive.  Earlier in the year I received the HP Envy 5530 printer which worked wonderfully to print out my cards.
HP provided me with four types of 5×7 paper to create my cards with.  I received matte paper with square corners, matte paper with rounded corners, glossy paper with square corners, and glossy paper with rounded corners.  Although I prefer the glossy look, both printed out great and in the end I believe it all comes down to personal preference and the style and look you like better.

If you'd like to try out the HP Photo Creations software to create cards or other projects, visit hp.com/go/create.  Once there, download the free software.  Choose the type of project you'd like to do (for my cards I chose "Season's Greetings Cards"), and start creating!  You can choose from the pre made designs, or design your own.  Once you select your design you can add photos and text to personalize your card.  The process is very simple and fun!  Once you're happy with your design you can easily print it on your printer.