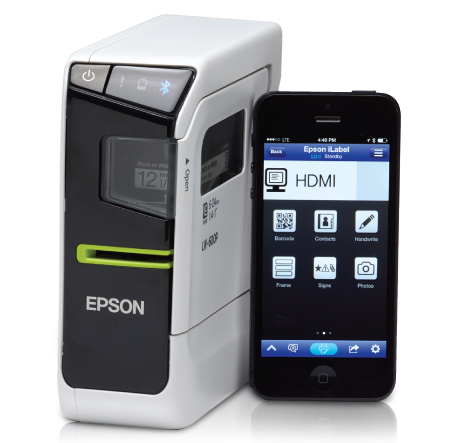 Disclosure:  I received this item for review purposes.  All thoughts and opinions are my own.
The Epson LabelWorks™ LW-600P Portable Label Printer is the first label maker I've tried.  As you can imagine, I was over joyed to start labeling!  When it comes to creating labels, the possibilities are endless!  I figured it would be a great way to get my home more organized as well.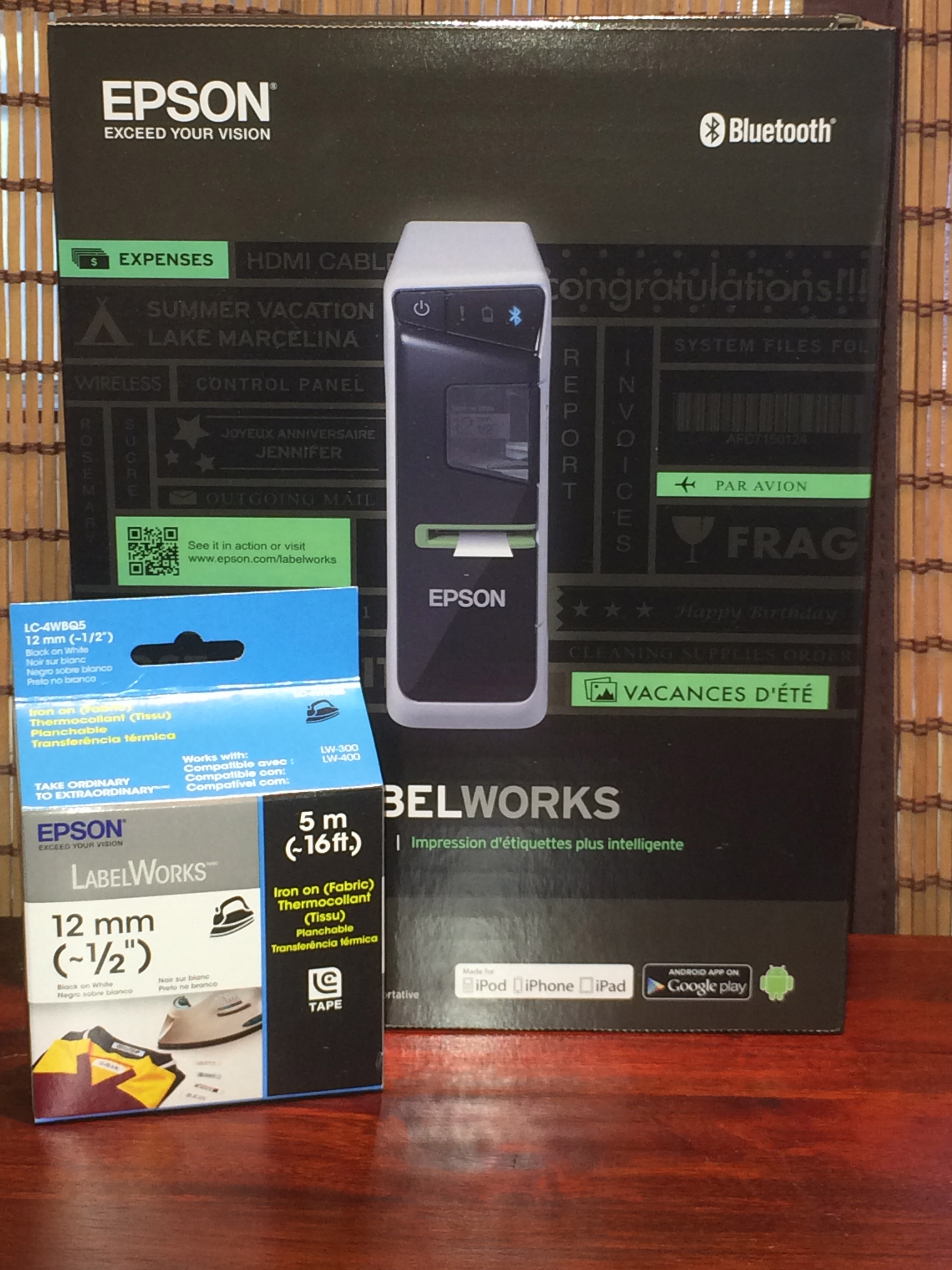 The LW-600P is the first app-enabled label printer on the market, offering unmatched capabilities in the world of label creation. The Epson LW-600P and iLabel app takes full advantage of the capabilities of smart phones and tablets to offer features never before available with traditional label maker, such as:
"True-view" label preview capability using the camera function to ensure labels perfectly match what's on the screen
Wirelessly create, edit and print labels
Handwriting mode for custom drawing or annotation of labels using the touch screen interface
Speech-to-text voice transcription and printing
In-app storage of created label for future use
Import of custom graphics such as symbols, logos and photographs to copy & paste onto labels for a more professional look or to add a personalized touch
Creation of QR code labels for content sharing or barcode labels for inventory management which can be scanned by third-party QR/barcode apps
What's In The Box? 
In the box you will find the Portable Label Printer, 12mm Sample Tape, USB Cable, and an AC Adaptor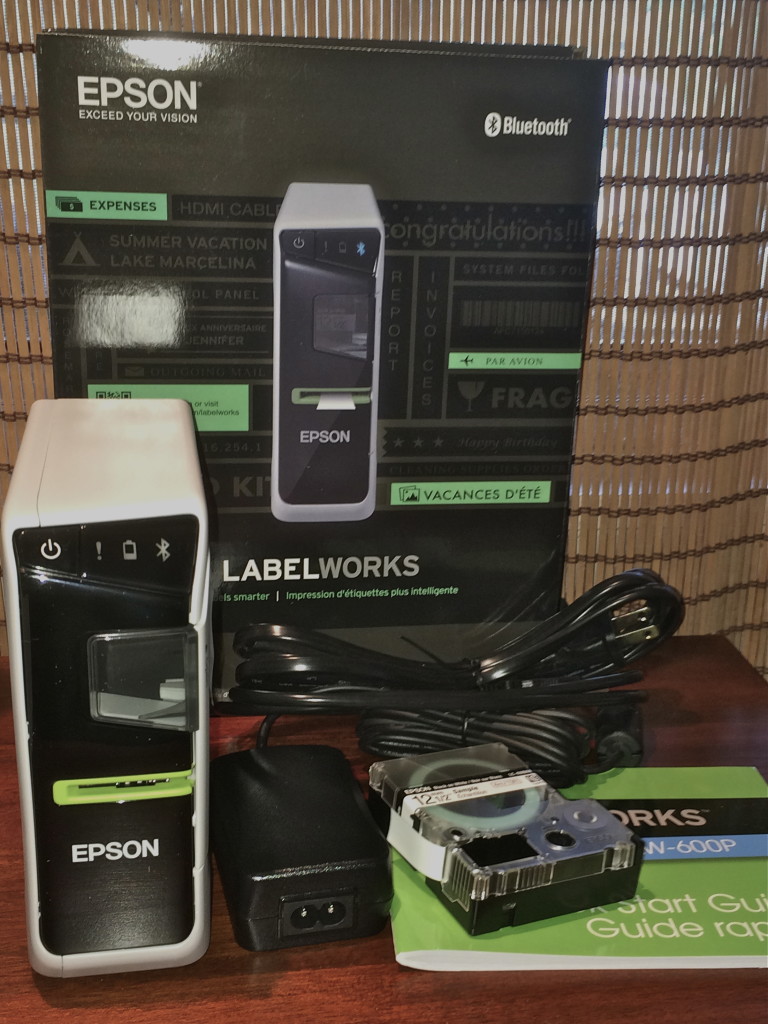 Getting Started
I found the LW-600P to be very easy to set-up and use.  First, you either put in batteries, or plug it into an outlet using the included AC Adaptor.  Next, you easily insert the tape cartridge.  Once that's done, you're almost ready to go.  The awesome thing about this label printer is that it works with your Smart Phone!  The next step is to install the Epson iLabel app to your mobile device.  Once the app is installed, you are able to connect your mobile device to the printer using Bluetooth.
Once I got the app installed and paired my phone to the printer, I quickly created a few labels using the iron-on tape (available for purchase separately) for my daughters hula costumes.  Now I don't need to worry about her costumes getting mixed up with those of the other girls.  The iron-on labels were quick and easy to apply.  They are machine washable.
The Epson LabelWorks™ LW-600P Portable Label Printer is an awesome device.  Everything from setting up the printer, to using the app and creating labels was very easy.  I had no problems at all.  I am sure I'll be getting lots of use out of it.  I like that's it's small, compact and doesn't take up much space.  There's also a wide variety of fonts to choose from which makes creating labels even more fun!  My favorite feature would have to be the bluetooth connectivity.  I find it very convenient to be able to use this printer with my iPhone.
The Epson LabelWorks™ LW-600P Portable Label Printer (MSRP $99.99) can be purchased at Epson.com