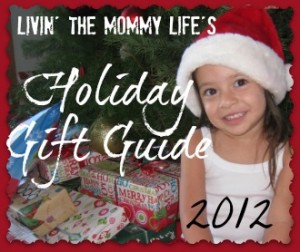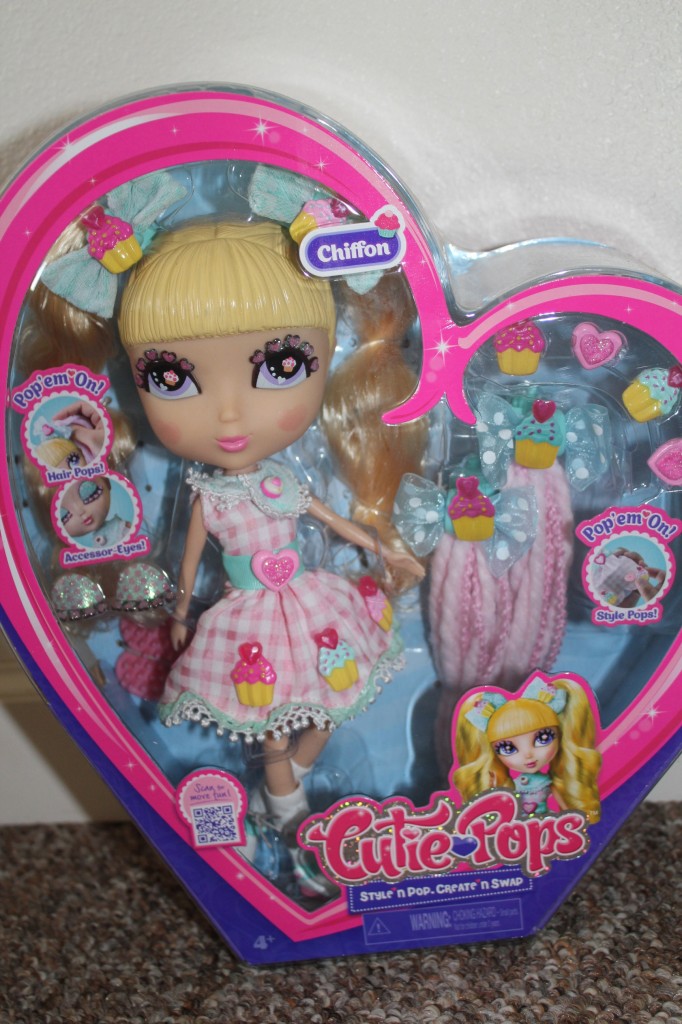 I'm pretty sure Cutie Pops Dolls are going to be one of the "Hot Toys" this holiday season.
There are three different Cutie Pops Dolls available, I received Chiffon.  I must say, these dolls are absolutely adorable!  They are so stylish and trendy.  Chiffon's outfit features cupcake style pops that can be mixed and matched, just pop them on and off until you get the look you want.  Each of the dolls comes with their own set of pops, all of which can be interchanged.  I also like that the hair can be popped on and off.  There is just so much fun to be had with these Cutie Pop Dolls!  Included in the package were the Cutie Pops Chiffon Doll, outfit, 1 hair brush, 2 sets of eyes, 1 set of shoes, 2 sets of hair, 4 hair bows, and 10 style pops.  You can also purchase more hair styles and fashion accessories to customize your doll even more.  The style options are endless!  All pops and accessories can also be interchanged among the three different Cutie Pops Dolls, which gives you more of a reason to buy all of them!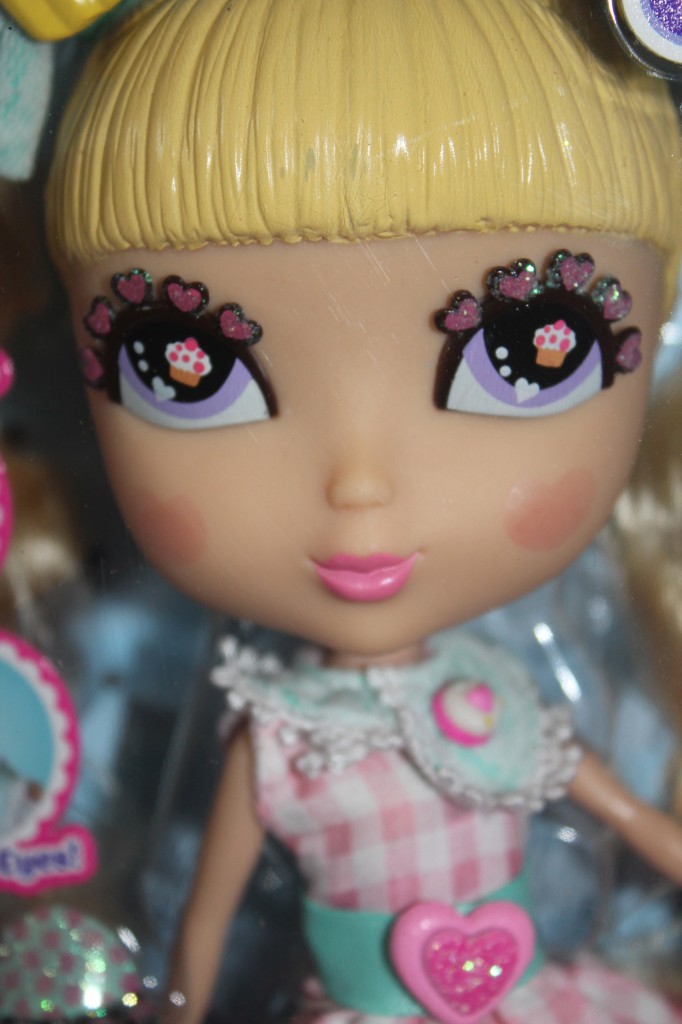 Cutie Pop Dolls are the perfect gift for any Fashionista in your life.  They are sure to have loads of fun with their very own Cutie Pop Doll, and whether you'll admit it or not, I'm sure you'll have fun playing with these dolls too!  They retail for $19.99 and can be found at such retailers as Target, Walmart, and Amazon just to name a few.
Disclosure: I received this product for the purpose of this review. All thoughts and opinions are my own.