I'm not sure if you've noticed, but Mason Jars can be used for so many things. From vases, to storage, and even drinking cups! The possibilities are endless.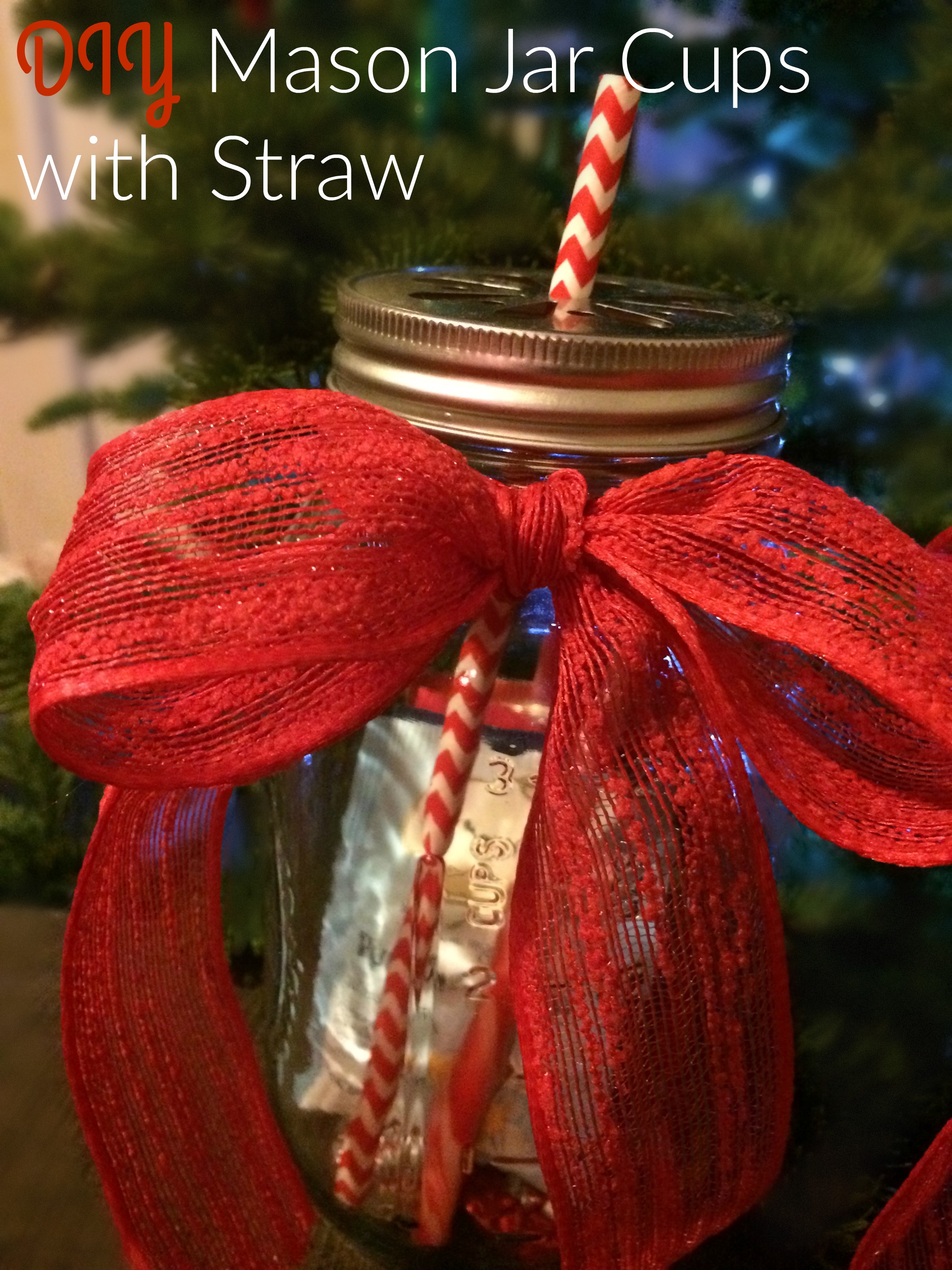 I love that there are so many uses for these jars, and the more I think about it, the more ideas I come up with. I ordered a bunch of Mason Jars from Oriental Trading, in hopes of using them for Christmas gifts and decor for our annual Christmas Eve party. So far, I've made a few cups for my daughters teachers, and plan to make more within the next day or two. I'm also thinking up a few ideas for Christmas decor.
The Mason Jar cups are so simple to make, and they make a fantastic gift. There's really not much to do to get these cups made and ready for your favorite beverage. All you need is a Mason Jar (whichever size you prefer), straws, and Daisy Mason Jar Lids. These lids are what turns the Mason Jar into the cutest cup ever. With it's daisy design at the top, the lid has a circular opening right in the center which is the perfect size for a straw. Any regular sized straw will work, but I love the Red Chevron Paper Straws I found on Oriental Trading. They add a great touch of color and style, especially nice when giving the cup as a gift.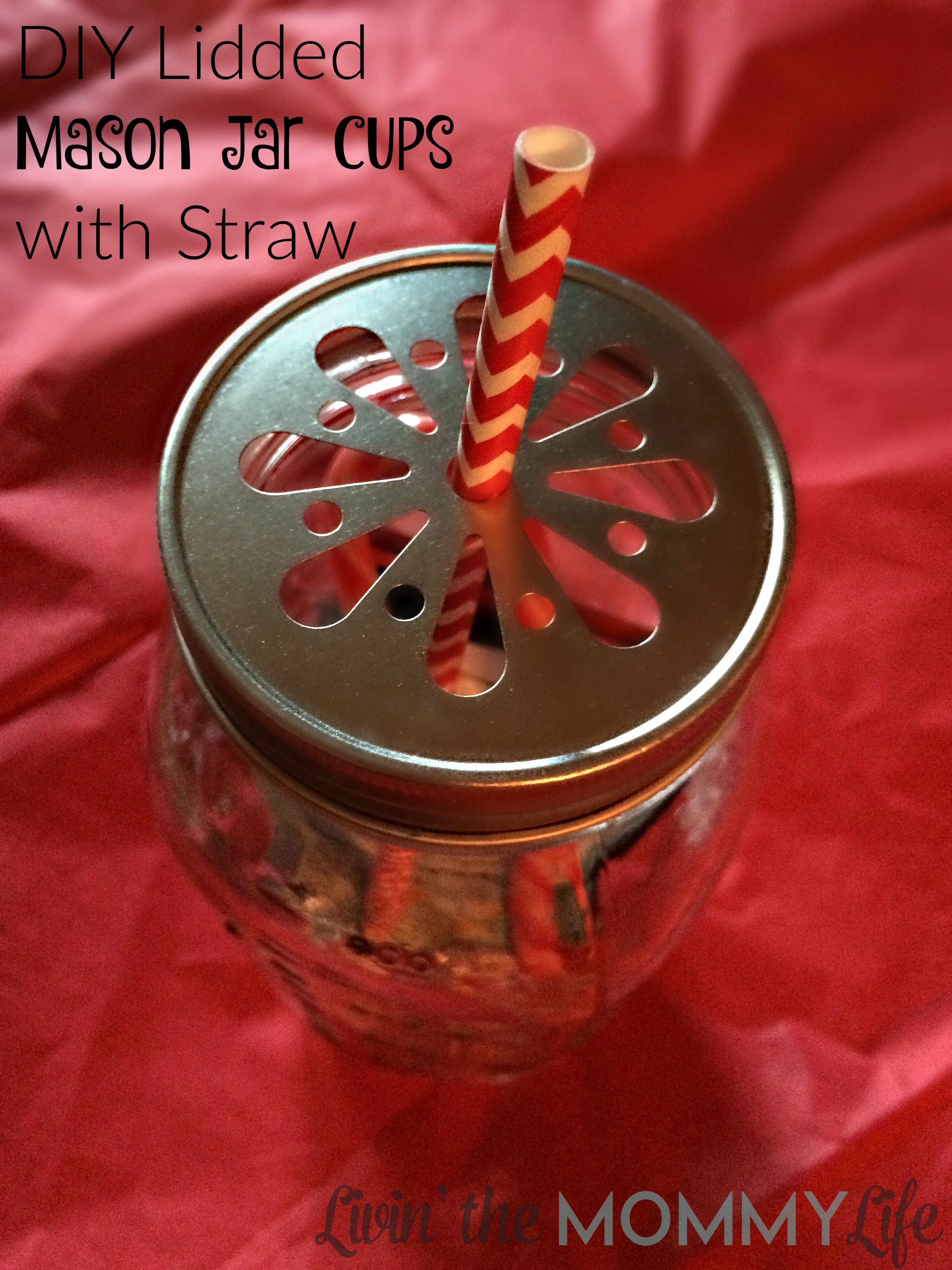 I added several packets of tea to the jar along with some dark chocolates and a candy cane. I finished it off with a big red bow. The final product was a fun and festive gift, that was easy to make and inexpensive. If you're looking for inexpensive gifting options for family and friends, these Mason Jar Cups are perfect. They look great and are very useful. They're perfect for any beverage, from teas to smoothies and lemonade!
Mason Jars, lids and straws can all be found at Oriental Trading. They have a large selection of other great items as well.