Valentine's Day is right around the corner. Why not start celebrating with this fun and easy Valentine's Day Craft idea for kids. My girls love to keep busy with a variety of crafts. Now that Valentine's Day is nearly here, we'll be making these cute and simple heart necklaces.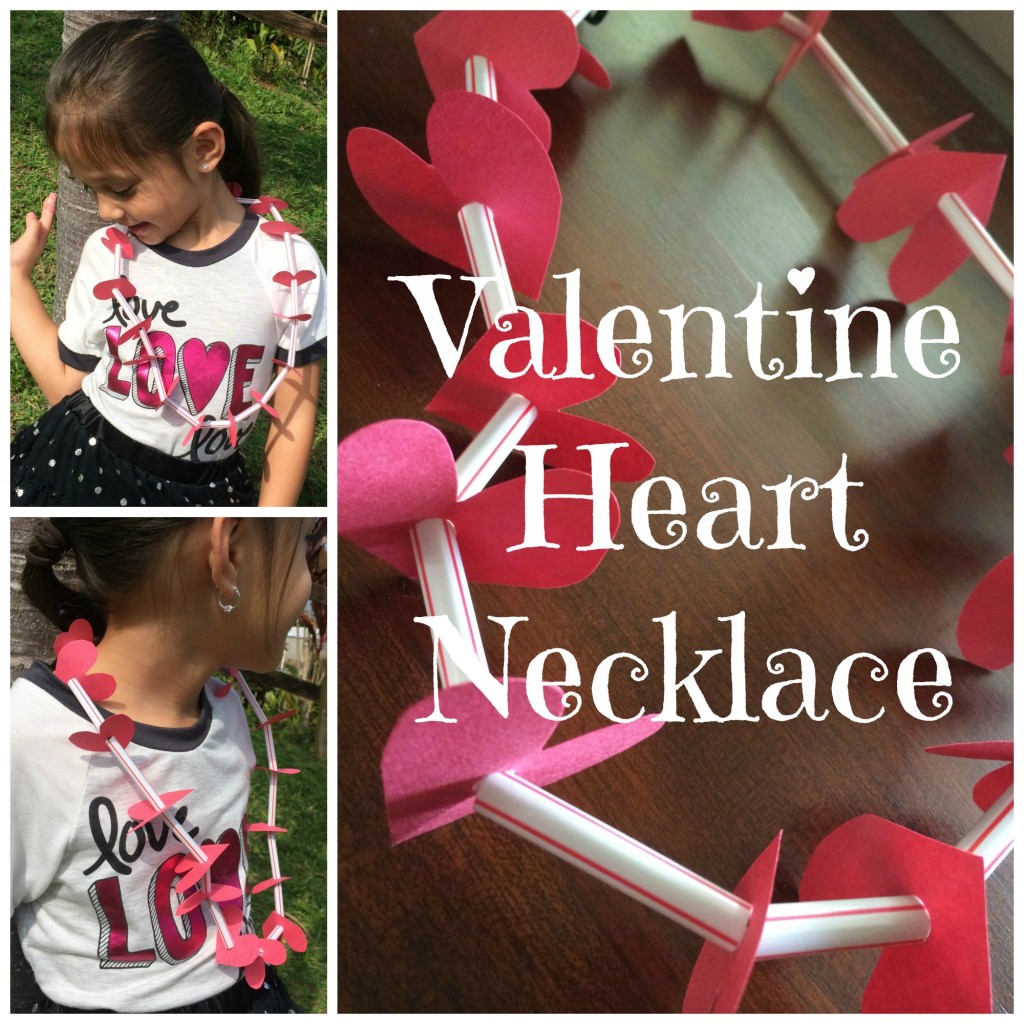 You can do this with preschoolers and older children as well.  If doing this activity with preschoolers, you'll have to prep everything beforehand.  If doing with older kids, they can prep everything themselves.  You'll need 4-6 straws, red construction paper, and string or yarn.
To get started, cut straws in pieces of about 2 inches in length.  Set aside.  Next, cut out a bunch of heart shapes.  Once those are cut out, punch a hole in the center of each one.  Now you're ready to start!  Measure the string or yarn to a length of choice.  Be sure you are able to slide it over child's head with a little room to spare.  Tie a pice of the cut straw to one end of the string.  This will insure the straws and hearts will not slide off when the child strings them.  Have the child string a heart, then a straw, then a heart again.  They'll continue the pattern until the necklace is long enough.  Once done, remove the piece of straw you tied to the end of the string in the beginning and tie necklace closed with a knot.  Now the necklace is ready to be worn and enjoyed or gifted to a loved one!
Not only is this a fun activity to celebrate Valentine's Day, it's a great learning experience as well.  Preschoolers will develop their fine motor skills and hand eye coordination as they string the hearts and straws.  You can teach them about patterns, the color red, and the heart shape too!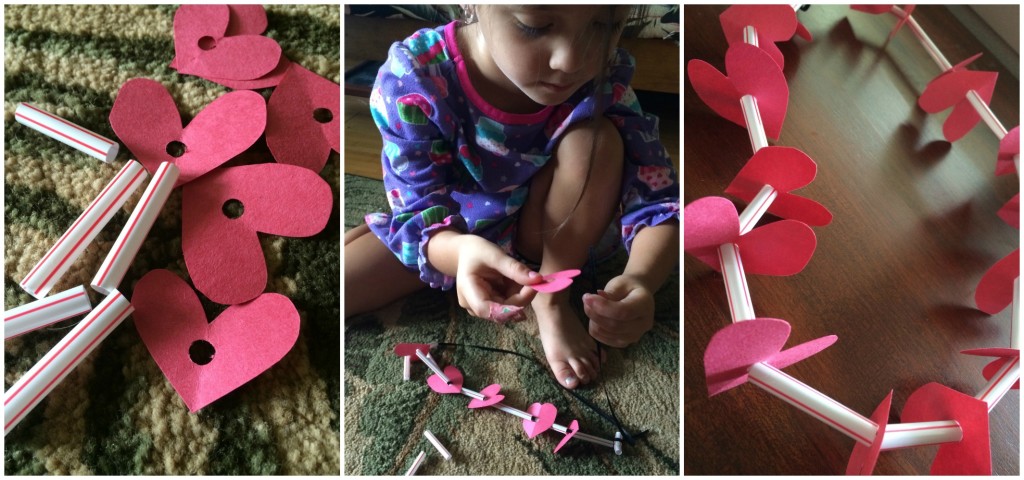 Little ones will be proud to gift this necklace to someone special. It's also a fun way for kids to accessorize their Valentine's Day outfit.