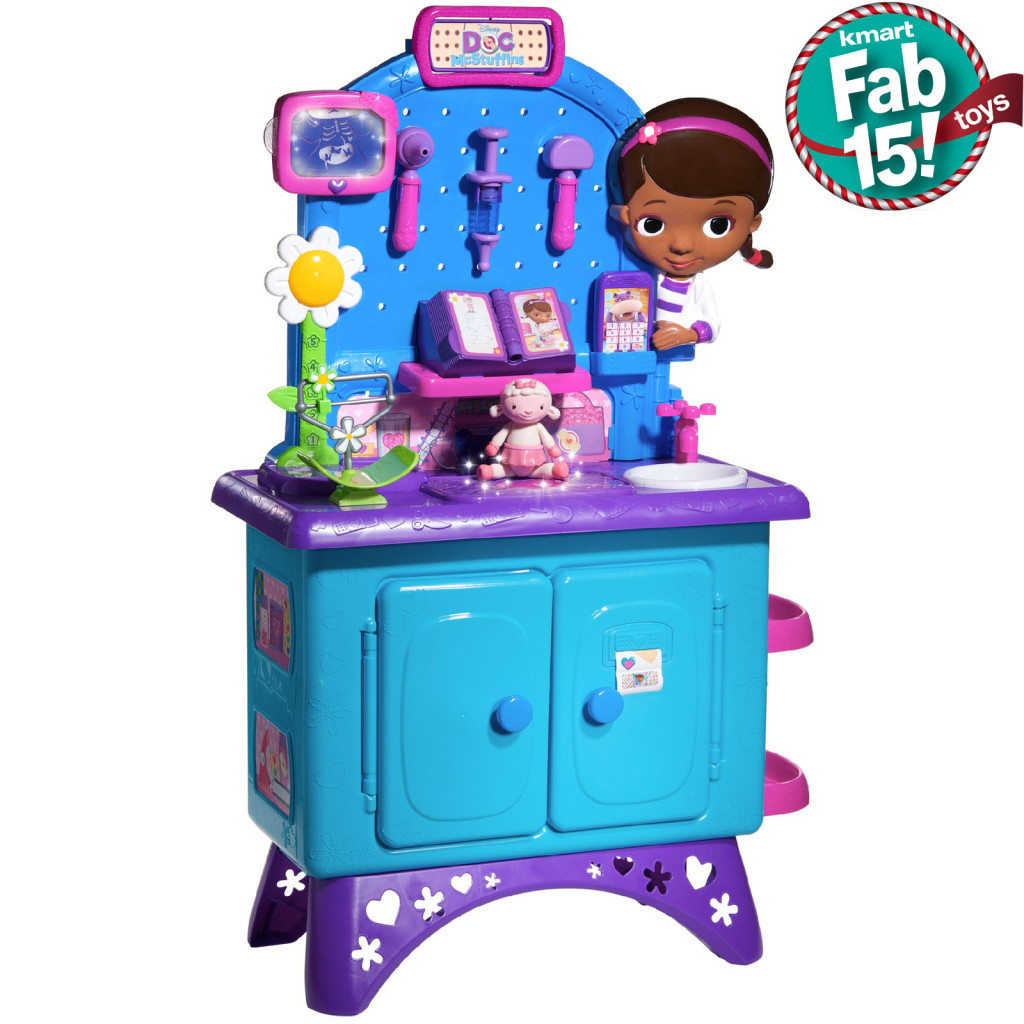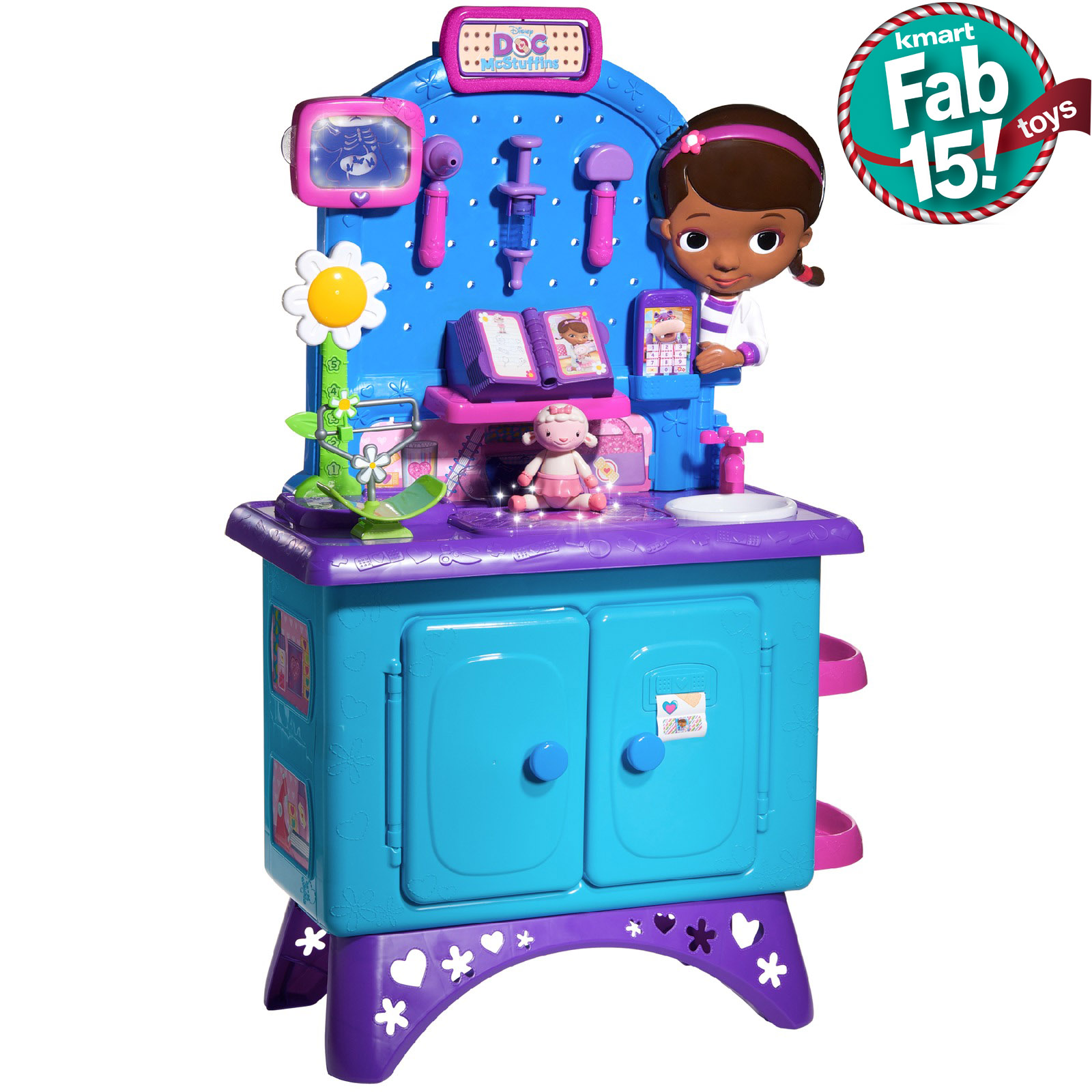 The Doc McStuffins Get Better Check Up Center is one of 15 awesome toys featured in Kmart's Fab 15 Toys.  The Fab 15 features the 15 hottest toys of the season for all ages and stages.
Doc McStuffins is show on Disney Jr. about a little girl who wants to be a doctor like her mom.  She pretends to be a doctor by fixing up her toys and giving them check-ups.  It's a cute show that my  daughter enjoys which is why I just knew she'd love the Get Better Check Up Center.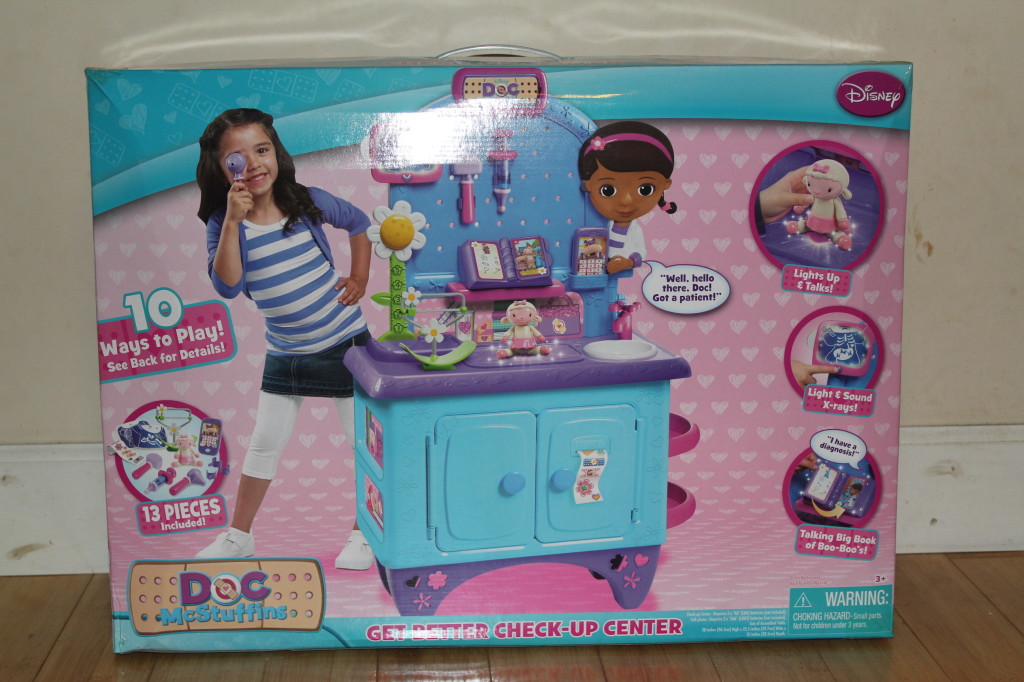 The Get Better Check Up Center is a great toy that helps to build a child's imagination.  Through pretend play kids can give their toys check-ups just like Doc McStuffins.  Included with the play set is Docs friend Lambie.  When you place Lambie on the table lights and sounds are activated.  There's a bunch of great features that come with the Check Up Center.  There's a talking Big Book of Boo Boo's, light and sound x-rays, the height checker clicks, there's a moveable scale, the faucet makes noise, there's a bandage sticker dispenser and Hallie talks to you on the phone.  It also comes with some doctors tools to enhance play time.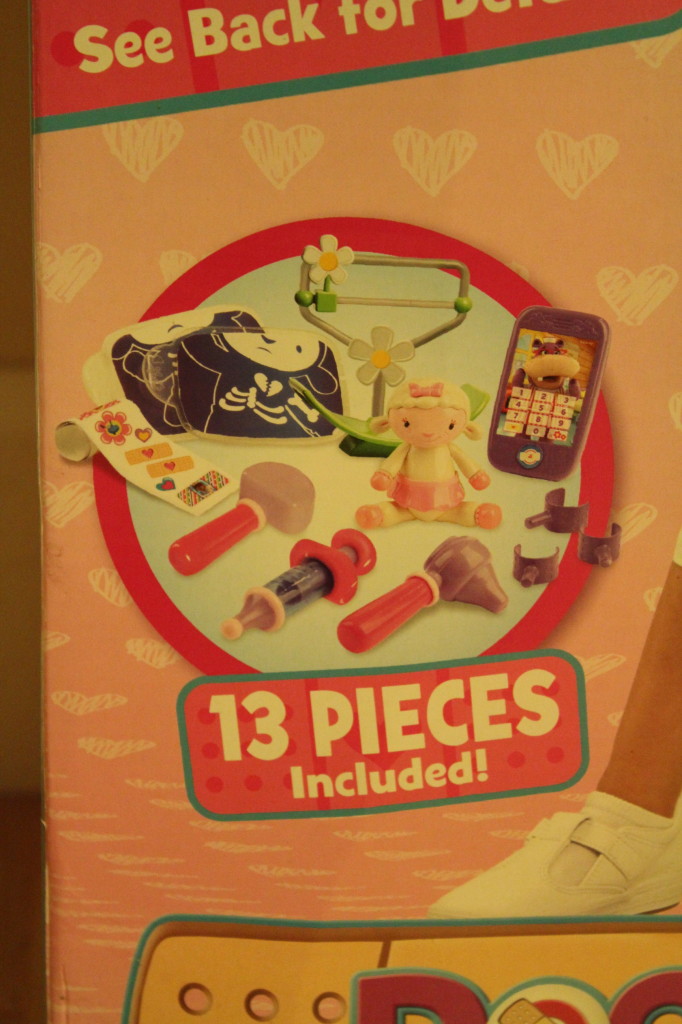 This set is made out of plastic, but still pretty durable.  It's very cute and compact so you won't need a big space for it which is great.  It's the perfect play set for any Doc McStuffins fan or even those who like to pretend being a doctor.  It's recommended for children ages 3 and up and will be enjoyed by both girls and boys.
Want more great gift ideas for the upcoming Holidays?  Check out Livin' The MOMMY Life's 2013 Holiday Gift Guide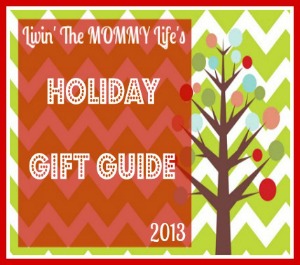 Disclosure:  I received this item for inclusion in my 2013 Holiday Gift Guide.  All thoughts and opinions are my own.