The Boogie Board Magic Sketch is awesome. It's the perfect tablet alternative. With it, kids can draw, sketch, trace and more. It features a liquid crystal screen that erases with the touch of a button. It draws in rainbow colors with the included stylus. It has a long-lasting, 7 year battery life and is super durable and water resistant.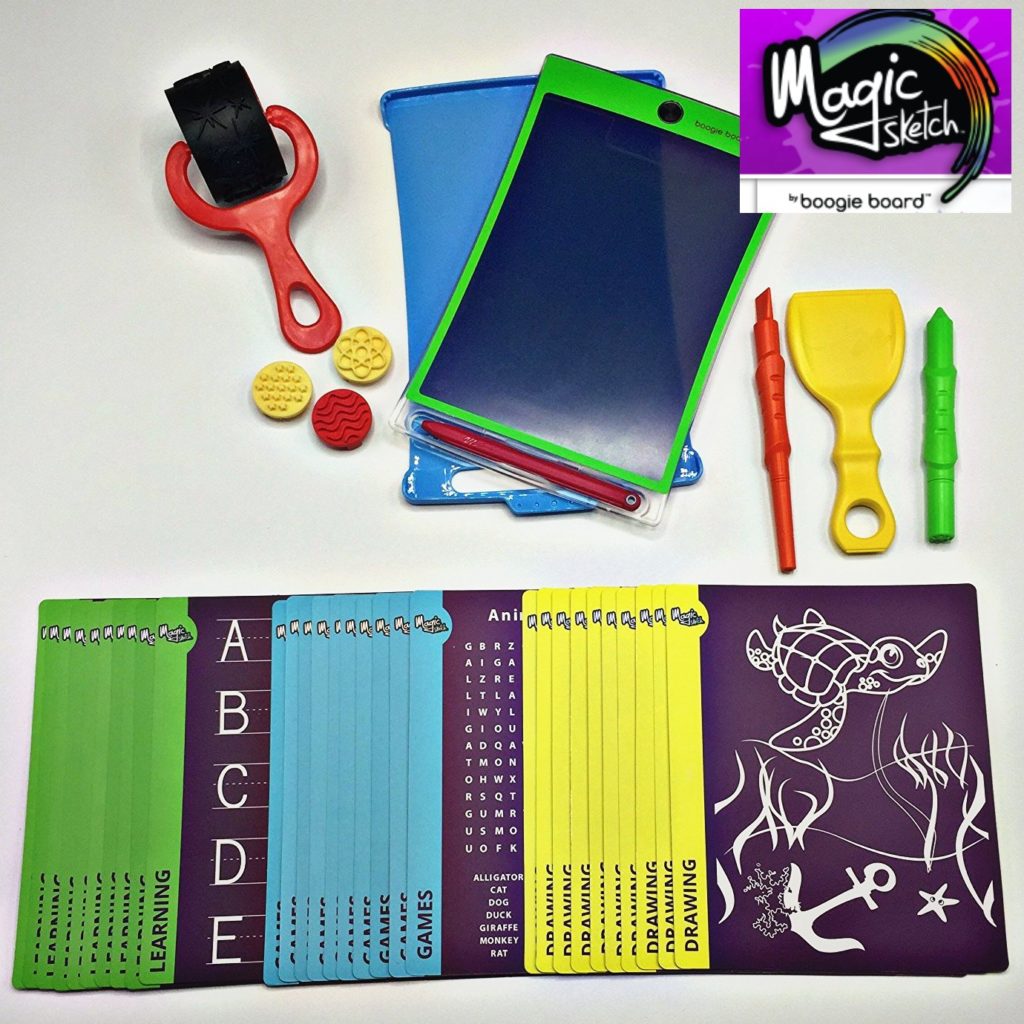 The Magic Sketch comes with a protective case, 4 styluses, 1 roller, 3 stamps and 60 stencils. With all that's included, your kids are sure to have hours and hours of non-stop fun with the Magic Sketch. The stencils are a wonderful addition to the set. There are a variety of stencils for drawing, learning and games. Simply slide the stencil card of your choice between the protective case and the magic sketch and you're ready for fun and learning! The Learning stencils include letter and number writing practice and simple math equations among a few other activities. Games include connect the dots, word search, mazes and more. With the drawing cards, you can trace a variety of scenes and images.
There's so much to do with the Magic Sketch, and it's so simple to use. Being that it's see-thru, you can easily trace whatever you want when you remove it from the protective case. The possibilities are endless.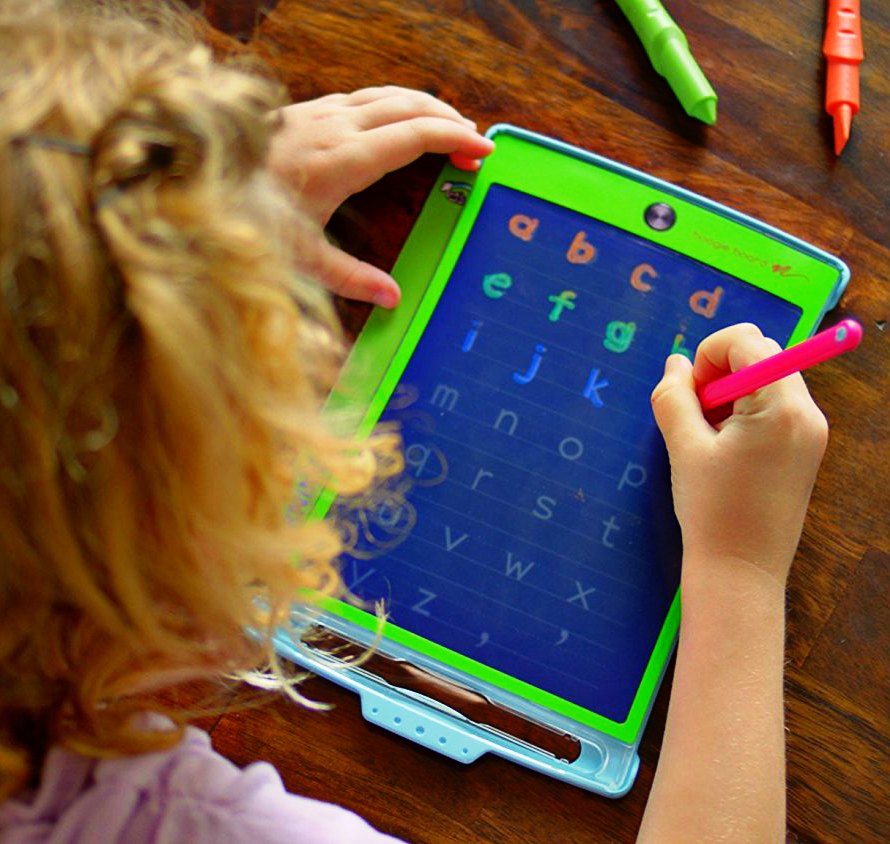 Do your kids ever say, "I'm bored!"? Mine do! Now I have the perfect solution. As soon as those words come out of their mouth, I'm handing over the Magic Sketch. It'll also be perfect for traveling on planes and long car rides as well as sitting in waiting rooms as they wait for doctor and dentist appointments. There's no need to worry about your kids being bored when you have the Magic Sketch in hand.
What do you think? Do you know a kids who'd love the Magic Sketch? It's perfect for preschoolers to tween aged kids and older too!  I even enjoy it. You can purchase the Magic Sketch online for just $29.95.