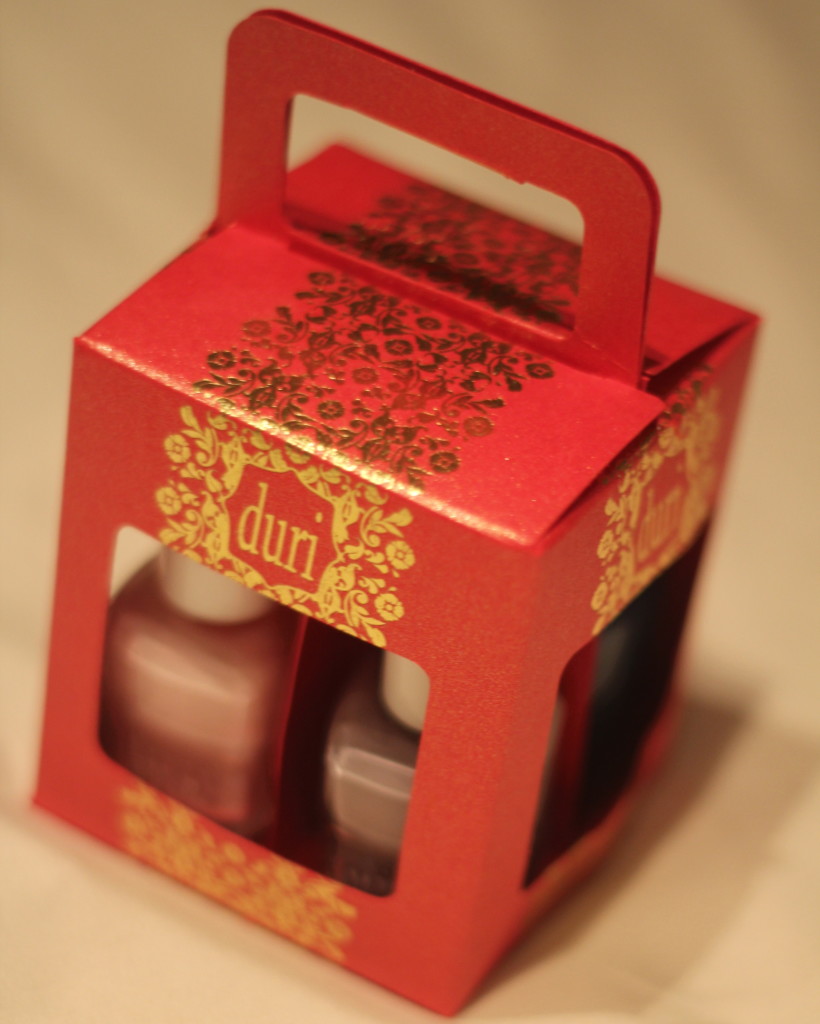 My girls love getting their fingernails and toenails painted. It's one of the ways we spend special mommy & daughter time together. They enjoy trying out new colors. For them, picking out the perfect shade is an important task.
Duri nail polishes make a great gift for the upcoming Holidays. Duri offers a wide selection of color options. There's literally a color to match every style, outfit or personality. Right now on the Duri Cosmetics website, they have a Gift Box Special going on. You have the option to order a Gift Box for $24.00 which you can fill with four nail polish colors of your choice. Gift Boxes come in six color options. I received the Red & Gold Gift Box which is perfect for Christmas! In my box I received, "Lost in Elegance", a pastel purple shade, "Au Moment", a pretty baby pink color, "Oh, My Stars", a bluish/teal color, and "Live it Up", which is sort of a light charcoal gray. All of the nail polishes are made in the USA. They can be purchased separately for $6.00 each. The Gift Box holds the nail polishes perfectly. It's a pretty box with shiny metallic gold details. It's the perfect size for a stocking stuffer.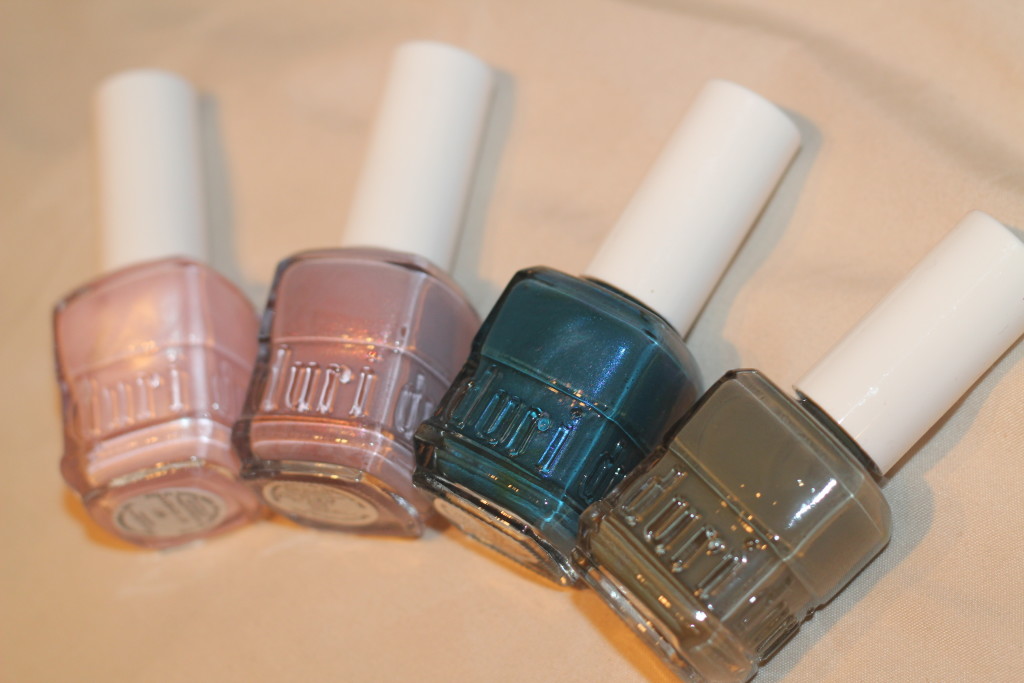 Duri Cosmetics was established in 1990 as a manufacturer and distributor of full nail polish and nail treatment lines and complete hair removal waxing line for beauty salons + spa's only. Duri started with 47 colors and 3 treatments in 1990 and grew to over 200 brilliant contemporary shades and 10 exclusive treatments for your nails + hands.