The EcoVessel BOSS Triple Insulated TriMax Growler is perfect for anyone who needs a lot of liquids to get them through the day. The BOSS can hold 64 oz. of your beverage of choice. Whether you'd like beer, coffee or just plain water, the BOSS Growler is just the thing you need.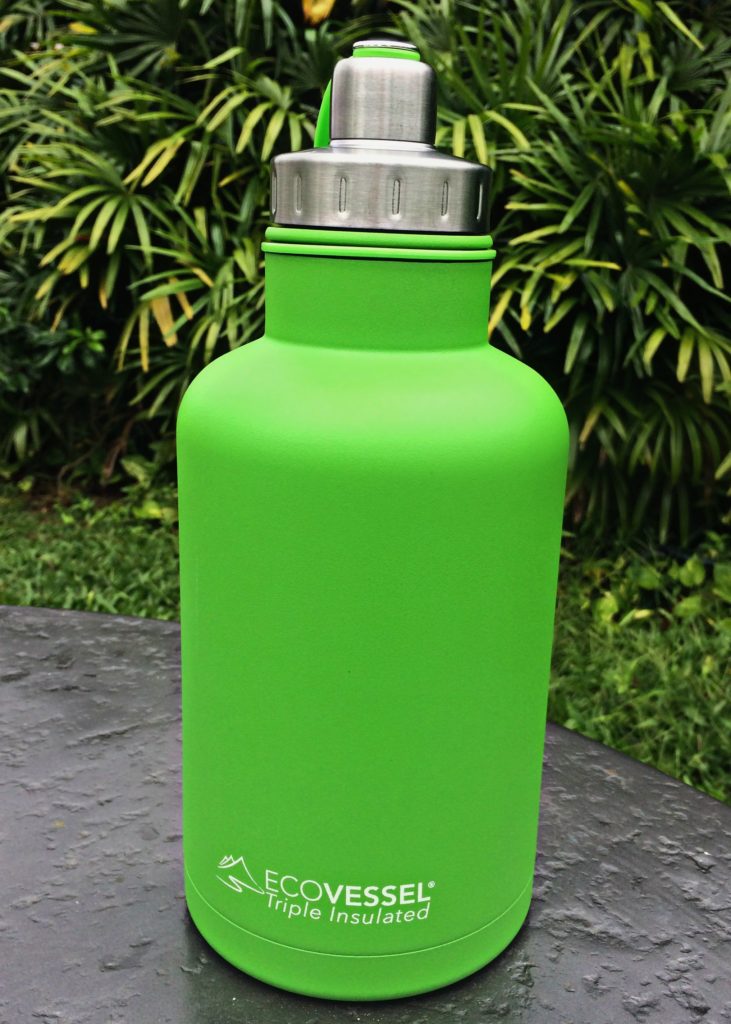 The growler is BPA and phthalate free. It's made with premium 18/8 stainless steel and features EcoVessel's vacuum TriMax® triple insulation technology. It has been tested to keep liquids cold for 36 hours and hot up to 8 hours. Its dual use leak proof top has a wide opening for easy filling and a small opening for easy drinking.
I was happy to see that the Boss comes with a removeable infuser. With the infuser, you can easily make flavored water, sangrias, or tea. It's a great feature to an already awesome product.
My husband has been using his EcoVessel BIGFOOT water bottle for years. It's held up well over the years, works great and he loves it! The thing is, he drinks so much water during a hot work day (He's a carpenter and works in the hot sun a lot) that the 45 oz. BIGFOOT just isn't always enough for him. If you're looking for a big water bottle, one that's not quite as big as the BOSS, the BIGFOOT might work well for you. EcoVessel also has a variety of smaller sizes as well. I think the BOSS will be perfect to fit my husbands needs. With it's generous size, I'm sure it'll be able to get him through a work day without going thirsty. It'll also be great for beach days and camping.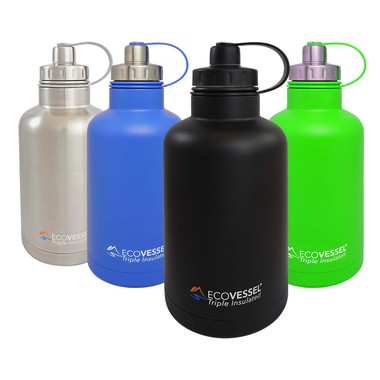 The EcoVessel BOSS comes in four color options including Black Shadow, Hudson Blue, Silver Express and Mile High Green. I chose the Mile High Green as I'm sure he'll really appreciate the brightly colored growler. It'll also be easy to spot in his messy work truck! The growlers can be purchased on the EcoVessel site for $54.95. They make a wonderful gift for just about anyone!