Who doesn't love getting fun surprises in the mail? I know I sure do. What I love about subscription boxes is the anticipation and surprise factor as you just don't know what you're gonna get. With FabFitFun subscription boxes, you can rest assured that no matter what's inside, you're gonna love it!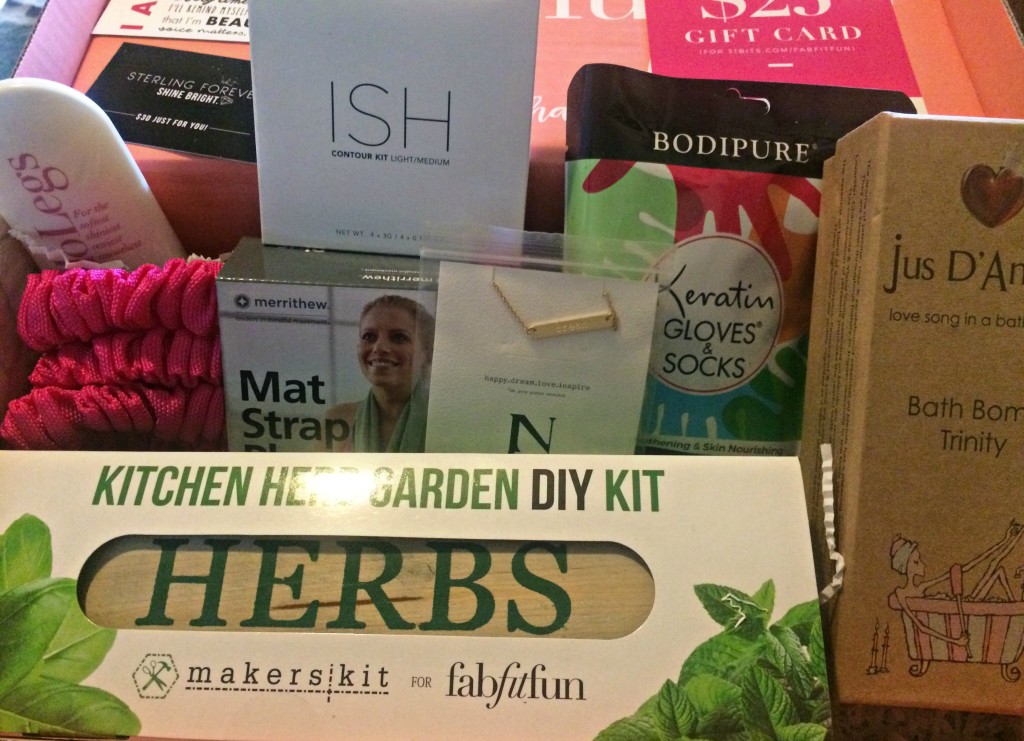 Unlike some other subscription boxes out there, FabFitFun offers boxes filled with full-size fashion, beauty, fitness and lifestyle products. In your box, you'll find so much more than just samples. These awesome boxes come out once each season. It's full of products valued at over $200. The best part? It only costs $49.99. So worth it, right?!

I received the Spring box from FabFitFun and was so excited to see what was inside. Everything is perfect, and of great quality.
The Spring box included the following 10 items:
Herb Garden by MakersKit ($35)
Contour Kit by ISH ($32)
Bath Bomb Trinity by Jus D'Amour ($28)
Keratin Gloves & Socks ($9.98)
Tag Necklace by Jook & Nona ($64)
Shaving Emulation Lotion by HelloLegs ($19.95)
Argan & Hemp Oil Therapy by Marrakesh ($22.99)
Yoga Mat Strap by Merrithew ($14.99)
$25 Gift Card by 31 Bits ($25)
$30 Gift Card by Sterling Forever ($30)
Total Retail Value: $282.91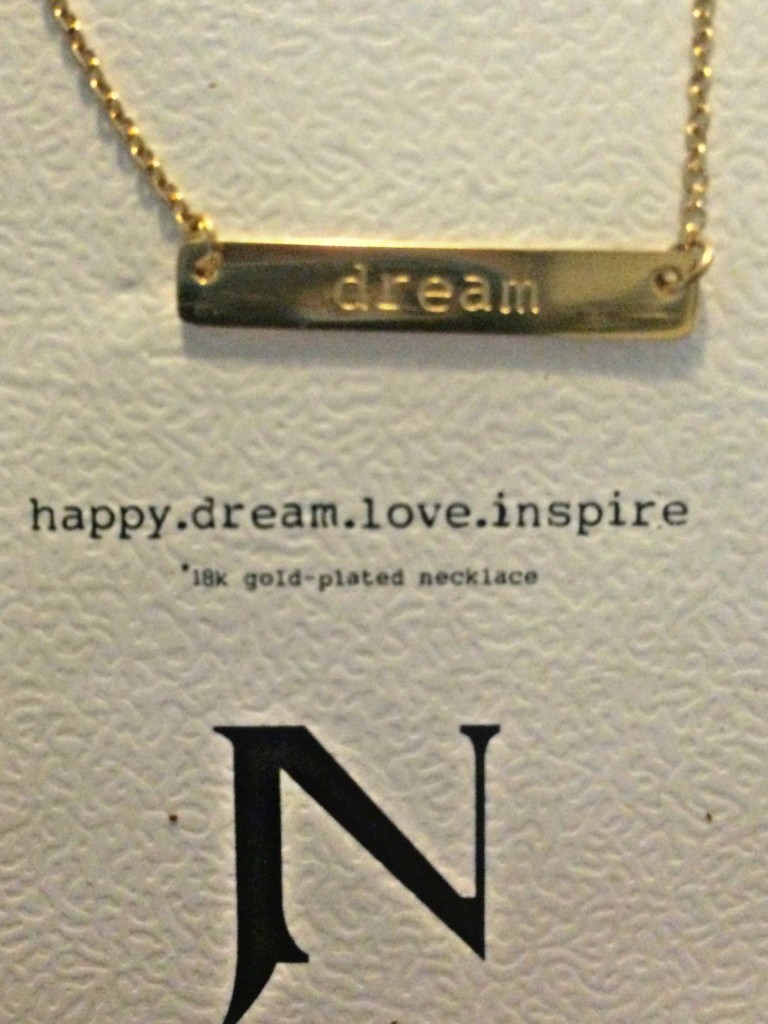 As you can see, you get quite a bit of stuff for just $49.99. I loved everything i found inside the box. My favorites would be the Herb Garden by Makers Kit and the lovely Tag Necklace by Jook & Nona. I've actually been wanting to start a little herb garden, so finding one in my box was a pleasant surprise. As for the Tag Necklace, it's such a nice piece. Simple, yet so pretty. It'll go great with everything. I can't wait to pamper myself with all the fun goodies, like the bath bombs and Keratin gloves and socks, and the two gift cards from Sterling Forever and 31 Bits will be spent soon! I've already browsed through the sites and saw some great items. Now to decide on what to buy. I love the gift cards are included as it gives me the opportunity to shop and choose exactly what I want.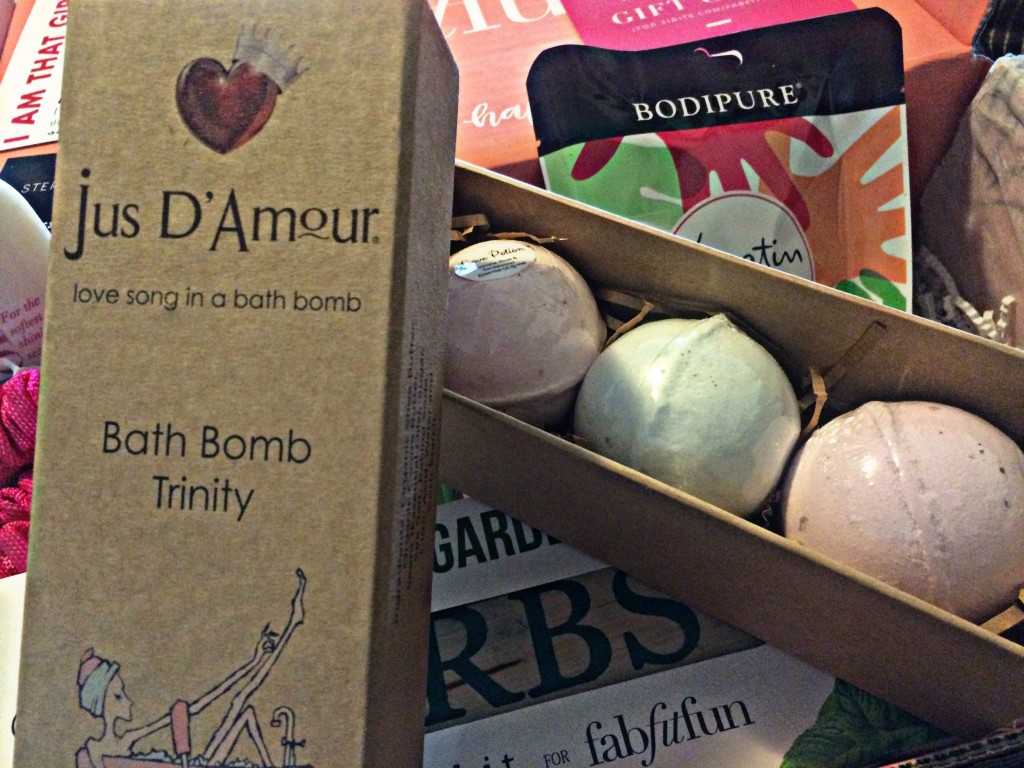 I'm definitely sold on FabFitFun subscription boxes, and can't wait for the next one. These boxes make a great gift too. Especially for those women in your life who are hard to shop for. They'll love it!
Want to give FabFitFun a try? Don't wait, order your box today! You can subscribe at fabfitfun.com.
Also, be sure to use my coupon code – malia – for $10 off your first box. Enjoy!