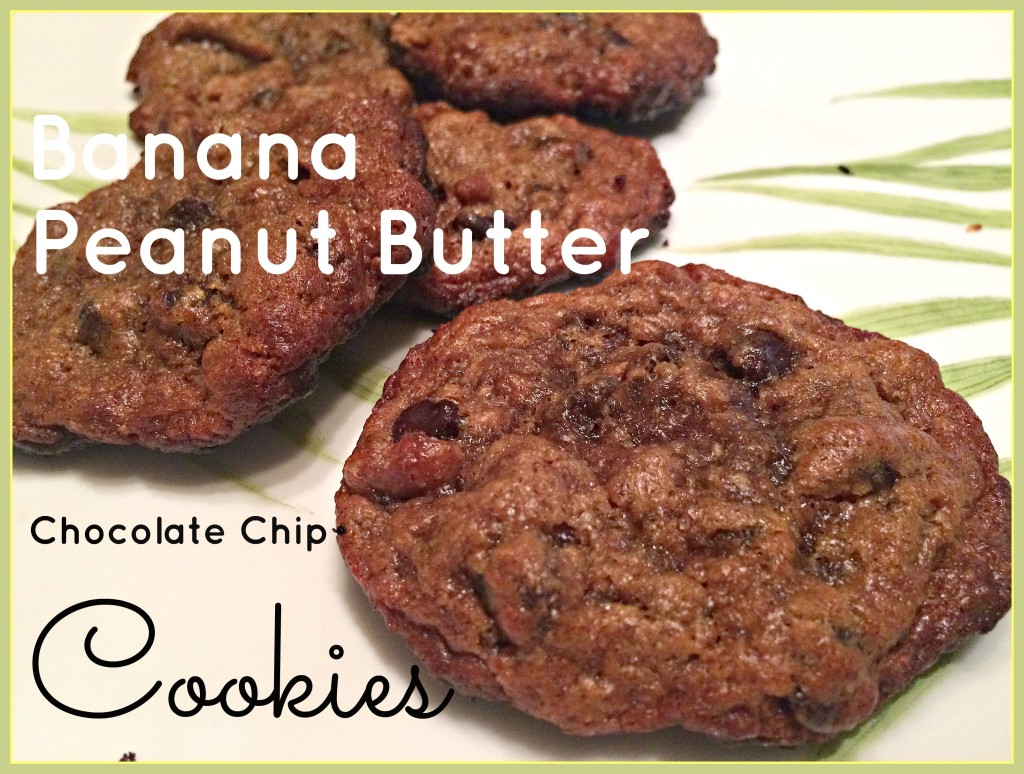 Bananas and peanut butter, yum!  What a delicious combination.   One of my favorite snacks is a frozen banana dipped in peanut butter.  I decided to get a little creative yesterday and made a cookie out of one of my favorite flavor combinations.  Not knowing how they'd turn out, I gave it a try, and I was pleasantly surprised.
I came up with a really simple recipe using ingredients I had on hand.  I had used up all of my flour, so these yummy cookies are flourless.  Even without the flour, they turned out great.  They were nice and chewy with a little crisp around the edges.  They're also fairly healthy, so feel free to have one for breakfast!  I must warn you though, it's very hard to stop at just one.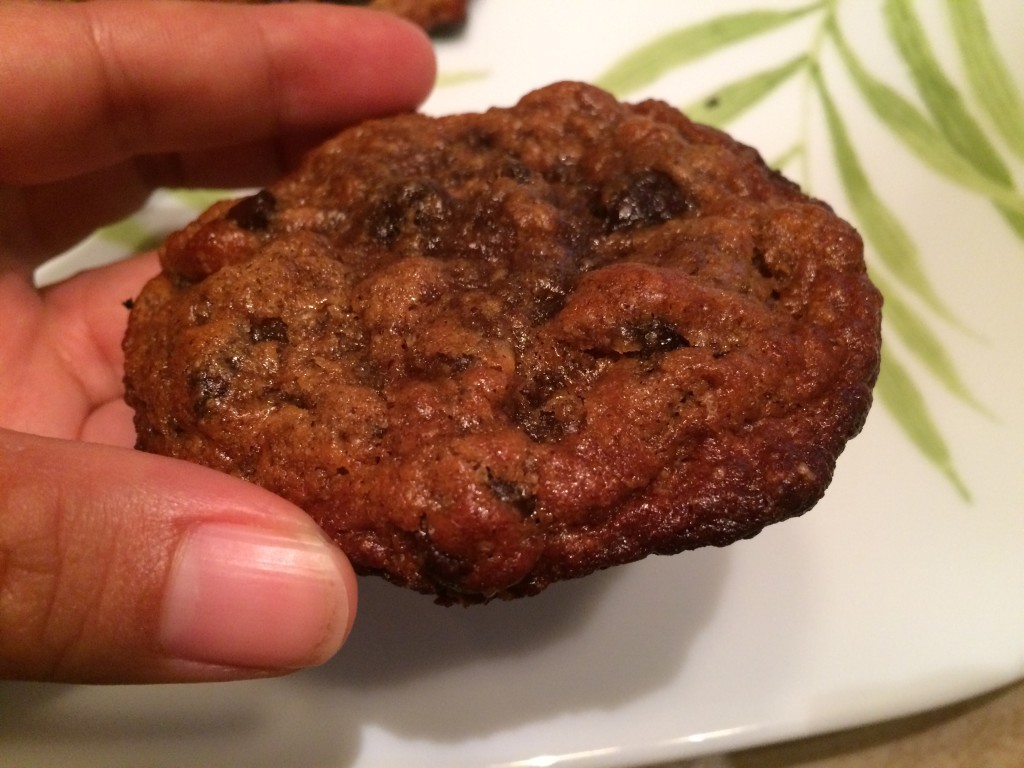 INGREDIENTS
1 c. Creamy Peanut Butter (I used organic, no sugar added)
1 over ripe banana (mashed)
1/2 c. Organic Cane Sugar
1 tsp. vanilla extract
1 tsp. baking soda
1/2 tsp. cinammon
1/2 c. chocolate chips
preheat oven to 350°
Combine all ingredients, mix well.  Cool in refrigerator (not necessary, but becomes a little easier to work with).  Dough will be very sticky!  Place Tbs. sized balls on ungreased cookie sheet.
Bake for 12 minutes.  Let cool.  Enjoy!