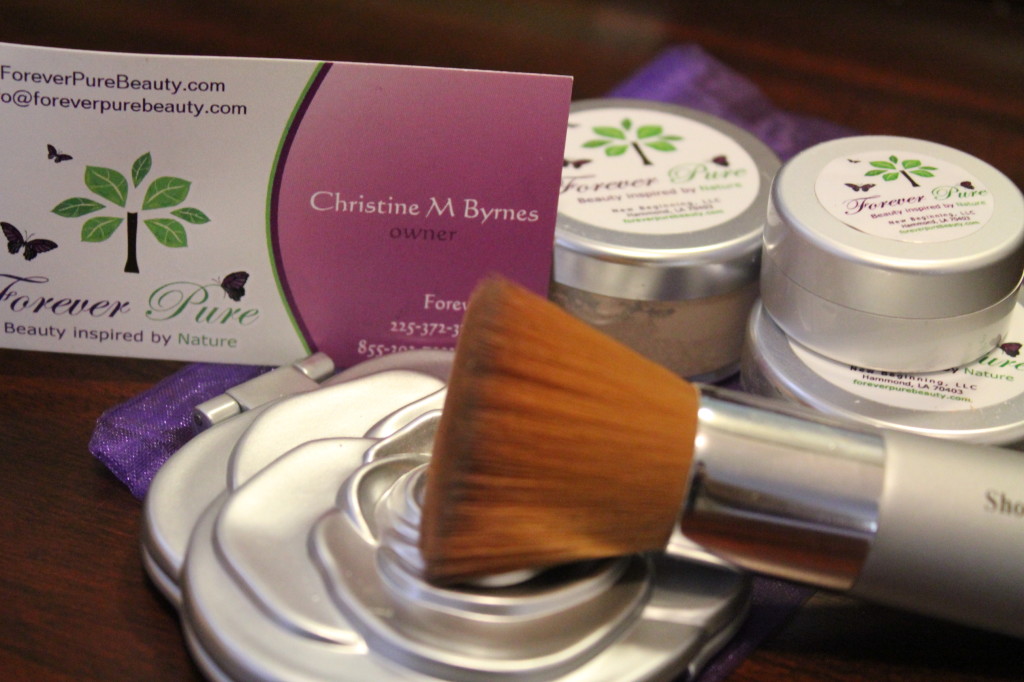 Forever Pure Beauty Products are guaranteed to include 100% pure and natural ingredients.  This gluten-free vegan mineral makeup is free of chemicals, toxins, and parabens.  A lot of people don't realize that other makeup products on the market today actually include lots of chemicals and ingredients that can possibly be harmful.
I was interested in trying out the Forever Pure line of products as I've been wanting to try a mineral foundation.  I have combination oily skin, and some acne scarring.  It can be difficult to find products that cover acne scars.
I received the Loose Mineral Foundation color: LMF15 – Deep Olive ($22.50), Cream Face Concealer color: 03 – Neutral ($15.00), and the Oil Control Powder ($16.00) as well as a pocket mirror and Short Flat Top Makeup Brush.  They all came packaged nicely in a little purple organza bag.
The cream concealer was light and thinner than other concealers I have used, but it did a pretty good job at covering my blemishes and redness.  It includes Bisabolol, Allantoin, Golden Jojoba Oil and ProVitamin B5 which is said to help soothe and repair the skin.  This concealer is non-comedogenic and non-acnegenic.
Having never tried a mineral foundation before, I was excited to give it a go.  Application was easy and quick.  The foundation color matched my complexion well which was great as it can sometimes be hard to find the right color.  It comes in 15 true-to-tone shades and works with all ethnicities.  Being that it is a mineral foundation and powdery, I expected my skin to look a little dry, but it did not.  This product contains higher levels of Zinc Oxide which is anti-inflammatory to the skin. We've included skin beneficial topical botanicals such as Bisabolol, the active component of Chamomile, for it's soothing and anti-bacterial properties. ProVitamin B5 and Allantoin (derived from Comfrey Root), work together synergistically to help repair and condition the skin. Golden jojoba oil aids in the reduction of acne by helping to regulate sebum production and balance the skin.  
The Oil Control Powder Primer is great.  It really works to control oil.  My skin gets very oily throughout the day and this product really helped.  This will definitely become a part of my makeup routine.
All together I thought the products were pretty good.  Although it didn't conceal the deeper pitted scars on my cheeks, it did well at covering up most discoloration.  Pitted acne scars are very difficult to disguise and I haven't found any product that covers them well.  My husband thought the foundation made my skin a little whiter than usual, which I didn't notice at first, but after looking at my picture I do agree my skin is slightly whiter than normal.  However, I do think I have the right shade as it was a pretty good match.  I'll just add some bronzer the next time I use it.  I read that you can also add some of the foundation to your daily moisturizer and it will become a liquid foundation.  I haven't tried that yet, but I will.
I think these products are great for those with problematic skin as it won't irritate your skin.  Other foundations I have used caused me to break out, but because the ingredients in Forever Pure are natural, non-acnegenic and non-comedogenic I don't think I'll have any problems.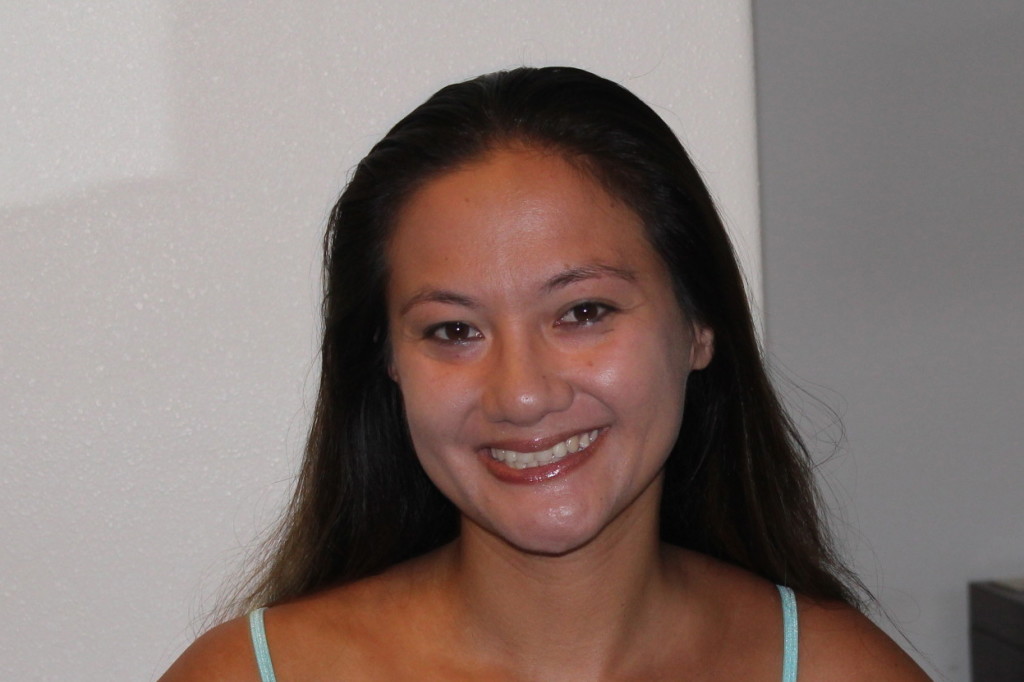 Disclosure:  I received these products for the purpose of this review.  All thoughts and opinions are my own.