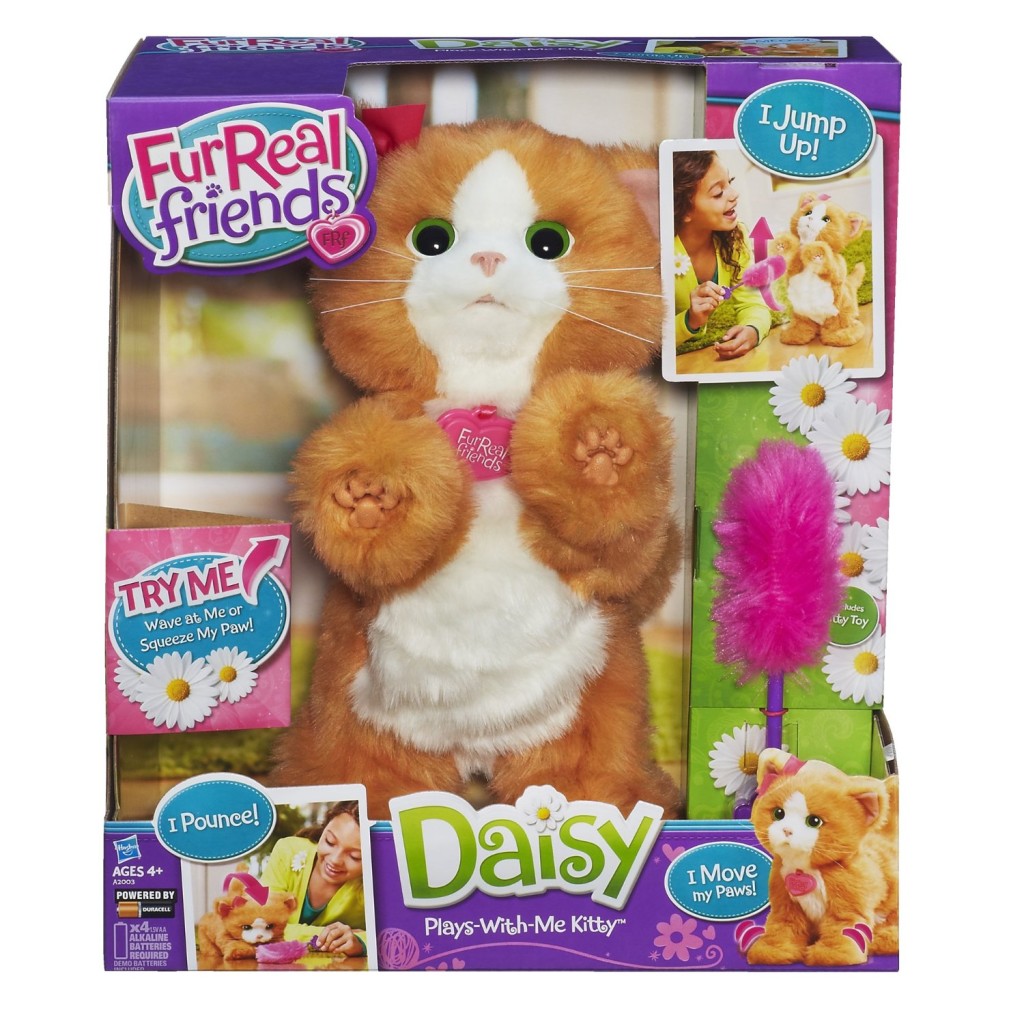 The FurReal Friends Daisy Plays-With-Me Kitty from Hasbro has got to be the most adorable kitty around!  She is just too cute, cuddly and sweet as can be.  She does so much, it's amazing!
Daisy acts just like a real kitty and responds to you in different ways.  She pounces and moves her paws when you wave her toy in front of her or pet her forehead.   She also makes purring and meowing sounds and even sings a meowing song that is just too cute!  I think interactive toys such as Daisy are great, and really hold a child's attention.  Both my daughters love animals of all kinds.  They'd love to have a real cat, but unfortunately daddy is allergic, so Daisy is a great substitute.  She also comes with her very own toy that adds to the excitement of playing with her.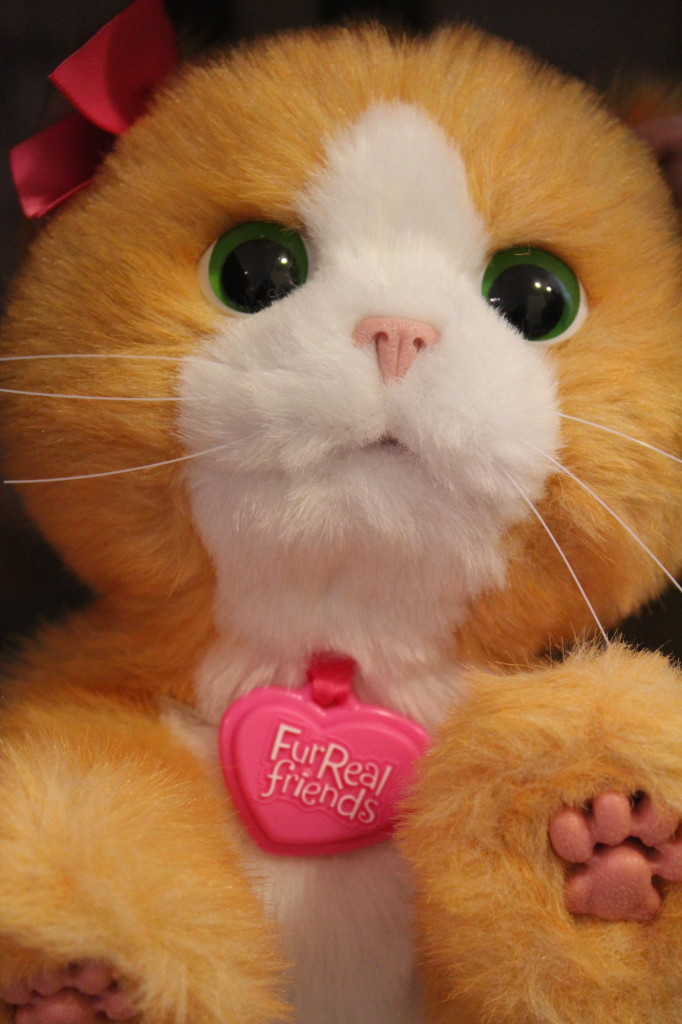 Daisy Plays-With-Me Kitty is recommended for children ages 4 and up.  It has an approximate retail value of $49.99.  I think Daisy might just be one of the hottest toys this holiday season. She'll make the perfect gift for those who love animals!
Disclosure:  I received this product for review purposes.  All thoughts and opinions are my own.
Want more Gift Ideas for the upcoming Holidays?  Be sure to check out Livin' The MOMMY Life's 2013 Holiday Gift Guide.