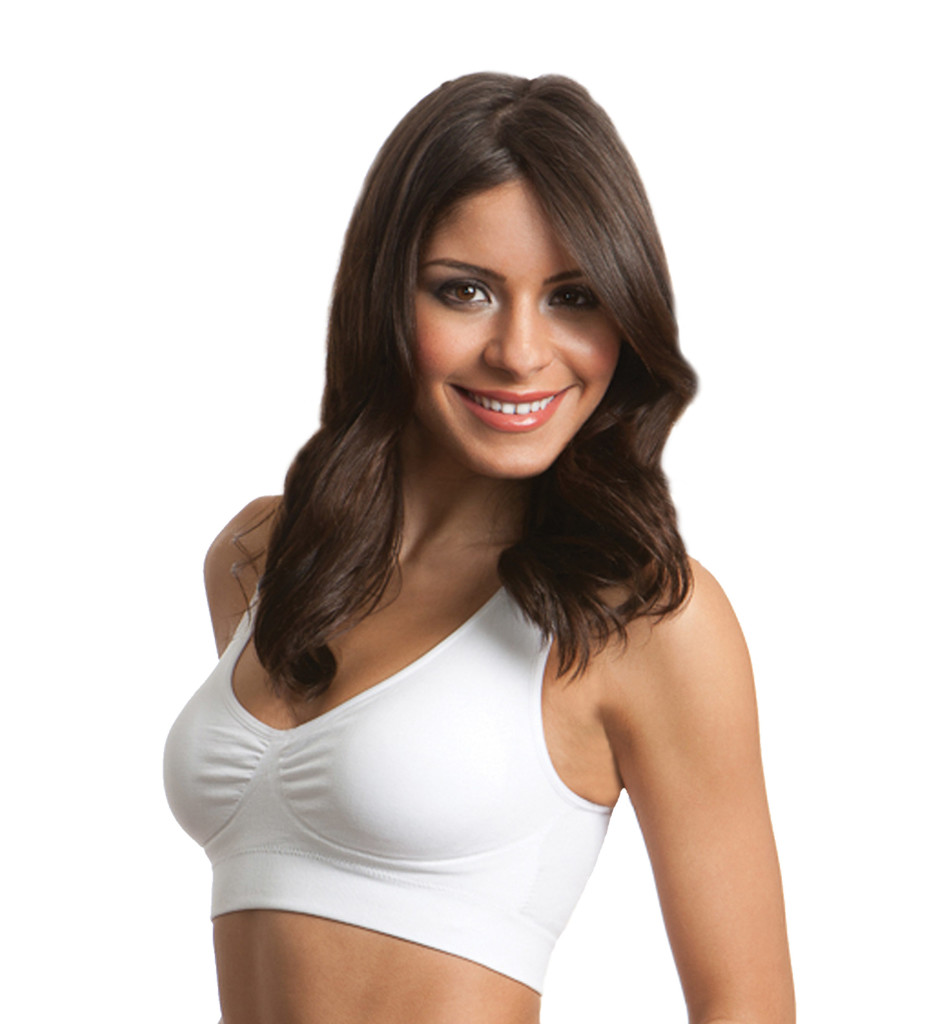 The Genie Bra – The Genie Bra is the one-style-fits-all bra for the woman who wants it all: comfort, convenience and sleek curves. Crafted in ever-last comfort stretch fabric with no underwire, no clasps and no seams, Genie Bra is the best bra you'll ever own. Simply slip the Genie Bra on and say goodbye to bulging, pinching and re-adjusting forever. The Genie Bra's comfort and support also makes it great for higher energy activities like hiking, biking or yoga. The Genie Bra comes in a variety of different colors, including the hottest colors for summer (summer colors available exclusively at GenieBra.com). $9.99 at Walmart, Target and other retailers. http://www.geniecomfort.com/geniebra.php.
I received two Genie Bras in Orchid Leis & Hula Skirt.  The new Summer colors are very pretty!  Just like the description says, these bras really are super comfy.  They are perfect for lounging around at home or exercising.  I also like them for sleeping.  The Genie Bras are nice and soft and constructed with their Everlast, comfort stretch fabric.  These bras are made of 96% nylon and 4% spandex.  They include removable pads for extra lift and coverage and are machine washable.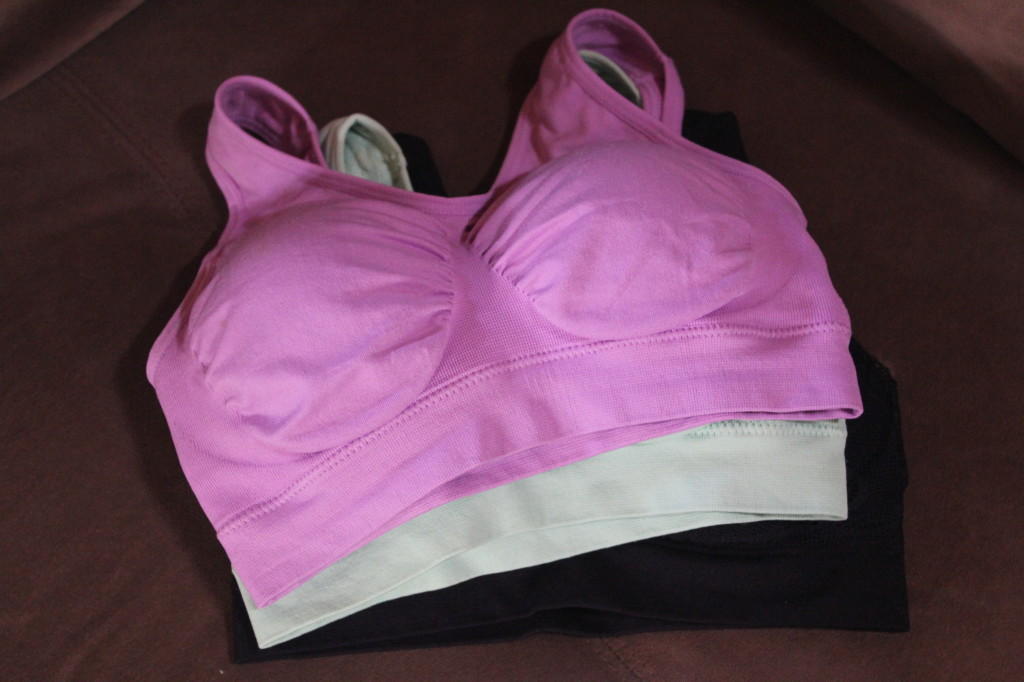 The Milana Bra—The Milana bra offers support as well as the coverage of a cami offering the ultimate in comfort under v-neck tops, wrap dresses and really any blouse you chose to wear when hitting the road. The Milana Bra has an extra panel of seamless lace that gives additional coverage without the bulk and is made of unique fabric that conforms to any cup size without ever losing its shape—even when machine-washed and dried.  Available at Target, Walmart and other retailers.  Retail price: 3 bras for $60.  http://www.geniecomfort.com/milanabra.php
I recieved a black Milana Bra.  The addition of the lace in the front gives this bra a pretty, dressier overall look.  Other than the lace detail, this bra seems to be the same as the regular Genie Bras.  If you're looking for something that will conceal your cleavage nicely, this bra is for you!
Disclosure:  I received these products for the purpose of this review.  All thoughts and opinions are my own.