It's that time of year!  Halloween is just a few weeks away, which means it's time to decorate.  Hallmark sent me a few great items to help get us in the Halloween spirit!
I decided to create a little Halloween display and added a bowl of treats.  It was the perfect finishing touch, or so I thought!  Well, it turns out leaving a bowl of cookies out with a 2 year old "cookie monster" in the house, is NOT a good idea!  The individually wrapped shortbread cookies slowly started disappearing, until I decided that even though the bowl looked great there, it had to be moved.  Oh well, it's still very cute!
The My Pet Ghost bottle features Julian Hijinks.  Upon lightly pressing the top of the bottle, you'll hear Julian Hijinks come to life!  "Ooohhh!", he says as chains rattle and a door creaks!  It's such a fun addition to the holiday decor.  The kids love their new pet ghost!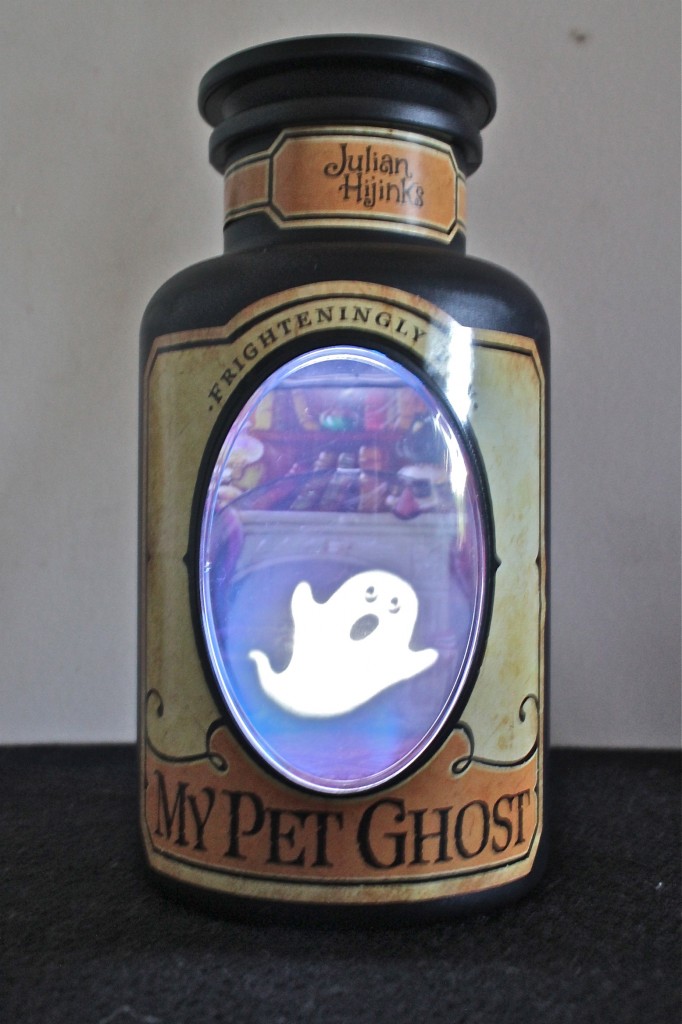 Hallmark is known for their awesome selection of greeting cards!  The large witch on display is actually a giant greeting card!  It features a brightly colored witch with googly eyes.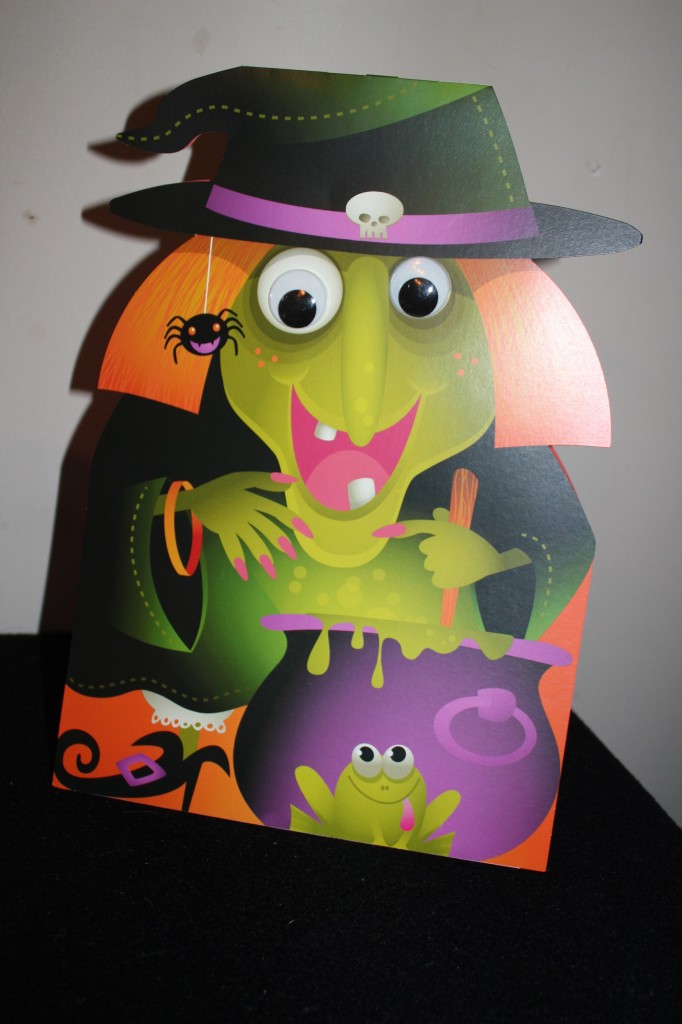 The final piece to our Halloween display is hanging on the door.  The Shadows & Shrieks Witches Hat Door Decor is very cool!  From a distance it looks like a cute witches hat, but go closer and you're in for a surprise!  Triggered by motion, the hat lights up, and a witches face appears as she cackles and says, "Happy Halloween!"
To make your Halloween extra special, Livin' The MOMMY Life readers can get 30% OFF Hallmark's selection of Print On Demand photo cards and party plates with the online coupon code Blog30
And now for the GIVEAWAY…..
I really enjoyed decorating, and I'm sure you will too!  To help you out a little, one LUCKY Livin' The MOMMY Life Reader will win the Witch's Hat Door Décor and a gift pack of Halloween greetings from Hallmark! Enter using the Rafflecopter below.  Good Luck, and Happy Halloween!
a Rafflecopter giveaway