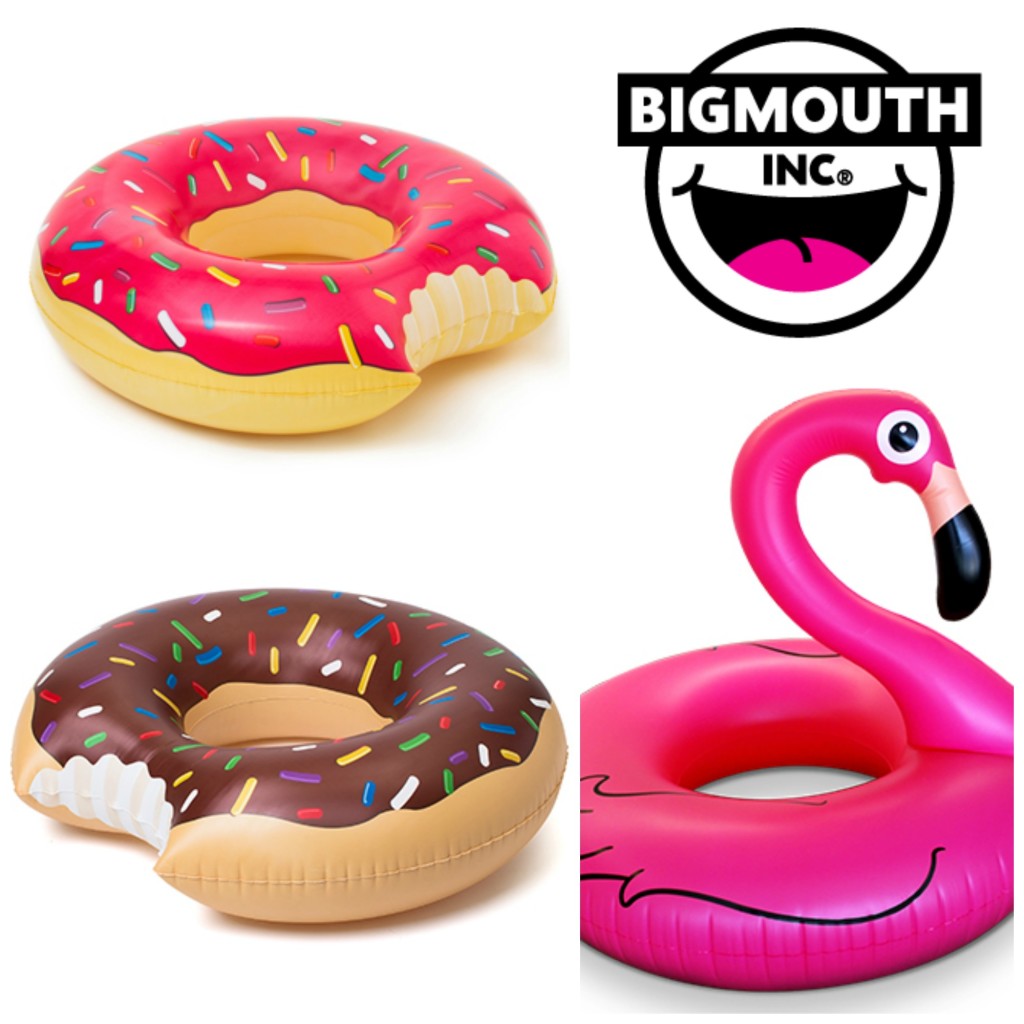 My family and I love the water.  Whether we're at the beach or pool, we all enjoy lounging around, swimming and relaxing in or near the water.  BigMouth Inc. has a fun selection of pool floats that add to the enjoyment of being at the beach or pool.  Everyone will love these super cool, unique pool floats.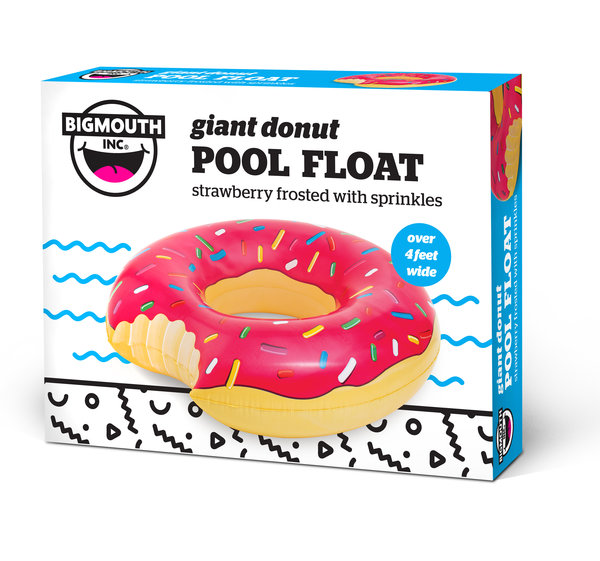 I received three pool floats from BigMouth Inc.  Two of the floats are Giant Donuts.  One is a frosted strawberry donut with sprinkles and the other is frosted chocolate with sprinkles.  Both look good enough to eat. In fact, it looks like someone took a bite out of them!  These aren't your ordinary pool float.   They're so much more.  These donut floats are gigantic, measuring in at over 4 feet wide.  Along with the Giant Donut Floats I also received the Giant Pink Flamingo Pool Float. It's amazing and so much fun. This Bright pink flamingo float is also over 4 ft. wide when inflated. They're all perfect for lounging around at the beach or pool.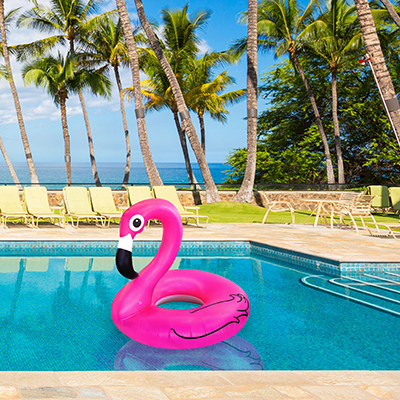 You're sure to get lots of attention with these floats, and everyone will want one.  They definitely attract lots of attention as they're so outstanding and unique.  These fun floats aren't just for kids either.  They'll be equally enjoyed by teens and adults too!
ABOUT BIGMOUTH INC.
BigMouth Inc. is a 'boutique' designer and manufacturer of creative, humorous gifts based in Glastonbury, CT. Every item we offer is exclusively designed, and manufactured by BigMouth Inc.. BigMouth Inc. is distinctive in many ways, but what sets apart from most gift companies is that our merchandise is totally unique and never rebranded off the shelf items.  
BigMouth Inc. has so much more than just pool floats.  Visit their site, to see all the great, fun products they have to offer.