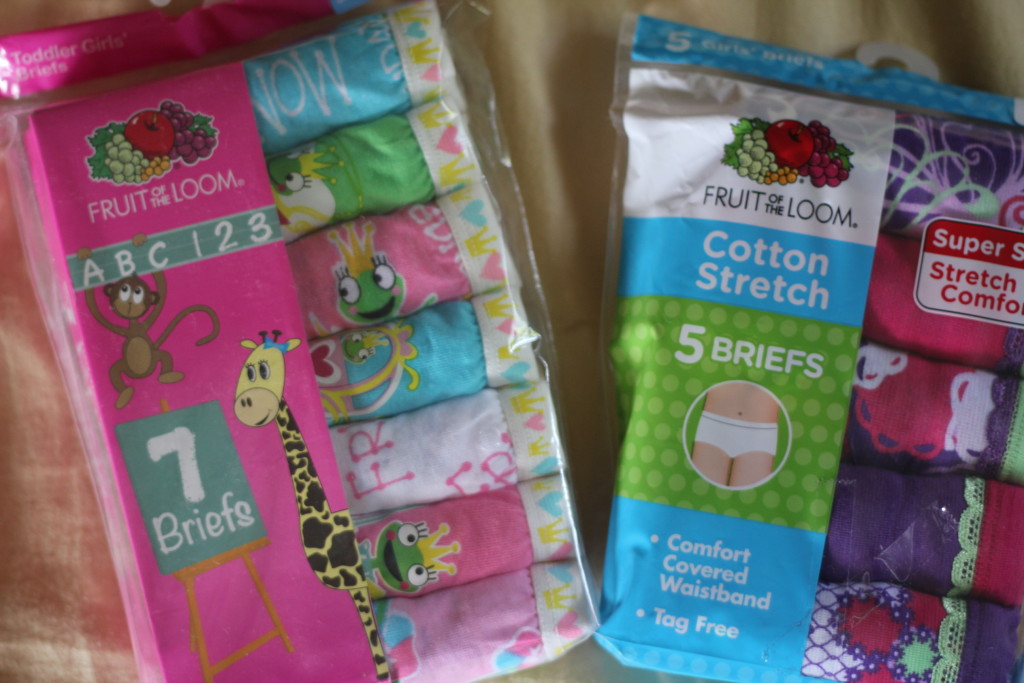 Disclosure:  I received these items for review purposes.  All thoughts and opinions are my own.
In March of this year Fruit Of The Loom released a new line of toddler girls briefs.  The adorable theme pack features fun education themed prints that are an awesome way to expand the learning experience.  Prints and colors vary to offer new, fun learning elements such as animals, letters, numbers, shapes, and days of the week.
We received a pack of the days of the week briefs.  My daughter loves them.  We're able to turn dressing into a learning experience as my four year old is starting to learn the days of the week.  She's slowly starting to recognize the words and letters so when I tell her tomorrow is Wednesday, it starts with a "w", she's able to find the correct panty to wear.  It's really cute!  You really can turn every part of your day into a learning experience and these cute briefs really help.
The days of the week pack we received features a frog princess and castle prints that little girls are sure to enjoy.  The soft printed knit elastic waistband coordinates with each theme pack.  The briefs feature fabric covered leg openings for added comfort.
The Fruit Of The Loom Toddler Girls Theme Pack retails for $8.94 and comes in a pack of 7.  They come in sizes 2T/3T – 4T and can be found at Wal-Mart stores.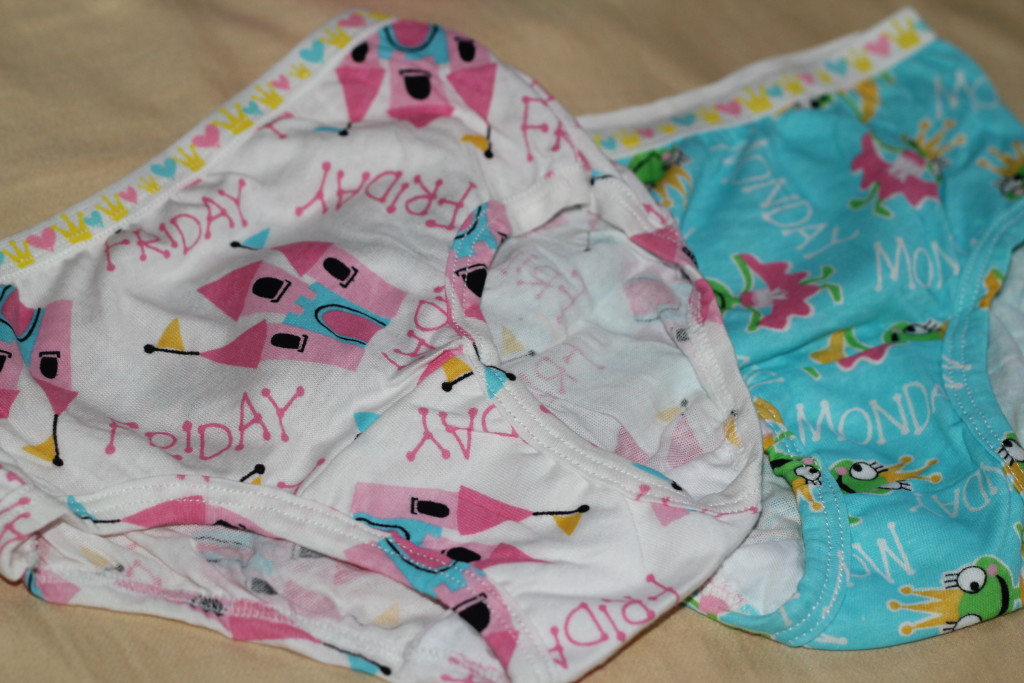 I also received a pack of 5 cotton stretch briefs for my 8 year old.  I love the bright bold colors and great designs.   These briefs feature a comfort covered waistband and are tag free.  They offer super soft stretch fit comfort.