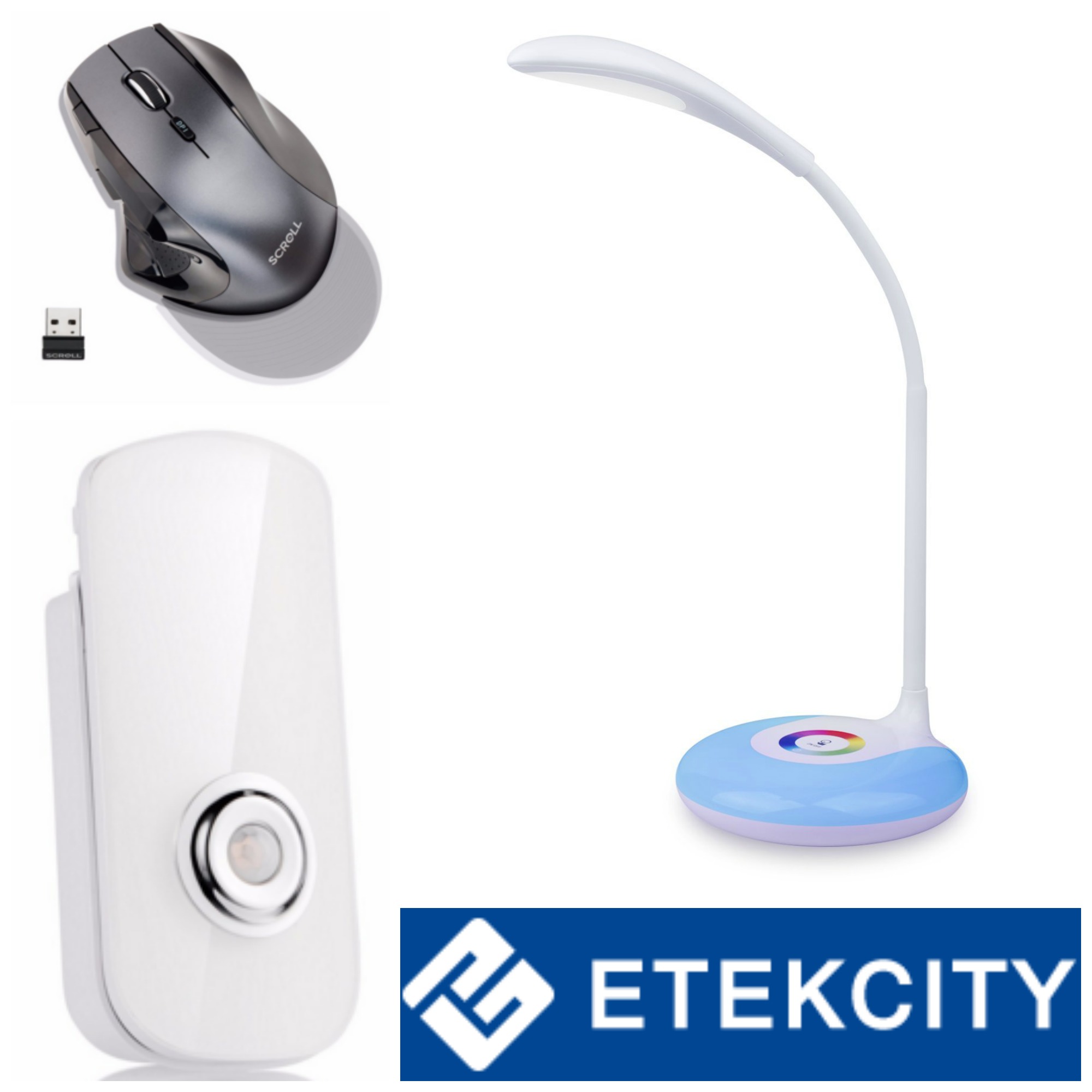 Etekcity is an internet-based retailer/wholesaler serving a large customer base in home improvement, consumer electronics, and outdoor equipment.  They have a wide variety of products, all of which were designed to simplify life.
I received three products from Etekcity, all of which I believe would make great gifts for Men, Women, and Teens.  I chose a variety of items to showcase the type of products you'll be able to find at Etekcity.  First is the Wireless Vertical Mouse.  I also got the Living Color Lamp and Motion-Activated Nightlight & Flashlight.  Each item is unique and useful in their own ways.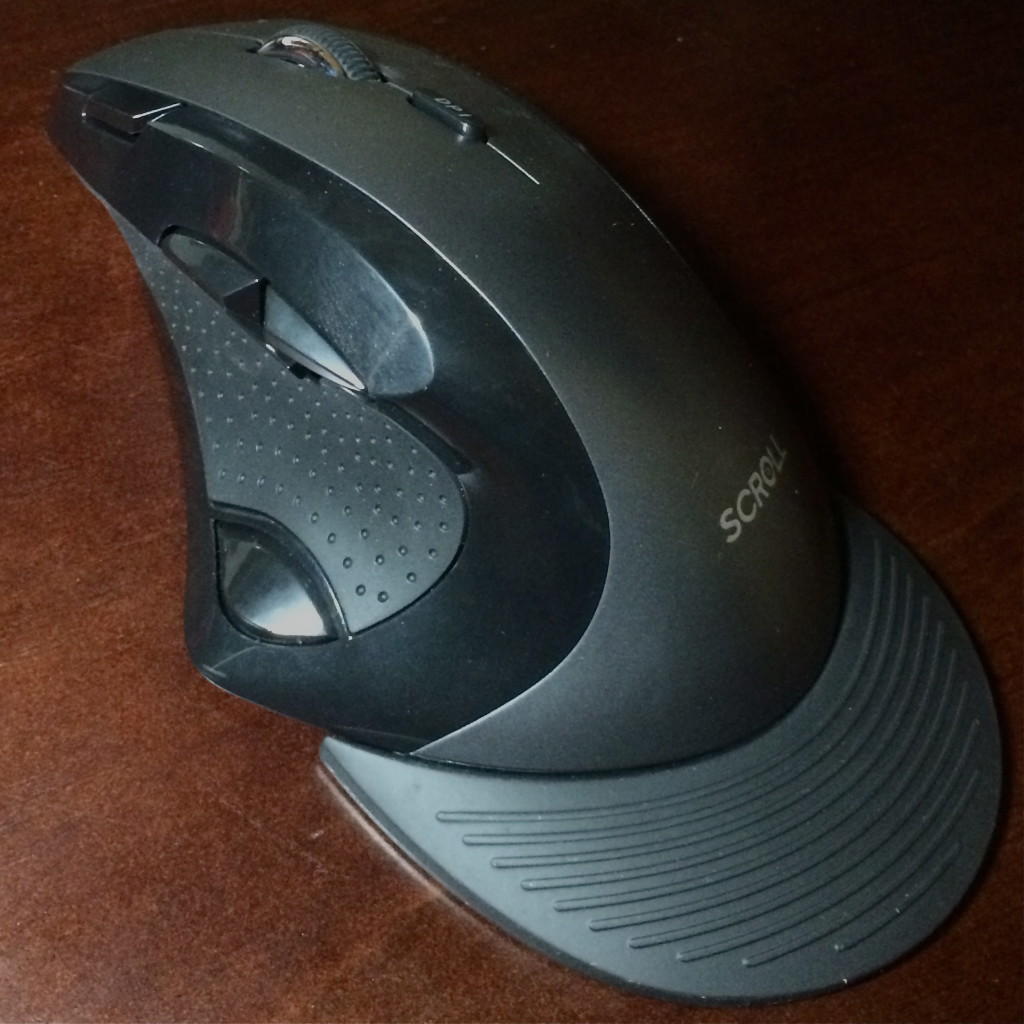 The M910 Wireless Vertical Mouse is unlike any I've used before.  Being a blogger, I spend a lot of time on the computer. A comfortable mouse is important. Unlike the traditional mouse which creates fatigue and discomfort, the vertical ergonomic mouse provides comfort and reduces RSI (Repetitive Strain Injury) with a more natural, relaxed hand position.  This mouse features a removable palm rest, and an anti-skid rubber design on palm rest for better grip and less slip. I must say, it is taking some time for me to get used to this mouse. It is bigger and bulkier than the mouse I had been using and there are a lot of buttons I need to get used to.  I'm sure I'll like it more after using it for a while. You can purchase the M910 Wireless Vertical Mouse from Etekcity for just $22.99.
The Motion-Activated Nightlight & Flashlight is something that should be in every home.  You'll definitely want to have one of these if a power outage occurs.  When a power outage does happen, the light will automatically be activated, providing safe and vivid light for emergency use.  The motion-activated light sensor conveniently activates when motion is detected within 7-10 feet. The energy efficient light will power off after 25 seconds of inactivity giving it just enough time to light your path at night. When using as a flashlight, simply detach the flashlight from the wall.  On a full charge, the light will last up to 1.5 hours.  You can purchase the Motion-Activated Nightlight & Flashlight for $15.98.
The Living Color Lamp is a great addition to any bedroom. It's small and compact so it doesn't take up much space on a bedside table or desk. It really is an ideal lamp for small spaces and all ages. My favorite feature is being able to turn the lamp on simply by placing your finger on the center of the base.  There are no buttons.  That really amazed me!  The white LED lamp offers three levels of brightness. The flexible and bendable lamp neck allows you to angle the lamp however you please. It's such a neat feature.  Another really cool feature is the color customization. The base lights up in a variety of colors from blue to purple, pink, green and yellow. It can basically change to any color of the rainbow! To change the base color, all you have to do is slide your finger along the color wheel. It's so easy to use. If this lamp doesn't sound amazing enough already, you'll be sold when you find out that it includes a rechargeable battery and does not need to be plugged in! No more messy cords cluttering up your nightstand.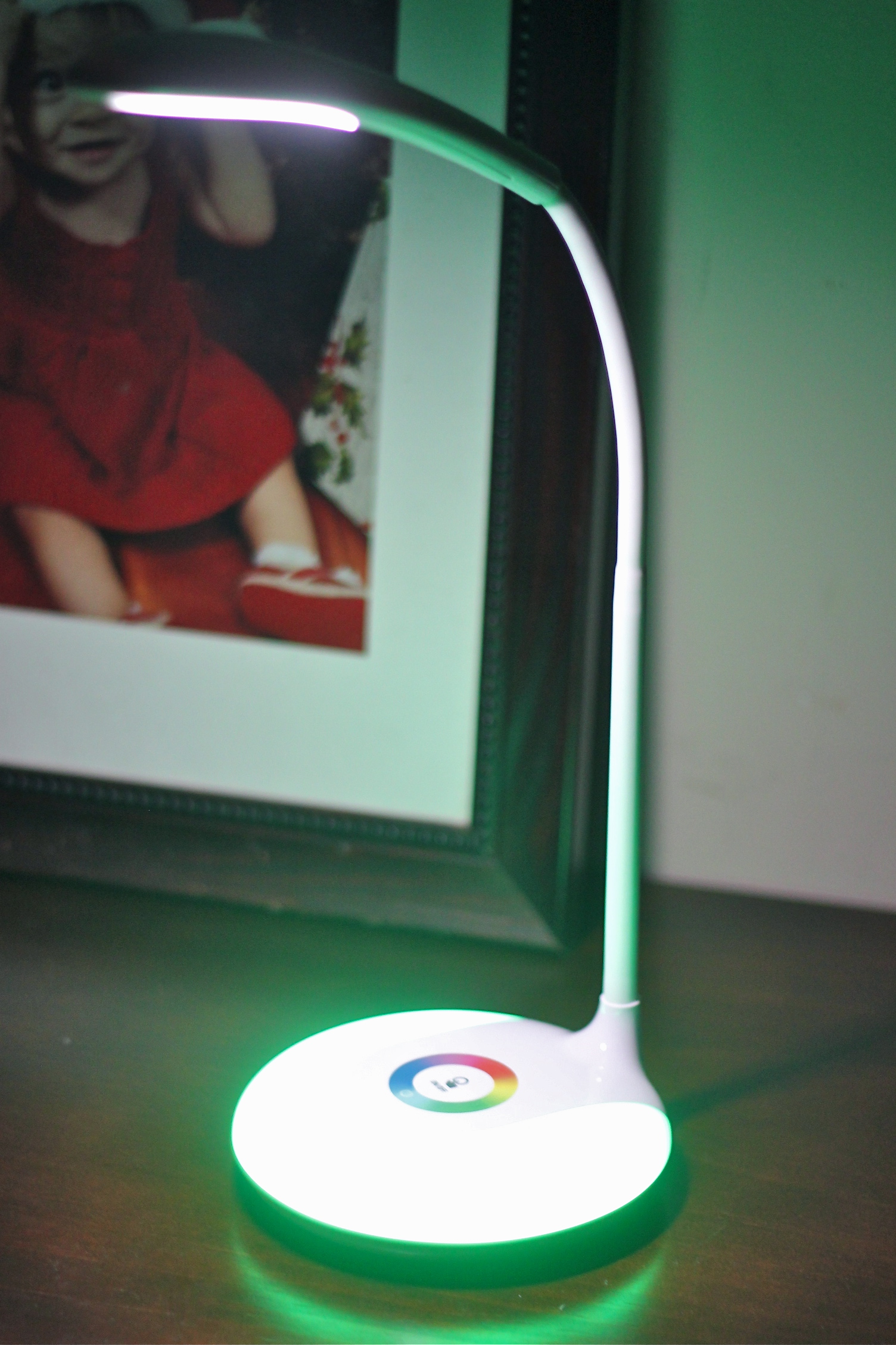 This lamp is awesome.  As I tried it out for the first time, I kept telling my husband how cool it is!  I just couldn't get over all the neat features. He laughed saying he couldn't believe I was so thrilled over a lamp! Then I showed him all the neat features and he agreed it was pretty cool. The lamp is currently sitting on my desk. I plan on using it often as my desk is in my bedroom. When my husband goes to sleep at night, I no longer need to work in the dark, I just turn on my lamp to the low setting.  It works perfectly. If you're looking for a good lamp for yourself or a loved one, definitely consider this one. I highly recommend it. It's currently selling on Amazon for just $26.99.  So worth it!
If you're still in search of same great gift ideas, I highly recommend checking out all the great things Etekcity has to offer.  I'm absolutely sold on these products and can't wait to purchase more.