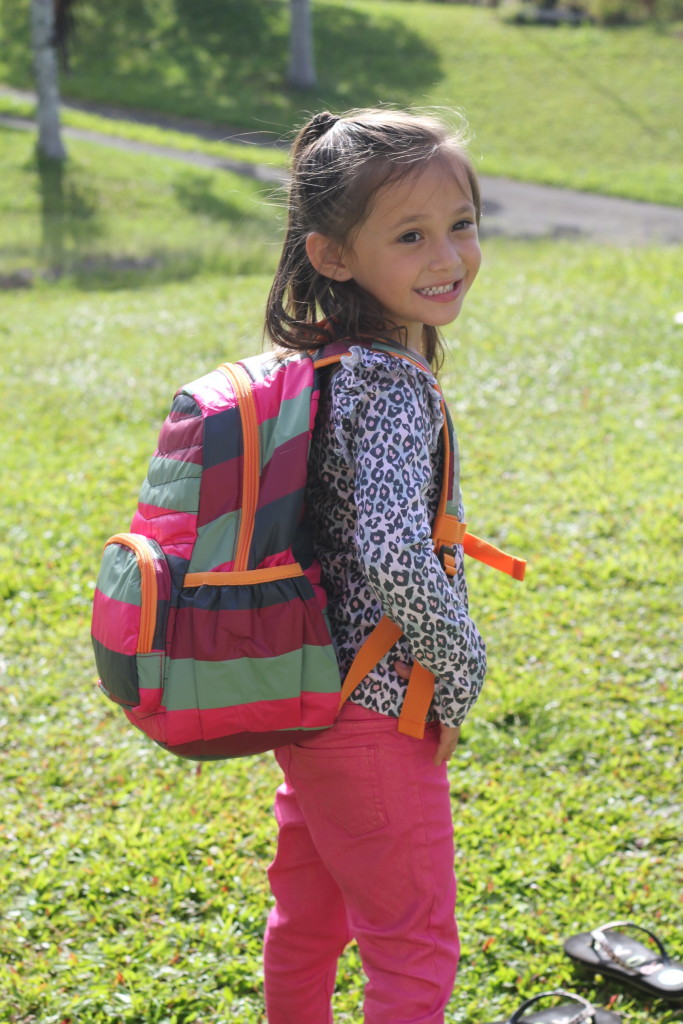 Disclosure:  I received this item for review purposes.  All thoughts and opinions are my own.
Perfect for school or travel, the Lassig Mini Quilted Backpack is built with little kids in mind.  It's durable, spacious, and light-weight.  Kids will be happy to carry it with them wherever their day may take them.
My daughter was excited to pack up her backpack on our recent trip to the beach.  I had already filled my beach bag with her swimsuit and towel but she insisted on using her new backpack instead.  She excitedly filled it with her beach day essentials and we were off to start our day.  The backpack is perfect for her.  It's just the right size with enough space for a day trip.  I'd recommended it for preschoolers, and children up to about 6 years old.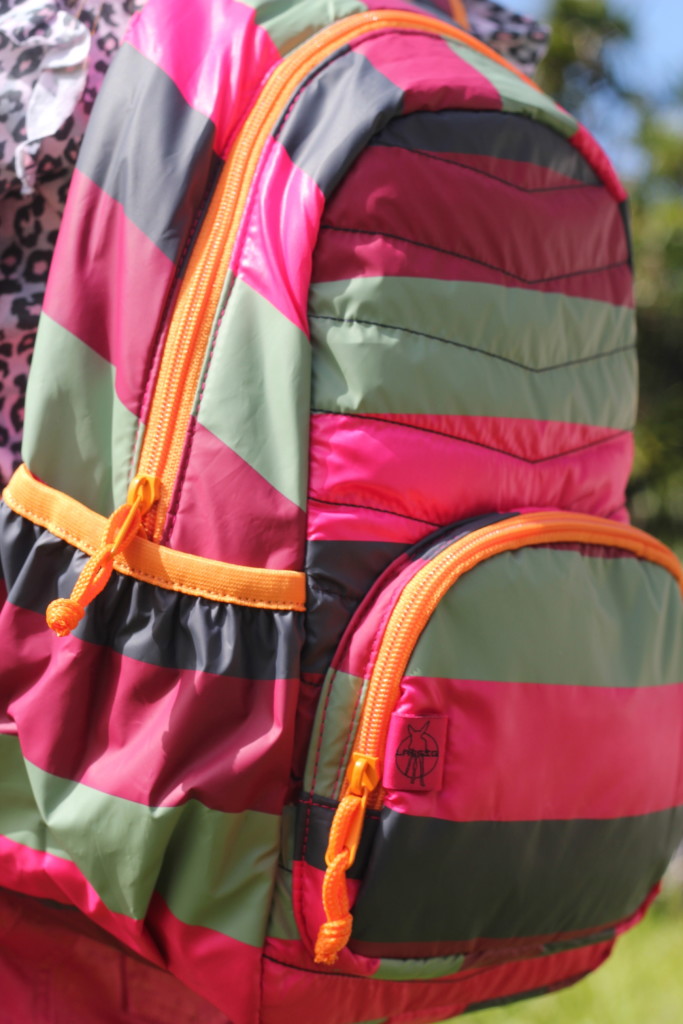 The Lassig Mini Quilted Backpack is spacious, measuring in at 10.24 x 6.30 x 14.17 inches.  It'll easily fit books, folders, clothes and more.  It features a front zipper pocket for smaller items along with the large main zipper pocket.  There are two side pockets perfect for water bottles, a snap hook inside and a name badge.  The adjustable padded shoulder shoulder straps have reflective strips on them, which is a nice addition to help keep children safe.  They also feature and adjustable chest strap for additional support.  The backpack weighs just about half a pound and is made of 100% polyester.  All materials used to make the backpack are free of PVC, AZO Phthalates, Nickel and Cadmium.
This backpack is great.  I love the look.  It's stylish and simple with eye catching colors.  The Lassig Mini Quilted Backpack comes in three color options including the Striped Magenta, which we have, Striped Petrol, and Camo.  I absolutely love the camo and would definitely get that one if I had a boy.  These backpacks can be purchased online for $49.99.