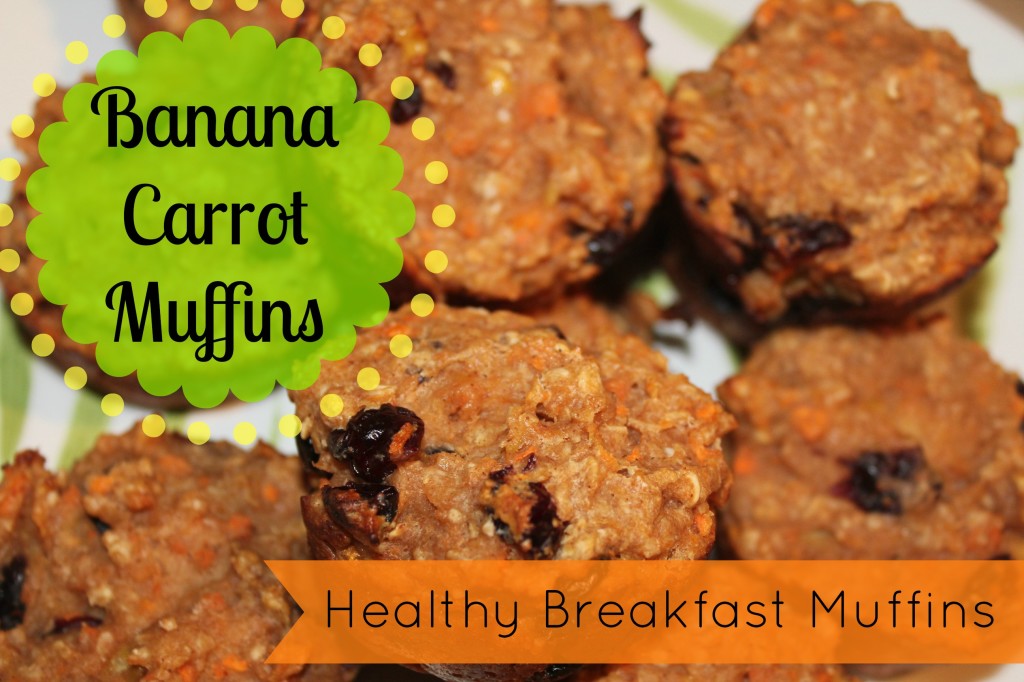 I've been having such a hard time eating healthy.  I love good, tasty food so much that it's just so hard to stay away from foods that I know aren't really good for me, because they taste so delicious!  My husband on the other hand, is doing great!   He's been eating healthy since November and has already lost about 20 lbs!  Although he's been doing good, he does have a sweet tooth which is why he requested I make some healthy, yet tasty, muffins.  He wanted something be can eat as a snack between meals.
I love coming up with my own recipes.  This one took me just two tries, and they're pretty tasty if I do say so myself.  My kids and husband love them too!  They are delicious right out of the oven, but taste find cold as well.  I just made a batch tonight and put a little butter on it, and it was SO GOOD!  I know, I know, butter takes away from the whole "Healthy" factor, BUT butter also makes everything better, right?  My husband and girls are perfectly fine with eating theirs without any butter.  I don't need the butter either, but I'd be lying if I said it didn't taste better with a little butter on top!
This is a pretty simple recipe, and doesn't take very long to prepare.  If you're looking for a healthy breakfast muffin the whole family will love, try these!
Banana Carrot Muffins
1 c. Whole Wheat Flor
1 c. Oats
1 tsp. baking powder
1 tsp. cinnamon
1/2 c. brown sugar
2 Tbs. Coconut Oil
2 bananas (mashed)
1 c. finely grated carrots
1 c. Greek Yogurt
1/2 c. Craisins
Directions:  Preheat the oven to 400 degrees F.  Mix dry ingredients then add remaining ingredients.  Mix well.  The dough will be thick.
Bake for 15. Minutes.  Makes 12-14 depending on the size of your muffins.