I've always enjoyed wrapping gifts for others. Though it may be time consuming, it happens to be one of the many things I enjoy about the Holidays. I like to get creative when wrapping gifts by using a variety of paper, ribbon, bows, etc. I always try to make the presents I give as pretty and festive as possible.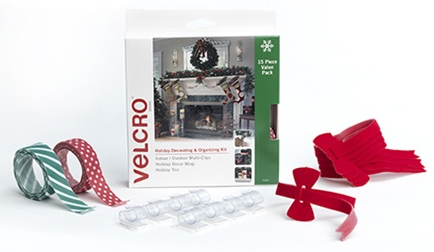 The VELCRO® Brand provided me with their Holiday Decorating & Organizing Kit which I was excited to put to use. The kit includes 15 pieces including Indoor/Outdoor Multi-Clips, Holiday Decor Wrap and Holiday Ties. All the pieces help with decorating and getting organized for the Holidays and can be used for all your seasonal DIY projects. This kit will help with hanging Christmas decor, creating beautiful displays, and adding a festive touch to gifts, candles, vases and more.
Included in the kit were two rolls of Decor Wrap in a green and white stripe design and red with mini white polka dots. Also included were some Red Bow Holiday Ties. I decided to use the Holiday Decor Wrap and Ties in place of ribbon to put the perfect finishing touch to my gifts.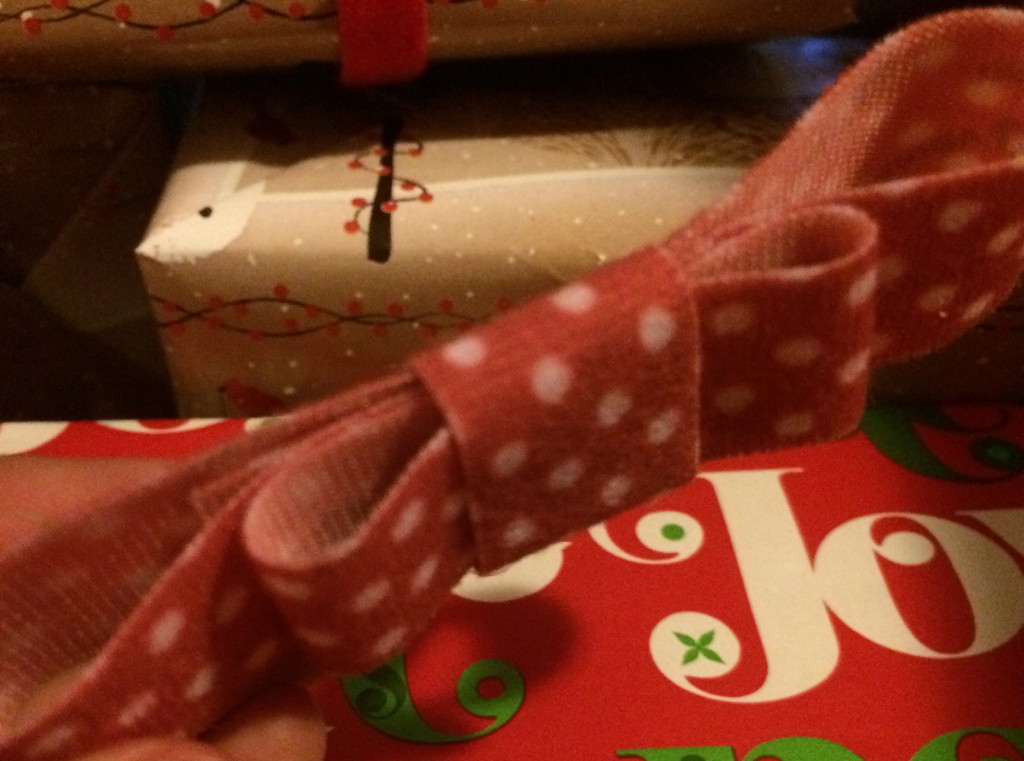 The products were very easy to use and a great alternative to ribbon. To use the decor wrap, you simply cut a strip to the size you need. No tape is needed as it sticks together for a strong hold. The Holiday Ties don't require any cutting. I used two ties together to get it to fit perfectly around my gift. You can really get creative and try different things with these VELCRO® Brand products, there are so many possibilities. This kit is perfect for those who enjoy DIY projects.
The VELCRO® Brand Holiday Decorating & Organizing Kit can be purchased for $15.99.  Pick up a kit for some last minute wrapping and decorating, you'll be glad you did!