If you've decided it's time to start taking a fish oil supplement, you may be shocked by how many options are on the market. Fortunately, the following fish oil buyer's guide will provide you with all the information you need regarding how to pick a fish oil supplement.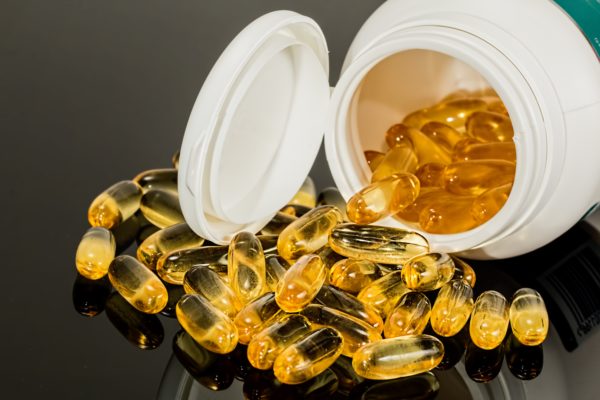 Before we get started, here's a quick review of some of the top scientifically proven health benefits associated with fish oil supplements. If you weren't already considering adding one to your daily routine, you will be now.  They include:
● Decreased risk of developing heart disease
● Improved eye health
● Reduced inflammation, particularly when related to a chronic disease
● Help maintain healthy skin
● Reduced symptoms of anxiety and depression
● Reduced symptoms of mental decline with aging, such as memory loss
● Improved bone health
Now, let's move on to what you need to know when choosing a fish oil supplement.
Determine which form you want to take the supplement in. Fish oil can be found in capsules and liquid form. After you've decided which one you prefer, you can focus on the important stuff.
Take a good look at the ingredients to determine its actual omega-3 content.  Specifically, you should look at how much DHA/EPA each serving size includes. (Don't automatically assume that a serving size is a single capsule. This isn't always the case.) Do not go by what is printed on the label, which can be misleading. Always look at the list of ingredients. The higher the amount of DHA/EPA per serving size, the higher the quality and benefits it provides.
Check to see if it has been tested for heavy metals. Fish can contain high amounts of heavy metals, including mercury, so it is important to make sure the supplement you choose has been tested for contaminants. Usually located on the label, this is usually found by looking for a statement that says the supplement has passed the International Standards for heavy metals, digoxin, PCBs, and other contaminants.
The label may include a Certificate of Analysis (COA), which shows that an independent laboratory has verified the ingredients and the fact that it is free of metals. This is always a good sign.
Assess the quality of the packaging. Supplements can become oxidized when exposed to air, heat, or light, which can greatly reduce their potency. Look for a supplement that is contained in something that does not expose it to light and is tightly sealed. Be sure you can also tightly seal it back. Don't forget to check the expiration date.
The average adult should look for a supplement that includes 200 to 500 mg of DHA and 700 to 1,000 mg of EPA each day. With that being said, please note that it is always a good idea to speak with your medical practitioner to determine what your specific dose should be. This amount can vary greatly, depending on what medications you take, your current health status, and what your specific therapeutic goals are.
Consider the manufacturer's reputation. Be aware that some manufacturers use labels that are misleading. In fact, in one test involving 30 fish oil products, the average omega-3 content differed by 24 percent compared to what was claimed on the label. This is why it is important to choose a brand you can trust.
Look for the source. Although this isn't critical for your health, it is important for the environment. Give bonus points to any supplement that uses fish harvested in a sustainable manner and uses a type of fish that is not endangered. This information isn't always available. However, if you look for a supplement that has been certified by the Environmental Defense Fund or the Marine Stewardship Council. You may also see the Sustainable Seafood Certification.
Think about the price. In the case of most fish oil supplements, you get what you pay for. Fish oil supplements that are highly concentrated may be a tad more expensive, but they often require you to consume fewer servings that the lower priced, lower concentrated options. It may actually be cheaper to buy a higher priced supplement that requires you take just one capsule a day than a less expensive product that requires you to swallow 5 or more capsules a day.
Now that you know what  to look for when choosing the best fish oil supplement, it's time to start narrowing down your options to just one. Unfortunately, there are hundreds of fish oils on the market today, and it's almost impossible to differentiate a lot of them. You'll want to do your homework and educate yourself on sites like Smarter Reviews, which research and rank the top products on the market. With a little time and research, you'll be on your way to better health and wellbeing.